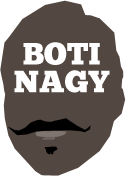 ---
Advertising opportunities available.
Please contact me.
---
After swatting Mozzies, Opals pluck Canucks
Tweet
HAVING swatted Mozambique to open their Commonwealth Games campaign, the Opals tonight belied Canada's high international ranking with a 100-61 cruise at Townsville Entertainment Centre.
A jumpshot by Alice Kunek ahead of the final buzzer brought up Australia's second ton in consecutive matches as the Opals again had all 12 players on Sandy Brondello's roster scoring.
Liz Cambage led the way with 23 points on 9-of-11 shooting, Canada never finding an effective way to curtail her influence.
Steph Talbot's 14 points came on a perfect 5-of-5 shooting, with five boards and three assists, Kelsey Griffin had five steals and Nicole Seekamp led the assists with four.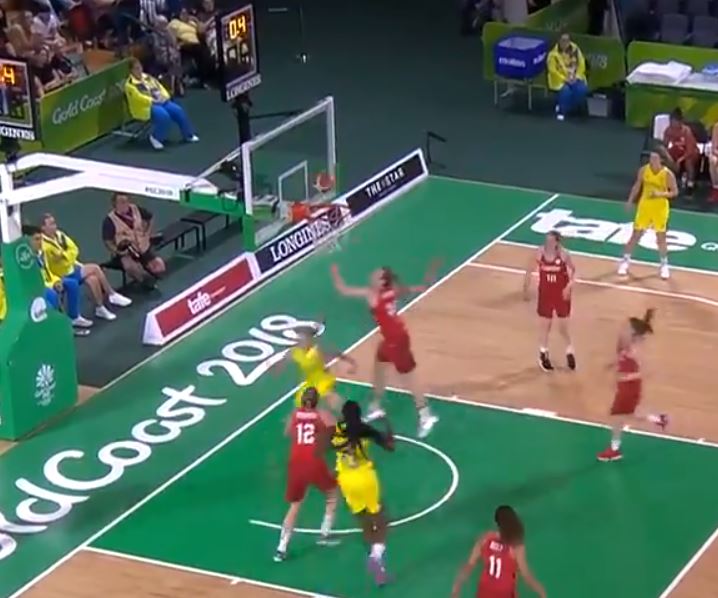 Australia started on a 10-0 run with Cambage, Jenna O'Hea and Talbot dominating.
When Alex Kiss-Rusk finally stuck two free throws for Canada, more than three minutes had elapsed and it took til 6:02 for Ruth Hamblin to score a tip in as its first field goal.
It was then Griffin-time, with the Opals' naturalised MVP of the 2017 FIBA Asia Cup instrumental in Australia rattling up a further 14-1 outburst for a 26-5 lead.
Jacey Bailey scored her only shot of the game to give Canada just its second basket of the quarter before Tessa Lavey (right) worked the clock down to perfection, laying in the ball to beat the buzzer.
Australia, ranked #4 in the world by FIBA, was ahead 28-7, having held Canada, currently at #5, to 2-of-13 shooting.
The match already over as a contest, Australia continued to build, Steph Blicavs en route to 10 points, captain Belinda Snell with 10 but also dishing a wicked pass to Griffin in the opening quarter which was vintage basketball.
Canada showed some third quarter commitment to outscore Australia 22-19 but having led 50-30 at halftime, the Opals eased the foot off the pedal marginally.
A 31-19 final quarter ensured there were no question marks, the Opals tomorrow concluding Pool A intrapool play against an England team which will need to do everything right to keep it interesting for the full 40 minutes.
It also will mark the second time in two games Australia plays an opponent with a former Adelaide Lightning centre manning the middle. Tonight it was Ruth Hamblin (below) for Canada, tomorrow Azania Stewart for England.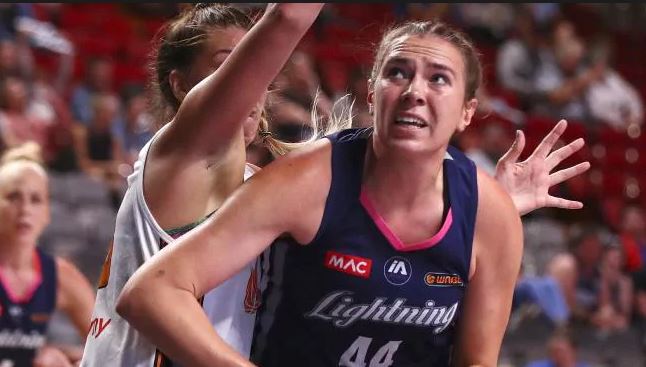 As expected, New Zealand meanwhile routed Malaysia, Jamaica and India in Pool B to move into a quarter-final, most likely against Mozambique, with a Gold Medal final against Australia very much in its sights.
COMMONWEALTH GAMES RESULTS
WOMEN – POOL A
OPALS 113 (Cambage 24, Snell 15, O'Hea 14, Talbot 11, Magbegor 10; George 11 rebs, Griffin 9; George, Griffin 5 assts) d MOZAMBIQUE 53 (Gimo 18, Mucauro 10; Mucauro 9 rebs; Zita 3 assts) at Townsville Entertainment Centre.
CANADA 80 (Colley, Provo 14, Kiss-Rusk 10; Kiss-Rusk 9 rebs; Nofuente 5 assts) d ENGLAND 54 (Jones 11; Stewart 8 rebs; Jones 4 assts) at Townsville Entertainment Centre.
ENGLAND 78 (Stewart 18, Collins 14; Stewart 12 rebs; Jones 5 assts) d MOZAMBIQUE 51 (Mafanella 13, Cossa 9; Mafanella 7 rebs; Cossa 6 assts) at Townsville Entertainment Centre.
OPALS 100 (Cambage 23, Talbot 14, Snell, Blicavs 10; George 8 rebs; Seekamp 4 assts) d CANADA 61 (Kiss-Rusk 15, Provo 13, Crozon 10; Kiss-Rusk 9 rebs; Boiago, Colley 4 assts) at Townsville Entertainment Centre.
WOMEN - POOL B
JAMAICA 66 d INDIA 57
TALL FERNS 86 (Cocks 15, Stockill 13, Edmondson 11; Purcell 12 rebs; Hunter 6 assts) d MALAYSIA 44.
TALL FERNS 80 (Leger-Walker 18, Hunter 11, Paalvast 10; Leger-Walker 6 rebs; Cocks 6 assts) d JAMAICA 49.
MALAYSIA 85 d INDIA 72.
TALL FERNS 90 (Cocks 21, Edmondson 12, Paalvast, Leger-Walker 10; Edmondson 7 rebs; Edmondson 5 assts) d INDIA 55.
MEN – POOL A
BOOMERS 95 (Kickert 14, Newley 12, Brandt, Sobey, Goulding 10; Sobey, Brandt 11 rebs; Goulding 6 assts) d CANADA 55 (Diawara 10, Morgan 9; Morgan 6 rebs; Tutu 6 assts) at Cairns Convention Centre.
TALL BLACKS 110 (Abercrombie 21, Ngatai 16, Delany 14, Loe, Rusbatch 12; Pledger 10 rebs; Kenny, Ili 6 assts) d NIGERIA 65 (Dike 15, Diogu 12, Istifanus 10; Achiuwa 8 rebs; Ofoegbu, Achiuwa 2 assts) at Cairns Convention Centre.
CANADA 82 (Alleyn, Diressa 24; Tutu 6 rebs; Morgan 4 assts) d NIGERIA 67 (Diogu 29, Achiuwa 10; Diogu 15 rebs; Diogu 3 assts) at Cairns Convention Centre.
BOOMERS 79 (Kay 21, Kickert 12, Goulding 10; Sobey 6 rebs; Cadee 3 assts) d TALL BLACKS 73 (Ili 22, Te Rangi 12, Abercrombie 10; Delany 7 rebs; Ili 4 assts) at Cairns Convention Centre.
MEN - POOL B
SCOTLAND 78 d ENGLAND 65
CAMEROON 96 d INDIA 87
ENGLAND 100 d INDIA 54
SCOTLAND 63 d CAMEROON 52
ENGLAND 81 d CAMEROON 54
SCOTLAND v INDIA