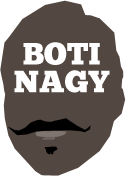 ---
Advertising opportunities available.
Please contact me.
---
Kay's day as Boomers escape NZ
Tweet
THE Pool A thriller between Australia and New Zealand balancing on a knife's edge, it was Boomers forward Nick Kay who cut the cord and set the Tall Blacks adrift with a monster 3-pointer inside the final two minutes.
Having his most outstanding game in the green-and-gold, Kay's three – he was a perfect 4-of-4 from beyond the arc in a team-high 21 points on 8-of-13 shooting – blew Australia out to its biggest lead of the game at 78-71 and with 1:50 left to play, New Zealand's plans for an early Commonwealth Games upset were left unrequited at a roaring Cairns Convention Centre.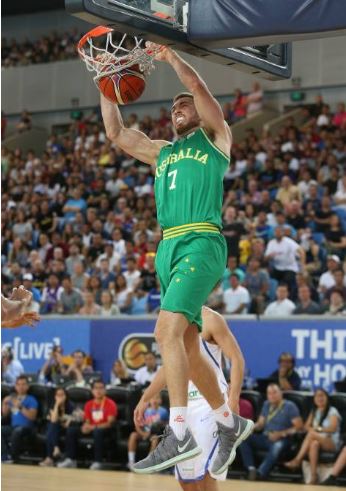 The biggest lead to that point had been six and enjoyed by New Zealand on six separate occasions including three times in the third period as the NBL's reigning Most Improved Player, Shea Ili (22 points, four rebounds, four assists, two steals) threatened to be the difference.
Tall Blacks captain Reuben Te Rangi also was big in key moments as this New Zealand team showed it had no fear of Andrej Lemanis' Boomers team.
Why should it?
It's not as if Paul Henare's key men had anyone to be intimidated by with Mitch Creek's athletic scoring punch missing and players such as Te Rangi, Jarrod Kenny and Tohi Smith-Milner NBL teammates of Aussie key men Daniel Kickert, Damian Martin and Chris Goulding respectively.
Tom Abercrombie, Mika Vukona and Alex Pledger have won NBL titles so this was no Shark V Goldfish occasion but a genuine slugfest which New Zealand controlled until the final quarter.
Sprinting to a 5-0 lead before the Boomers blinked, it took 3-pointers by Wildcats duo Martin and Jesse Wagstaff to bring the Boomers to 19-19 before Jordan Ngatai ensured the Tall Blacks led 21-19 at the first break.
Wagstaff nudged Australia ahead 24-23 for the first time, 90 seconds into the second quarter before two Ili baskets and a sweet Pledger runner after a tech foul on Nathan Sobey ignited a 7-0 response and 30-24 lead.
Kay and Kickert were combining like old hands, their one-two plays a joy to behold. But at the main break, it was the Tall Blacks ahead 40-35.
Kay with his first triple and Jason Cadee from the stripe quickly tied it at 40-40 before Abercrombie slammed a dunk off a backdoor cut, Te Rangi drove to the hoop, and Ili fed Rob Loe for 46-40.
Every time, the Tall Blacks had the answer, the game continuing with much the same script to the last change, Australia trailing 56-59.
At 6:59 in the last, Kay's 3-pointer after a Kickert triple gave Australia only its second lead of the match at 63-61.
A Goulding steal and layup again pushed Australia a basket clear but Ili intercepted an inbounds pass to lay it in for another tie.
Goulding manufactured a twisting, driving basket, Ili cancelled it at the other end.
Kickert and Cadee helped Australia to a 71-67 buffer as its defence lifted. Even so, Ili swished a confident jumper and Vukona bucketed a reverse for 71-71.
Wagstaff's free throws at 2:44 made it 73-71 before Goulding stole the ball from Te Rangi for the second time, feeding Kay for a massive slam and 75-71.
When Abercrombie was called for an offensive foul for a hook, Kay produced the biggest three of the night for a 78-71 lead and the final result from there – a 79-73 win to the Boomers – largely was academic.
New Zealand won the boards 43-29 but paid the price for 14 turnovers. With all due respect to the other Games participants, roll on the Gold Medal game and the classic rematch!
WOMEN – POOL A
OPALS 113 (Cambage 24, Snell 15, O'Hea 14, Talbot 11, Magbegor 10; George 11 rebs, Griffin 9; George, Griffin 5 assts) d MOZAMBIQUE 53 (Gimo 18, Mucauro 10; Mucauro 9 rebs; Zita 3 assts) at Townsville Entertainment Centre.
CANADA 80 (Colley, Provo 14, Kiss-Rusk 10; Kiss-Rusk 9 rebs; Nofuente 5 assts) d ENGLAND 54 (Jones 11; Stewart 8 rebs; Jones 4 assts) at Townsville Entertainment Centre.
WOMEN - POOL B
JAMAICA 66 d INDIA 57
TALL FERNS 86 (Cocks 15, Stockill 13, Edmondson 11; Purcell 12 rebs; Hunter 6 assts) d MALAYSIA 44.
TALL FERNS 80 (Leger-Walker 18, Hunter 11, Paalvast 10; Leger-Walker 6 rebs; Cocks 6 assts) d JAMAICA 49.
MALAYSIA 85 d INDIA 72
MEN – POOL A
BOOMERS 95 (Kickert 14, Newley 12, Brandt, Sobey, Goulding 10; Sobey, Brandt 11 rebs; Goulding 6 assts) d CANADA 55 (Diawara 10, Morgan 9; Morgan 6 rebs; Tutu 6 assts) at Cairns Convention Centre.
TALL BLACKS 110 (Abercrombie 21, Ngatai 16, Delany 14, Loe, Rusbatch 12; Pledger 10 rebs; Kenny, Ili 6 assts) d NIGERIA 65 (Dike 15, Diogu 12, Istifanus 10; Achiuwa 8 rebs; Ofoegbu, Achiuwa 2 assts) at Cairns Convention Centre.
CANADA 82 (Alleyn, Diressa 24; Tutu 6 rebs; Morgan 4 assts) d NIGERIA 67 (Diogu 29, Achiuwa 10; Diogu 15 rebs; Diogu 3 assts) at Cairns Convention Centre.
BOOMERS 79 (Kay 21, Kickert 12, Goulding 10; Sobey 6 rebs; Cadee 3 assts) d TALL BLACKS 73 (Ili 22, Te Rangi 12, Abercrombie 10; Delany 7 rebs; Ili 4 assts) at Cairns Convention Centre.
MEN - POOL B
SCOTLAND 78 d ENGLAND 65
CAMEROON 96 d INDIA 87
ENGLAND 100 d INDIA 54
SCOTLAND 63 d CAMEROON 52