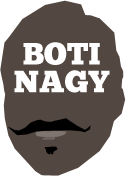 ---
Advertising opportunities available.
Please contact me.
---
Joey spotted Adris playing streetball
Tweet
ADELAIDE 36ers coach Joey Wright had no reservations or hesitation recruiting Adris De León for the club's 2018-19 NBL championship assault, having first noted the guard's talents during his slick streetball days at New York's famous Rucker Park.
De León's speed, agility and skill earned him the nickname "2Hard2Guard" as he handled several NBA stars playing streetball at Rucker Park during the lockout season.
On the search for an import for his Gold Coast Blaze outfit, Wright first spotted De León in New York in 2011.
"I used to scout summer pro leagues and actually went out to watch Gary Ervin," Wright said. "Adris was better than Gary for that tournament."
It made the choice easy and after De León hit the league, he quickly became one of its "must-see" players.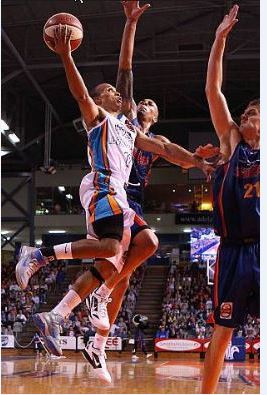 When the 36ers formally announced he was the final playing piece of the club's 2018-19 roster puzzle, there was considerable elation, particularly among past teammates such as former 36ers captain Adam Gibson and dual-Olympian Mark Worthington, past teammates of De León's at Gold Coast.
"I feel good to be back in Australia, first of all," De León said.
"I'm grateful for Joey, who is one of my mentors. Adelaide has a lot of history and I'm really excited.
"I have won back-to-back championships (in Dominican Republic), so that's what I'm looking for.
"That's what me and Joey used to talk about all the time.
"The only thing you work for in your career is to win championships and that's what I'm looking for - go back to Adelaide and just get that win they needed last year."
At 180cm tall, De León's wingspan is particularly deceptive and despite being 34, Wright is confident the quickfire guard has lost none of the verve and dash which made him an All Star Game starter during the 2012-13 NBL season when he was with Illawarra (then Wollongong) Hawks.
No, Wright concurred, he did not envision an "Ebi Ere-type" situation of three years ago.
"Ebi came in with a weight problem and had gotten out of shape," Wright said. "It had nothing to do with his age.
"People don't look at an NBA player and say: 'Wow, he's 34 years old, can he make it through an 82-game season?' do they?
"And here we're wondering about a 34-year-old getting through 30 games?
"I mean, Dirk Nowitzki is 40 and no-one is questioning his decision to play."
Wright said there was a further key difference between De León and Ere.
"Adris is in great shape," Wright said. "He's more of a point guard than Jerome (Randle) but not as talented a scorer.
"We're getting his competitive nature, he works his butt off and he's a great guy."
Whether he starts or comes off the bench – 36ers import Ramone Moore is the NBL's reigning Best Sixth Player but if he starts, De León also is a great spark off the bench, winning the same award in 2013 – Adelaide has rounded out its roster nicely.
"I'm a veteran now but my game hasn't changed," he said.
"I'm a passionate guy. I enjoy the game. I play the game as if it's my last. I make sure the crowd gets into it.
"I'm one of those guys that celebrates every shot.
"If one of my teammates does something crazy, like a great highlight, I celebrate like I did it."
Popular in Wollongong and Gold Coast, De León looks sure to be a hit here.

SIXER NOW: Adris De León in his season with the Hawks, splits the D at Titanium Security Arena