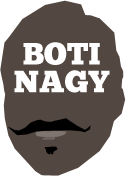 ---
Advertising opportunities available.
Please contact me.
---
Nat has unfinished business
Tweet
NATALIE Novosel was going to be an import for MAC Adelaide Lightning ahead of the 2014-15 WNBL season when disaster struck in the form of a torn ACL.
Just ahead of the WNBL season while playing for Sturt Sabres in a semi final of the SA Premier League, Novosel stole the ball on the last play of the third quarter when her knee bobbled.
"I got a steal and was on the break trying to do a Euro-step when I planted my foot and it never came back up," she recalled while confirming she now would be part of Adelaide's 2017-18 revival.
Only weeks away from her initial WNBL career move to the Lightning, instead she watched as Sturt did its best without her in the grand final, then headed home to Kentucky for surgery on her knee and the long rehabilitation process.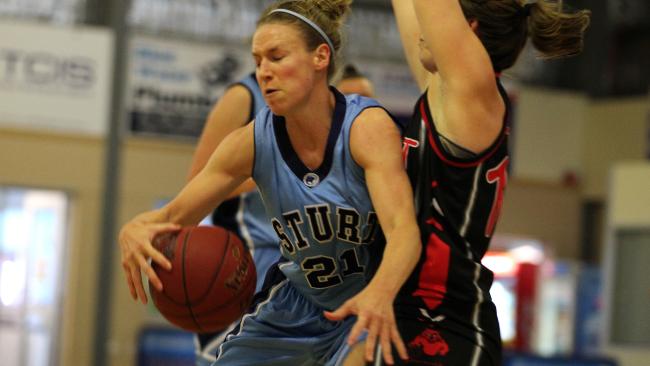 NOVOSEL WITH STURT: A local season in SA was going to be the springboard for Lightning.
Novosel already had a year of WNBL under her belt with Dandenong Rangers before the injury, coming to Australia with huge and justified wraps.
A 180cm guard with an extraordinary work ethic, she averaged 10.9 points, 3.3 rebounds and 1.8 assists across a prominent four-year college career at storied Notre Dame, and was a key player on the USA national team which won the Gold Medal at the 2011 World University Games.
As a senior with the Fighting Irish, Novosel averaged 15.2 points, 4.1 rebounds and 2.0 assists and was selected as the No.8 draft pick by the WNBA's Washington Mystics in the 2012 first round.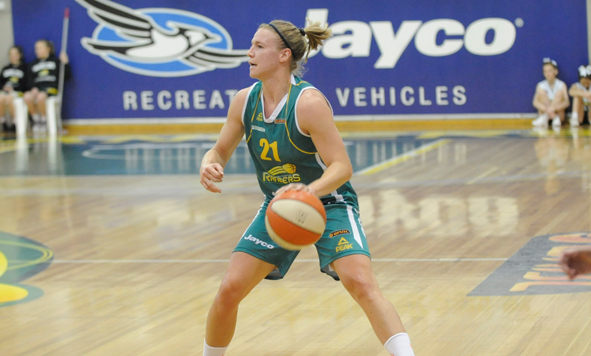 When she didn't crack a WNBA contract, Novosel headed to Romania for a year, then the WNBL and a season at Dandenong before her ill-fated first attempt to join Lightning.
"It was a complete rupture," she said of her ACL tear. "I went home (to Kentucky) because I had a doctor there I knew personally and she was known for her work with ACL injuries."
Her career in limbo, she received a call from Townsville Fire coach Chris Lucas inviting her to join his club's WNBL championship defence.
"It was slim pickings for me in terms of options and when Chris called out of the blue and was prepared to take a chance on me, it really motivated me in my rehab," she said.
Determined to reward his blind faith, Novosel was outstanding and a key player in the Fire's 2-0 championship rout of Perth Lynx in the best-of-three 2015-16 Grand Final Series.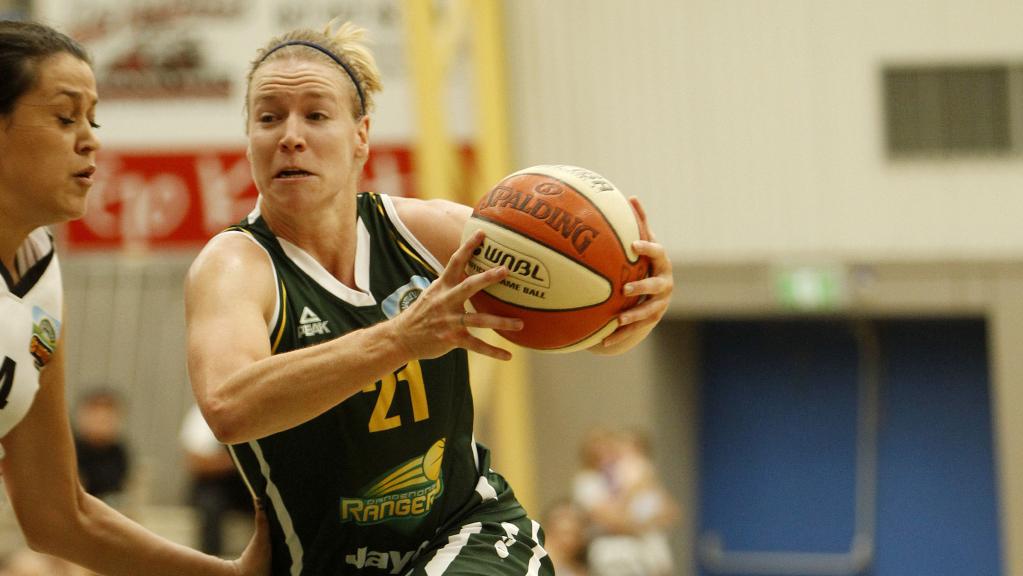 JUST DANDY: Novosel was instrumental in Dandenong reaching the 2017 Grand Final Series.
Novosel rejoined Dandenong for the 2016-17 season and helped the Rangers to the Grand Final against Sydney, admitting the decision was a good one, taking her out of her comfort zone.
"It was definitely a better experience than my first year at Dandenong and the girls were great," Novosel said.
But when Lucas, now back coaching MAC Adelaide Lightning, saw her name on the free agents' list, he quickly was on the phone.
"Certainly the relationship we've been able to cultivate has been really good," she said.
"We see the game very much alike so as soon as he called, I was happy to listen."
Adelaide now has secured 2015 league MVP Abby Bishop, Dandenong Rangers' captain Aimie Clydesdale and Novosel, building for a run at the 2017-18 playoffs.
"It's exciting because this (Adelaide) side will be a young team but it will have experienced leadership," Novosel said.
"At Dandenong, we were just young."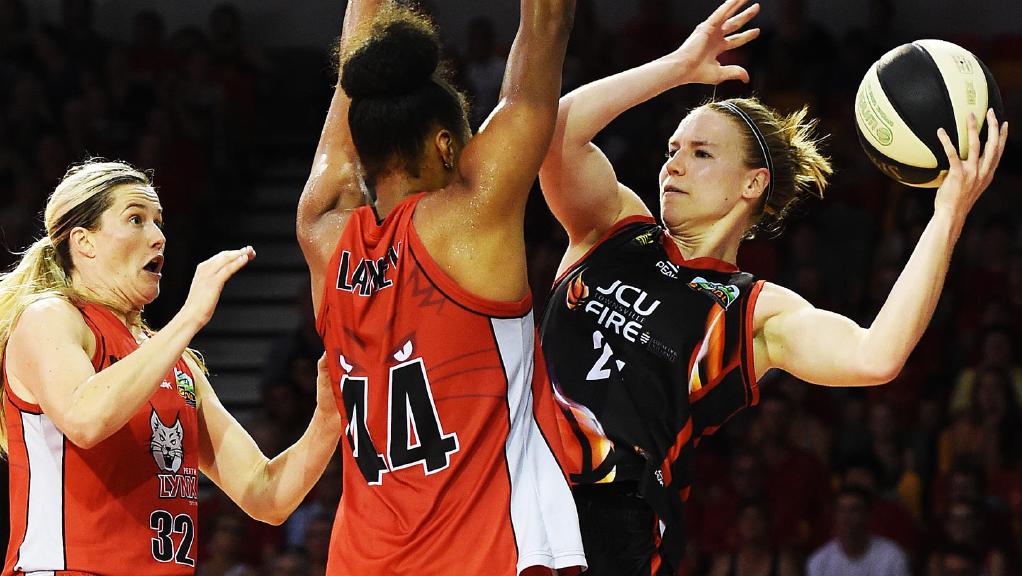 ON FIRE: Natalie Novosel played a huge role in Townsville's second championship.
All three key Lightning signings are past WNBL championship winners, largely drawn to Adelaide by Lucas' personal brand and commitment to rebuilding the club to its past glories.
Novosel, currently playing in the QBL for Rockhampton Cyclones, said this was an exciting time to be involved with the WNBL.
"My first year in the league was the last year of TV coverage (on the ABC) so I feel very invested in the (return) of the WNBL on FOX Sports," she said.
"Having all these great players coming back to the league, even in the shortened season, means it is going to be great and I'm really looking forward to playing for Adelaide."
Bishop, plus Liz Cambage, Jenna O'Hea and Louella Tomlinson at Melbourne Boomers, are just some of the big names returning to WNBL action.
For Novosel, finally pulling on a Lightning uniform means ticking a box she was ready for three years ago.
"I'm really excited to finally finish that out," she said. So too are Lightning fans.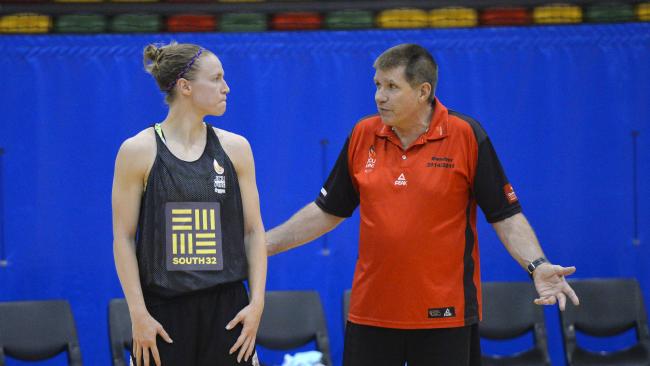 I THOUGHT YOUR WERE BRINGING A BALL: Novosel and Lucas en route to the 2015-16 WNBL championship together at Townsville.