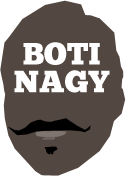 ---
Advertising opportunities available.
Please contact me.
---
NBL Wrap: Drmic triple keeps 36ers hopes alive
Tweet
ILLAWARRA small forward Todd Blanchfield knocked down an NBL career-high 35 points but it was Anthony Drmic's 3-point dagger which tonight kept Adelaide in the Final Four hunt, winning 102-96 to close Round 14.
The game was poised on a razor's edge when Sunday Dech found a cutting Josh Boone and the Hawks trimmed the 36ers' lead to 96-97 with 50 seconds left.
But in Adelaide's next attack, when the ball swung out to Drmic to the left of the top of the key with 32.2 seconds left, he let fly and the Sixers were up 100-96 and only themselves to blame if they blew it from there.
Thankfully for Adelaide fans, Dech missed a 3-point attempt, Blanchfield fouled out to stop the clock and Eric Griffin's free throws created the final scoreline and jumped the 36ers back to fifth on a 10-11 win-loss record.
Drmic (below) started strongly and was reliable throughout at both ends of the floor, something which could not be said for too many others running the hardwood at Adelaide Entertainment Centre.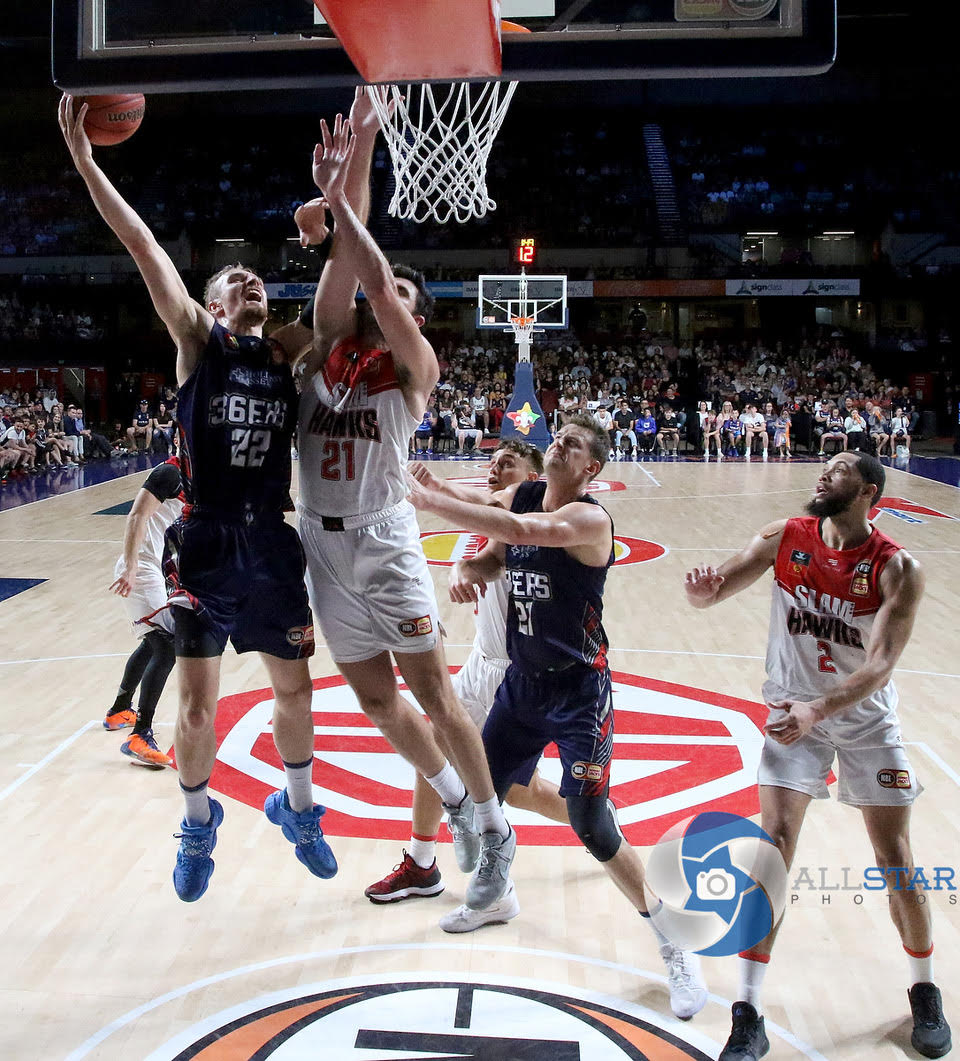 Daniel Johnson worked his way to 22 points at 70 percent, including 8-of-8 from the stripe, Brendan Teys was another solid contributor throughout and Kevin White made the most of his minor minutes.
Blanchfield, Boone, Dech and Tim Coenraad paced the Hawks who were missing LaMelo Ball, David Andersen and late withdrawal AJ Ogilvy (shoulder) all injured.
That in itself took some gloss from the 36ers' win but in the end, who cares as long as another digit dropped into the W column?
That certainly did not appear likely for long stretches in the game, even though after halftime, the Sixers appeared to have the slightest of edges.
Coach Joey Wright wisely gave up on offensive liability Obi Kyei after halftime and also out-of-form-touch-and-confidence Ramone Moore, who was unusually awful to the interval.
By shortening the rotation, Wright found enough players to construct a win, Drmic's third quarter steal leading to an off-the-ball Blanchfield foul and Teys freebies.
Griffin blocked Blanchfield's next 3-point attempt and the Hawks' forward fouled, the 36ers starting to win the mind game.
Adelaide was shooting bonus free throws from 5:51 in the third, Drmic pulling the lead to 71-66, Blanchfield (below) immediately splicing a three.
Drmic then scored an amazing basket when heavily fouled, somehow managing to still toss the ball in and add a free throw.
The 36ers' extremely suspect defensive cohesion was blatantly exposed when Jerome Randle was caught on a screen defending Dech who had a clear path to the basket for a dunk. A bit of talk anyone?
Johnson threw down a big slam but Blanchfield scored the next five points and Illawarra was ahead 78-77 with 3:21 left.
A mini 8-0 run featuring Griffin, Drmic, Randle and Johnson took Adelaiode to 85-78 and its biggest lead.
Hawks rookie Hyrum Harris then blew past Griffin's statue before squeezing off a 3-pointer for five rapidfire points, ensuring Illawarra still was in the hunt.
Blanchfield's free throw from a tech foul on Wright brought Illawarra to 86-87 in the last, Randle then asserting himself for 36ers breathing space at 91-86.
Coenraad's hard drive cut Adelaide's lead to 93-91, White poking a defensive rebound loose to Johnson who scored for 95-91.
It was out to six again on Griffin's basket before Blanchfield showed his contempt for him with a 3-pointer and 94-97, Adelaide's 45-29 boards edge ultimately the key to its great escape.
The first half saw the highest aggregate scoring of the season, 120 points tallied and Illawarra ahead 61-59.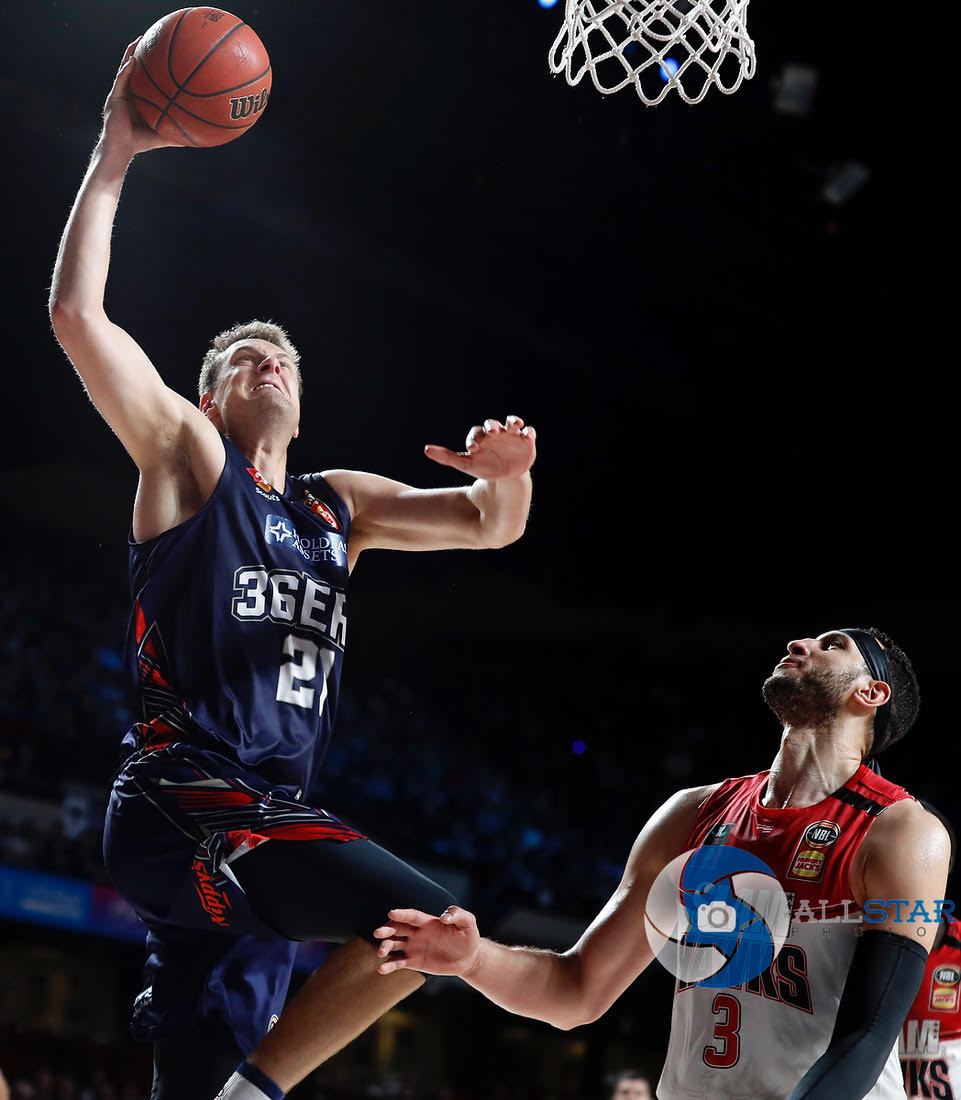 The only casualty of the game was defence, both teams admittedly shooting sharply - Adelaide at 52 percent, Illawarra at 53 - but very few players even remotely interested in getting "down-and-dirty" and focusing on some in-your-face D.
Tied 32-32 after a first quarter which resembled an All Star Game - great for the fans, not so great for a finals wannabe such as the 36ers - Blanchfield was enjoying a Renaissance with 16 points.
Teys and Drmic were important offensively for Adelaide early but the Hawks' ability to move the ball quickly and find open players in the corners and wings was exemplary.
Whenever Adelaide surrendered the Hawks roller off the pick and roll and he drew a third defender, Illawarra just pumped the ball to the open man and went to work.
Consecutive 3-pointers from Harry Froling to close the first quarter and one from Randle to open the second - Coenraad would swish two threes in a row later against Adelaide's road-cone-zone - showed everyone was busy at one end of the floor.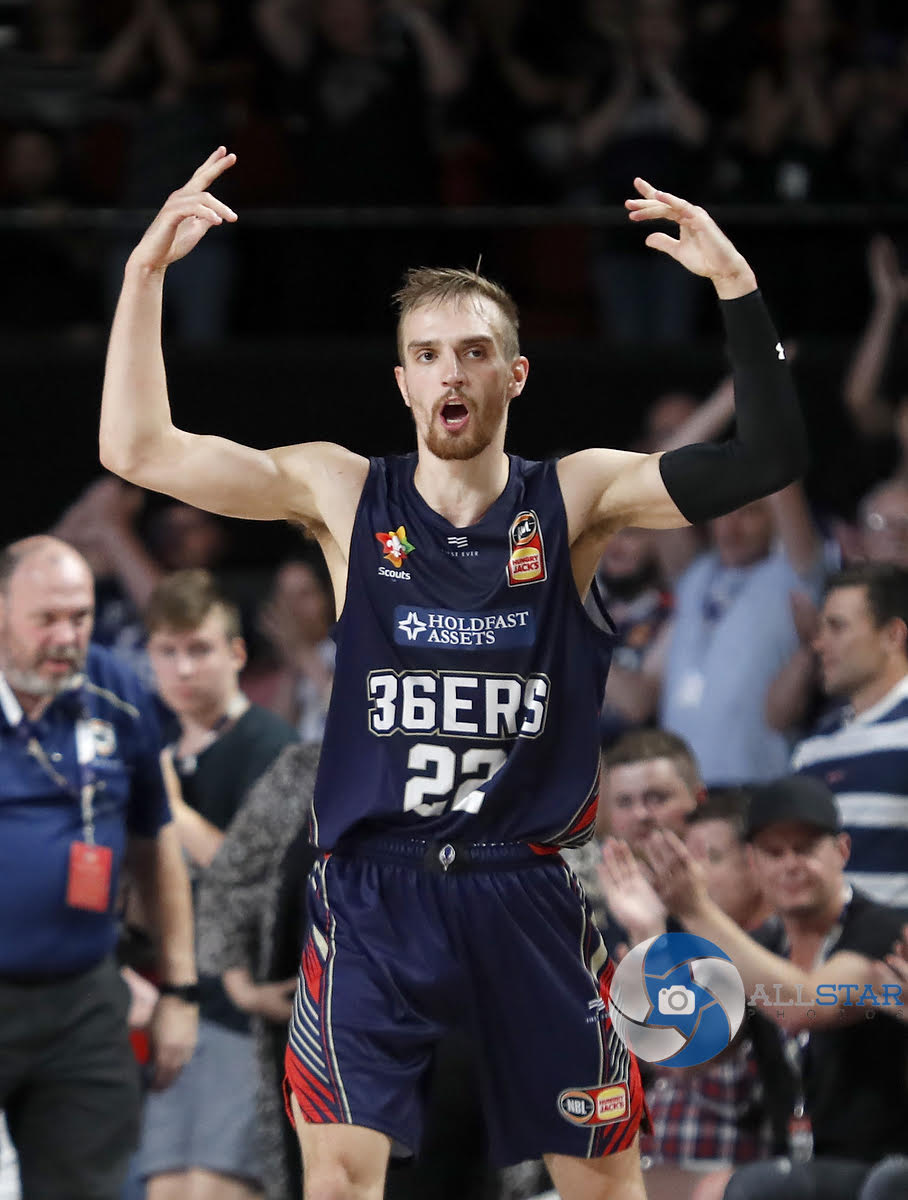 IN Melbourne yesterday and in their first regular season game at State Basketball Centre, South East Melbourne could not hold off the league's form team New Zealand, the Breakers moving their record to 9-10 and taking their winning steak to five with their 97-92 win.
Melbourne and Cairns share third place on 11-9 records, but the Breakers look the most likely candidate now to tip someone out of the Final Four, Perth (13-8) also not out of the danger zone, especially during the injury-forced absence of inspirational captain Damian Martin (foot).
Tom Abercrombie led NZ with 24 points, the Breakers further buoyed by the return from injury of Next Stars guard RJ Hampton.
Dane Pineau had a stand-out game for the Phoenix with 17 points and a whopping 19 rebounds, his free throws with 4:46 left giving South East the lead for the last time, 86-85.
Finn Delany's three-point play followed by a Hampton bucket put the Breakers 90-86 clear, John Roberson - en route to 31 points - pulling it back to two.
Delany and Hampton again conspired for the next four points, Ben Madgen cutting the deficit back to 90-94 from the stripe, Pineau reducing it to 92-94 from the free throw line.
A Mitch Creek turnover opened the door for NZ and when Delany splashed a 3-pointer, this was over.
Creek, who had 11 points at halftime, was held scoreless after the main interval, Abercrombie doing his work at both ends of the floor.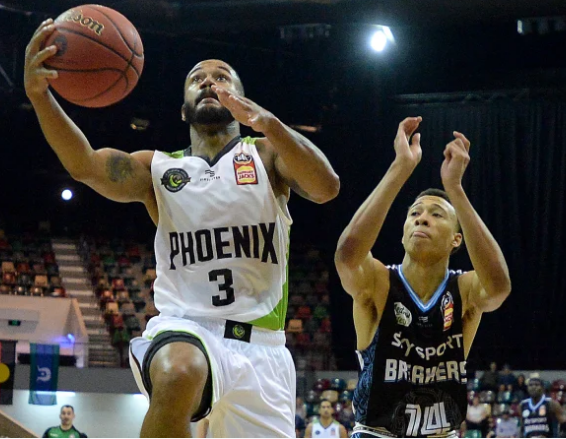 IT always was going to be a danger game for Perth in Brisbane and so it proved with the Bullets prevailing 97-85 and Lamar Patterson going off for 35 points.
Patterson's threeball gave Brisbane a 14-4 lead in the early going, it was out again to 36-26 in the second when the American laid it in.
Perth produced a 13-3 run to tie it up at 39-39, Mitch Norton starting the recovery with a three-point play, Jesse Wagstaff getting involved and Bryce Cotton tying it up with a triple.
It took a Jason Cadee 3-pointer to break another deadlock and Nathan Sobey's layup put Brisbane ahead 52-47 at halftime.
Considering Terrico White was struggling and Matt Hodgson was having his best all-round game of the season, the Wildcats had no business hanging around but they did anyway.
A Nick Kay steal led to a stunning Cotton fast-break slam and with 4:11 left in the third, he gave Perth the lead 62-61 with a three-point play.
It was short-lived as the Bullets steadily overwhelmed Perth, Patterson with a 3-point punctuation point with 40 seconds left, Brisbane keeping its season alive.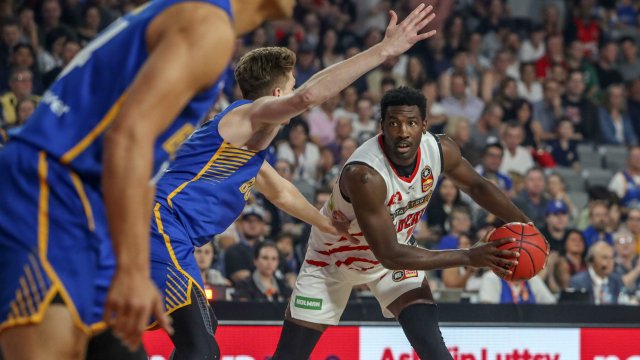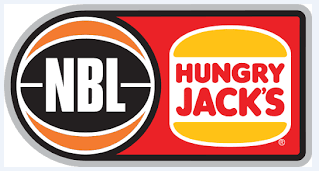 NBL ROUND 14 RESULTS
CAIRNS TAIPANS 91 (Newbill 28, Oliver 21, Machado 16, Jawai 12; Oliver 12 rebs; Machado, Djeric 6 assts) d BRISBANE BULLETS 89 (Singler 20, Patterson 16, Magnay 14, Sobey 10; Magnay 8 rebs; Patterson 6 assts) at The Sssnakepit, Cairns Convention Centre. Crowd: 4,573
MELBOURNE UNITED 104 (Kidd, Goulding 21, Long 17, McCarron 16, Acuil 10; Long 7 rebs; Trimble 5 assts) d ILLAWARRA HAWKS 91 (Coenraad 18, Blanchfield 14, Boone, Hobson 12, Naar 10; Boone 13 rebs; Hobson 9 assts) at The Sandpit, WIN Entertainment Centre. Crowd: 3,506
SYDNEY KINGS 91 (Tate, Newley 20, Bogut 13, Ware 12; Bogut 10 rebs; Ware 6 assts) d ADELAIDE 36ERS 77 (Randle 24, Johnson 15, Griffin 12; Johnson 11 rebs; Randle 6 assts) at The Kingdome, Qudos Bank Arena. Crowd: 9,023
NEW ZEALAND BREAKERS 97 (Abercrombie 24, Hopson 19, Delany 18, Hampton 11; Loe 7 rebs; Hopson 6 assts) d SOUTH EAST MELBOURNE PHOENIX 92 (Roberson 31, Pineau 17, Wesley 14, Gibson, Creek 11; Pineau 19 rebs; Roberson, Wesley 6 assts) at House of the Rising Sons, State Basketball Centre. Crowd: 3,711
BRISBANE BULLETS 97 (Patterson 35, Hodgson, Sobey 17, Cadee 12; Magnay 9 rebs; Patterson, Sobey 4 assts) d PERTH WILDCATS 85 (Cotton 24, Kay 18, Hunt 12, White 10; Cotton 6 rebs; Kay 4 assts) at The Armoury, Nissan Arena. Crowd: 4,214
ADELAIDE 36ERS 102 (Drmic 24, Johnson 22, Randle 19, Griffin 15, Teys 13; Griffin 9 rebs; Teys 5 assts) d ILLAWARRA HAWKS 96 (Blanchfield 35, Dech 16, Boone 14, Coenraad 12; Boone 7 rebs; Dech, Hobson 4 assts) at Adelaide Entertainment Centre. Crowd: 7,889