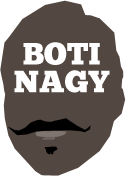 ---
Advertising opportunities available.
Please contact me.
---
Not happy (with) Jan
Tweet
THERE absolutely is no way Basketball Australia's High Performance General Manager, Jan Stirling, should conduct the reviews into our Opals' performance in Rio.
Yes, she should have the gavel at the Boomers debrief but where the Opals are concerned, Stirling should be disqualified on the grounds she is profoundly compromised in that team's decision-making process.
Having coached Australia to its only senior Gold Medal when her Opals became FIBA World Champions in Brazil in 2006, Stirling is an invaluable resource.
Opals coach Brendan Joyce wisely regularly utilised that resource, effectively entwining Stirling in his Rio program which ended in disaster and as Australia's worst Olympics performance since it first qualified to compete at the Los Angeles Games of 1984.
The '84 team finished fifth, the 1988 Seoul team played off for bronze, the team didn't qualify for Barcelona in 1992, in 1996 at Atlanta the Opals won bronze. Australia won silver at Sydney 2000 and again in Athens in 2004 and Beijing in 2008 – the last two on Stirling's highly successful watch.
In London in 2012, the Opals returned with bronze.

Elimination at the quarter-final stage in Rio, with a team relentlessly being instructed from the sideline and playing a vulnerable brand of second-guessing basketball, clearly distinguishes Joyce's team as our least successful to grace a Games arena.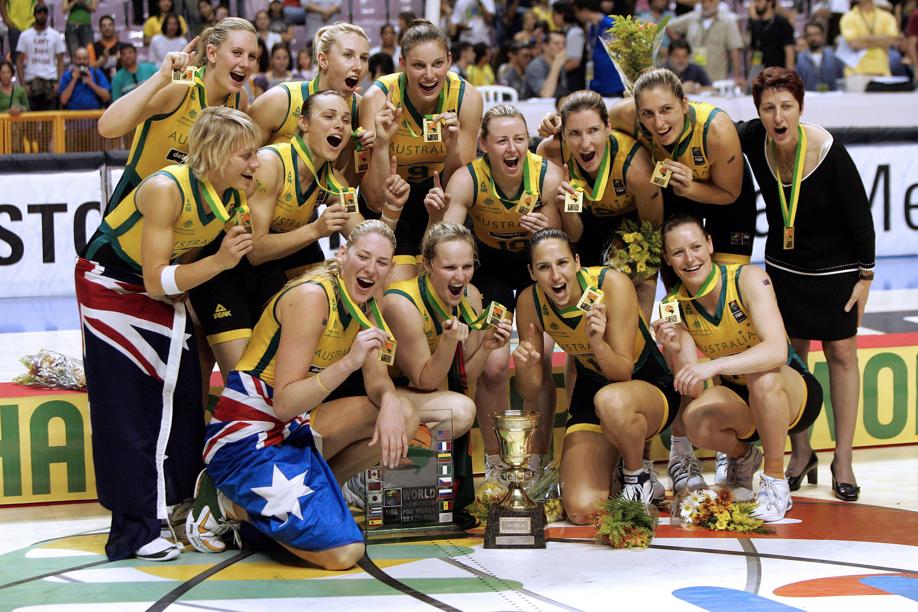 IT'S BEEN A DECADE! Australia's FIBA World Champions ... circa 2006, with Jan Stirling, right.
In her High Performance capacity, Stirling signed off on that team, even though there were justified public misgivings and the stark reality many – not one or two – but many of our best international performers wantonly had been omitted.
One solitary analyst sang the side's praises, endorsing Joyce's "game-plan" requiring certain types of players. As it turned out, those "certain types of players" weren't such especially good ones.
Stirling rightly stands alone as Australia's FIBA Hall of Fame women's coach, but her judgement on coaching appointments hasn't exactly been as exemplary.
She was on the panel which recommended Marty Clarke for the Adelaide 36ers' NBL job in 2010. (A lot of people in SA would say that alone should be an automatic ban from ever picking a coach again.)
And she intimately was involved in the Rio team's preparation.
(If BA is short of review panel members, I'm sure the mums of Abby Bishop and Bec Allen, and the siblings of Suzy Batkovic, Jenna O'Hea and Tess Madgen would be available at short notice.)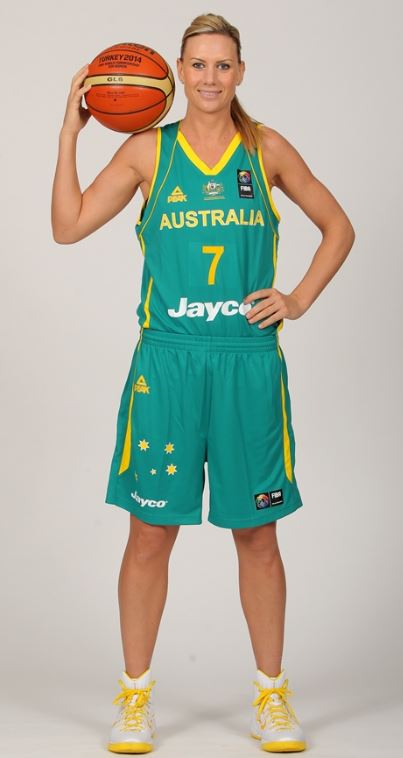 Asides aside, this review is one of the most important in the history of the Opals, a team we wrongly took for granted would mount the medal podium regardless of who suited.
Penny Taylor (right) deserved a far better send off.
And if BA genuinely is serious and transparent about the future of our elite women's program, it should enlist past key recent Opals identities such as Lauren Jackson, Michele Timms, Carrie Graf and Chris Lucas onto its review panel. Those are people with only the program's future at heart and no other agenda.
There was a time people would take the honourable course and disqualify themselves due to conflicts of interest, or take full responsibility and fall on their swords when their highly-touted plans dismally failed.
Those times are long gone in our modern world, where "looking out for No.1" rapidly is becoming the prevailing and insidious way of thinking.
Let's hope Basketball Australia realises ours is a sport which to be successful requires balls.
TOMORROW: Our NBL commitment to China, is it a bit of a worry? The Hi-Speed Shandong Golden Stars' trip to Adelaide certainly suggests as much.