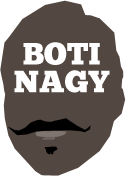 ---
Advertising opportunities available.
Please contact me.
---
Opals, Boomers rule pools
Tweet
WHITE hot favourites before the Commonwealth Games even tipped off, Australia's Boomers and Opals tonight clinched their respective men's and women's Pool A intrapool play to storm straight into the semi finals.
The Opals gave England the mother of a 118-55 beating to smash through undefeated before the Boomers followed suit, swamping Nigeria 97-55 to also complete pool play with a clean sheet.
Nigeria looked a promising opponent early, especially with Ikechukwu Diogu knocking down three 3-pointers as the game was evolving.
Nathan Sobey, inserted into the Boomers' starting quintet for Chris Goulding (sore left knee), threw down a couple of dunks, the second giving Australia a 9-8 lead.
A three-point play from Jason Cadee, en route to an international career-high nine rebounds, took the lead out to 12-8, Nigeria finding it increasingly difficult to sustain its initial level of play.
By the end of the first, Australia had pulled clear 23-17 and that steadily moved into a double-figure lead as Angus Brandt began to control the paint.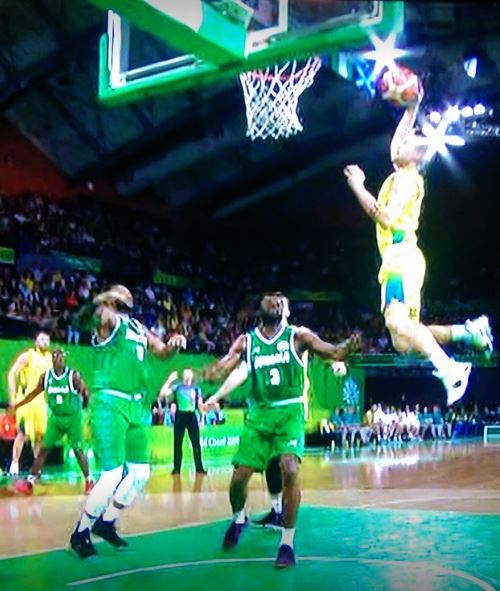 The developing understanding between Nick Kay and Daniel Kickert also began to influence the contest which hit a new highlight high when Sobey athletically threw down a tomahawk dunk off a Brad Newley inbounds pass.
Jesse Wagstaff's 3-pointer to close the half blew the lead out to 48-27 and whatever pluck Nigeria had shown had well-and-truly flown.
Unable to keep up with the Boomers, Nigeria wilted appreciably as Cam Gliddon joined the party, Kay and Kickert worked together like twin brothers and Cadee's three-point play at 4:36 in the third blew the margin out to 30 at 65-35.
An 11-0 run from 65-39 to 76-39 saw Brandt doing some of his best work, Newley carving up Nigeria's defence and Lucas Walker concluding the avalanche.
Nigeria closed the third trailing 41-76 before Walker, Cadee and Kickert hit threes and Sobey coolly threw down a transition slam in a 13-0 start to the fourth.
Australia shared the ball for 28 assists and when Damian Martin hit a runner, everyone on the roster had scored, emulating the Opals who, for their third straight game, had all 12 players scoring in their rout of England.
Scotland, coached by Illawarra Hawks' NBL coach Rob Beveridge, won Pool B and now will face Nigeria in a qualifying final.
A win would put it into a semi final against Australia on Saturday.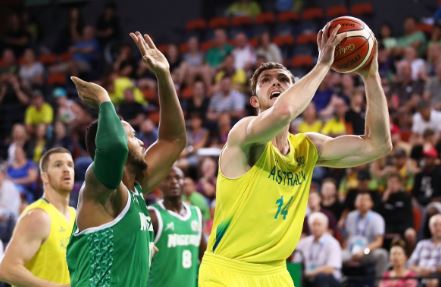 BRAND A: Angus Brandt stamped his brand on Nigeria tonight.
UNLIKE cricket, there is no serious Australia-England basketball rivalry so the Opals basically tore "the mother country" to shreds, winning by 63 points.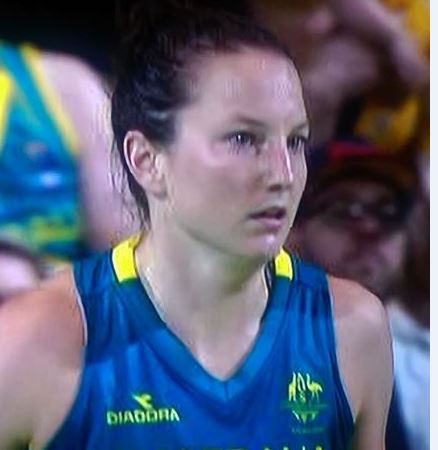 Liz Cambage's tournament-high 30 points came at 63 per cent and included 10-of-10 free throws, Australia's star centre starting the game with a 7-0 run of her own.
The Opals' defence was exemplary, holding England to nine points in the second period, Belinda Snell with a sizzling feed to Kelsey Griffin (left) to bring up a 30-point lead at 54-24.
England's final forward foray for the first half yielded nothing, the Opals regaining possession in the backcourt with 2.0 seconds left.
Katie-Rae Ebzery wisely allowed the ball to roll along the floor before picking it up and swishing a 3-point bomb for a 61-24 halftime buffer and this was more than over.
Griffin concluded her evening with 14 points on 6-of-7 shooting, with eight rebounds and five assists, rookie Ezi Magbegor also with 14 points.
Cayla George enjoyed an 11-point, 10-rebound double-double as Australia cleaned the glass to the tune of a whopping 54-18 and again spread the offensive love with 36 assists.
The Opals now take a break until Friday night's semi final while the qualifying finals take centre-stage to determine their unfortunate opponent.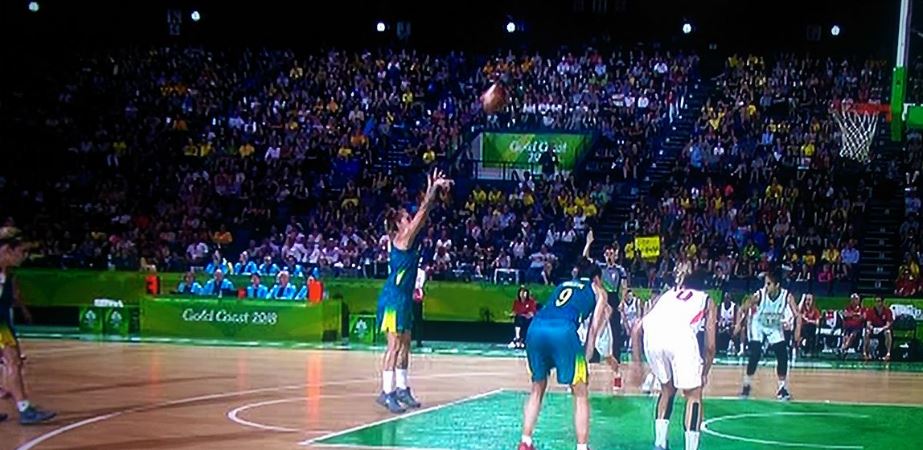 FREES FALLING: The Opals nailed 25-of-27 free throws, including this one by Cayla George.
COMMONWEALTH GAMES RESULTS
WOMEN – POOL A
OPALS 113 (Cambage 24, Snell 15, O'Hea 14, Talbot 11, Magbegor 10; George 11 rebs, Griffin 9; George, Griffin 5 assts) d MOZAMBIQUE 53 (Gimo 18, Mucauro 10; Mucauro 9 rebs; Zita 3 assts) at Townsville Entertainment Centre.
CANADA 80 (Colley, Provo 14, Kiss-Rusk 10; Kiss-Rusk 9 rebs; Nofuente 5 assts) d ENGLAND 54 (Jones 11; Stewart 8 rebs; Jones 4 assts) at Townsville Entertainment Centre.
ENGLAND 78 (Stewart 18, Collins 14; Stewart 12 rebs; Jones 5 assts) d MOZAMBIQUE 51 (Mafanella 13, Cossa 9; Mafanella 7 rebs; Cossa 6 assts) at Townsville Entertainment Centre.
OPALS 100 (Cambage 23, Talbot 14, Snell, Blicavs 10; George 8 rebs; Seekamp 4 assts) d CANADA 61 (Kiss-Rusk 15, Provo 13, Crozon 10; Kiss-Rusk 9 rebs; Boiago, Colley 4 assts) at Townsville Entertainment Centre.
OPALS 118 (Cambage 30, Griffin, Magbegor 14, George 11, Kunek 10; George 10 rebs; Lavey 87 assts) d ENGLAND 55 (Fong, Shaw, Pressley 9; Allen 7 rebs; Fong 4 assts) at Townsville Entertainment Centre.
CANADA 85 (Hamblin, Provo 13, Nofuente 12, Kiss-Rusk 10; Hamblin 10 rebs; Nofuente 6 assts) d MOZAMBIQUE 53 (Gimo 13, Mafanela 10; Lhavanguane 9 rebs; Mucauro 4 assts) at Townsville Entertainment Centre.
WOMEN - POOL B
JAMAICA 66 d INDIA 57
TALL FERNS 86 (Cocks 15, Stockill 13, Edmondson 11; Purcell 12 rebs; Hunter 6 assts) d MALAYSIA 44.
TALL FERNS 80 (Leger-Walker 18, Hunter 11, Paalvast 10; Leger-Walker 6 rebs; Cocks 6 assts) d JAMAICA 49.
MALAYSIA 85 d INDIA 72.
TALL FERNS 90 (Cocks 21, Edmondson 12, Paalvast, Leger-Walker 10; Edmondson 7 rebs; Edmondson 5 assts) d INDIA 55.
JAMAICA 81 d MALAYSIA 58
MEN – POOL A
BOOMERS 95 (Kickert 14, Newley 12, Brandt, Sobey, Goulding 10; Sobey, Brandt 11 rebs; Goulding 6 assts) d CANADA 55 (Diawara 10, Morgan 9; Morgan 6 rebs; Tutu 6 assts) at Cairns Convention Centre.
TALL BLACKS 110 (Abercrombie 21, Ngatai 16, Delany 14, Loe, Rusbatch 12; Pledger 10 rebs; Kenny, Ili 6 assts) d NIGERIA 65 (Dike 15, Diogu 12, Istifanus 10; Achiuwa 8 rebs; Ofoegbu, Achiuwa 2 assts) at Cairns Convention Centre.
CANADA 82 (Alleyn, Diressa 24; Tutu 6 rebs; Morgan 4 assts) d NIGERIA 67 (Diogu 29, Achiuwa 10; Diogu 15 rebs; Diogu 3 assts) at Cairns Convention Centre.
BOOMERS 79 (Kay 21, Kickert 12, Goulding 10; Sobey 6 rebs; Cadee 3 assts) d TALL BLACKS 73 (Ili 22, Te Rangi 12, Abercrombie 10; Delany 7 rebs; Ili 4 assts) at Cairns Convention Centre.
BOOMERS 97 (Brandt 16, Newley, Cadee, Kickert 12, Walker 11; Cadee 9 rebs; Sobey 5 assts) d NIGERIA 55 (Diogu 19, Achiuwa 8; Achiuwa 8 rebs; Ofoegbu 3 assts) at Cairns Convention Centre. TALL BLACKS 82 (Abercrombie 17, Delany 15, Loe 13; Abercrombie 9 rebs; Ili 5 assts) d CANADA 60 (Kapinga 12, Diawara 10; Morgan 6 rebs; Kapinga, Diawara 2 assts) at Cairns Convention Centre.
MEN - POOL B
SCOTLAND 78 d ENGLAND 65
CAMEROON 96 d INDIA 87
ENGLAND 100 d INDIA 54
SCOTLAND 63 d CAMEROON 52
ENGLAND 81 d CAMEROON 54
SCOTLAND 96 v INDIA 81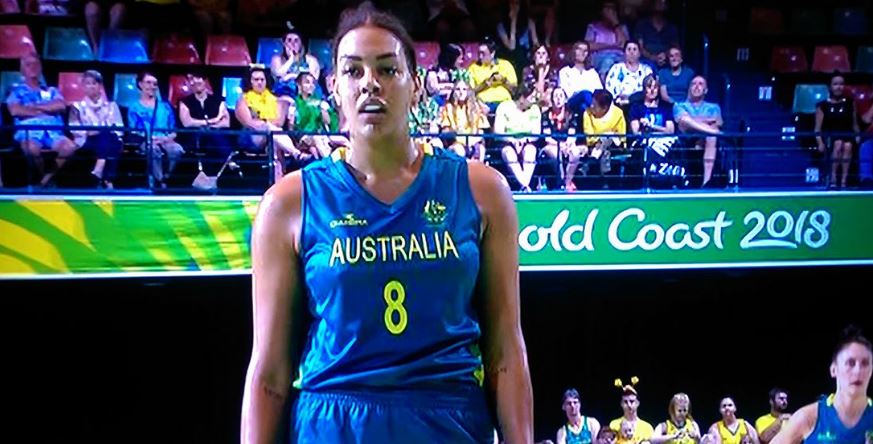 PERFECT: Liz Cambage was 10-of-10 from the free throw line.