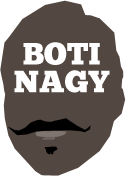 ---
Advertising opportunities available.
Please contact me.
---
Sources tell me... 4
Tweet
SOURCES TELL ME … 4 : OK, as you no doubt realise, that should read "sauces" because this info comes directly from key topsiders, Doctor Worcestershire adding the team's credibility.
And we're off:
THE Boomers must be quivering in their booties at the prospect of facing Chinese Taipei at the Asia Cup in Lebanon in August and again as one of their opponents in the Asian Zone qualifying series.
Melbourne United Lite yesterday beat Chinese Taipei 111-74 in a closed door match, the visitors using the game as part of their preparations for the Asia Cup.
United suited only Kyle Adnam, David Barlow, Daniel Dillon and Craig Moller from its forthcoming 2017-18 rotation, along with DPs Tohi Smith-Milner and Sam Short. The rest of the team comprised SEABL and Big V players.
Chinese Taipei is in Pool D in Lebanon with the Boomers.
Australia also plays it twice in the FIBA World Cup qualifiers, away on November 24, home on February 25.
Barlow led all scorers with 22 points, Adnam with 16. That sound you just heard was Andrej Lemanis' sigh of relief.
* * *
DR Worcestershire assures me an edgy new column starting soon on nbl.com.au will blow the lid off the inside machinations of one of our NBL clubs and surely will send shockwaves through its front office. Stay tuned.
* * *
MS Bechamel reliably informs me Bendigo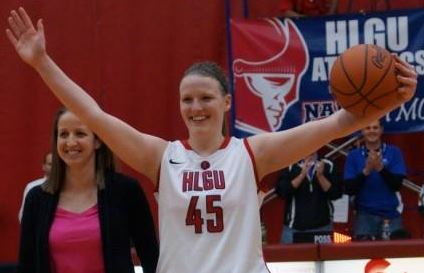 Spirit shortly will confirm it has resigned South Aussie forward Ashleigh "Splash" Spencer for its 2017-18 WNBL assault, joining fellow returnees Kelsey Griffin, Nadeen Payne and Gabe Richards, plus key signings Betnijah Laney and Rachel Banham.
That's Splash, in one picture showing what a thousand words could not express!
* * *
UNBELIEVABLE how much work has gone into Naismithsend website www.spatialjam.com by geographer, data analyst and lover of all things basketball Andrew Price.
If you are an NBL junkie, this is the site for you.
Every player, every stat – amazing stuff.
It means you can check to see if those stories your friends – "former NBL players" – have been telling you are true, or how many games your father, brother, uncle, nephew, lover played and what they did in those games.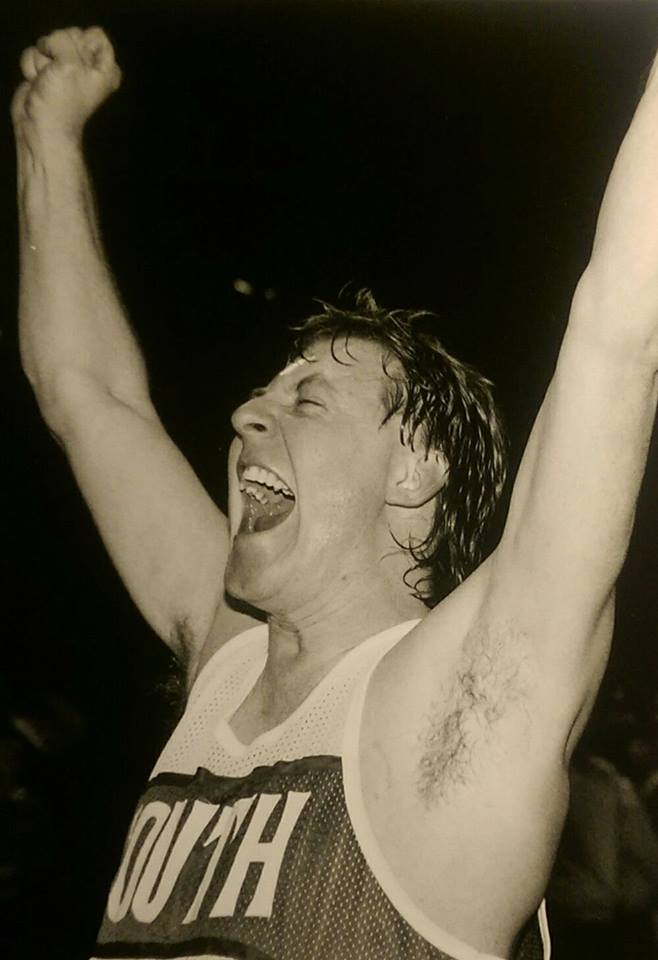 You can see exactly how many games Mark Sykes (pictured) played for the Adelaide 36ers in their 1986 "Invincibles" season, or compare whose numbers are better – West Torrens/Forestville's Arthur Newley or Townsville/Sydney's Brad Newley.
Hats off and toupees doffed to Andrew for his meticulous, painstaking work which even should dazzle the one and only Statman.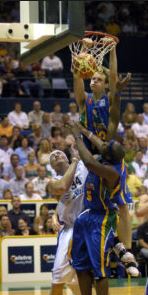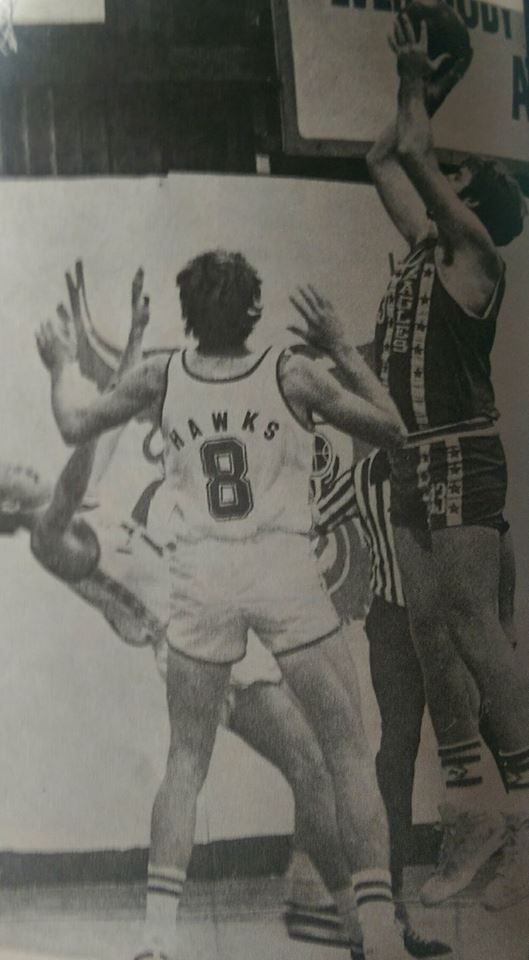 * * *
WHILE BA definitely missed the boat in getting the jump on the new exciting 3X3 world, at least two state bodies currently are seriously revisiting their programs for the short-form of the game.
Sadly, South Australia isn't one of them ... yet.
* * *
MR Hollandaise confirms the name of 3-time Aussie NBA champion Luc Longley is an extremely difficult one to spell and Chris Anstey shouldn't get too antsy about this report in one of our major newspapers last weekend: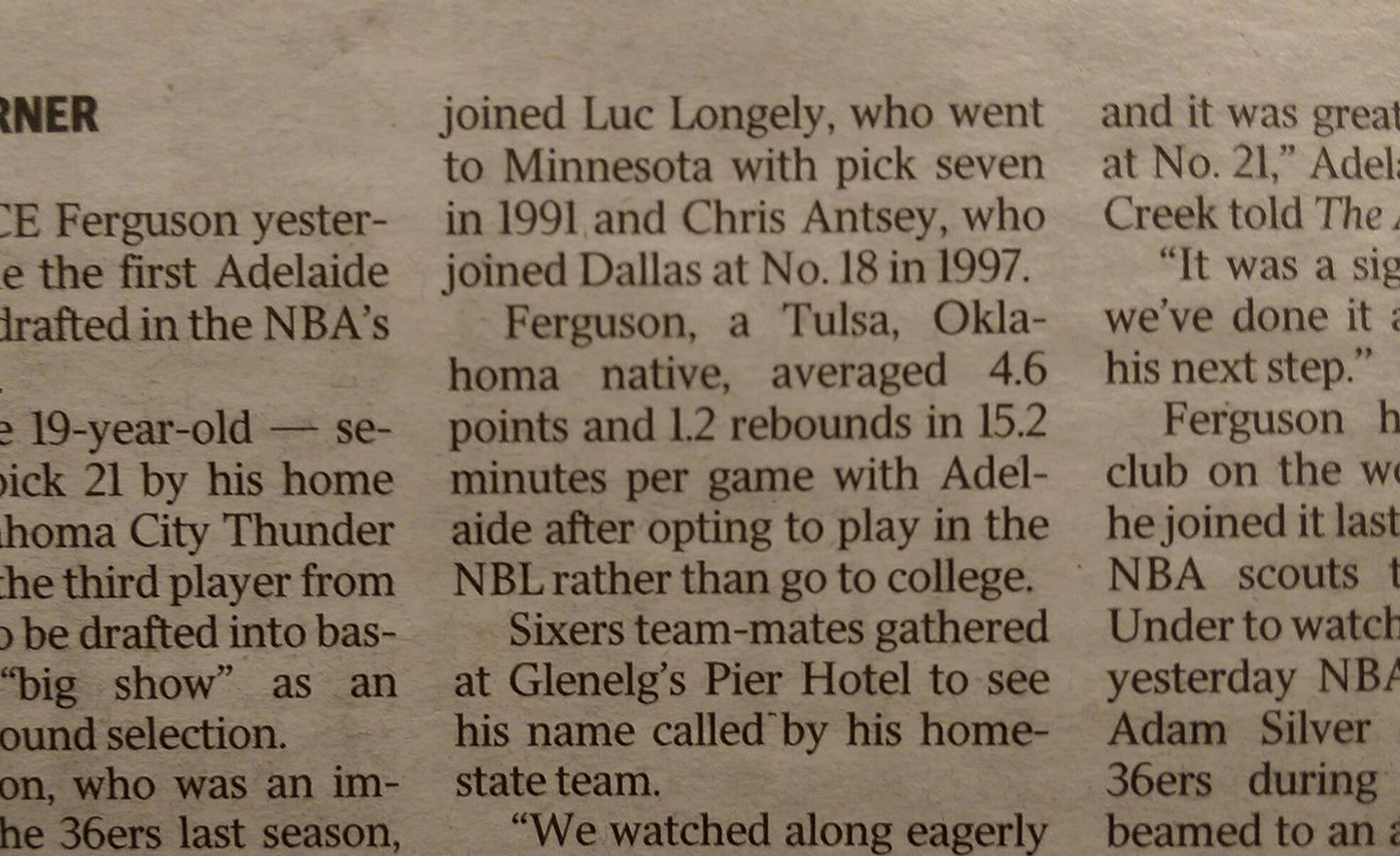 Sigh...
* * *
WORD has it Sydney is falling more in love with Indian international big Amritpal Singh and also redisovered the NBL's 2012 Rookie of the Year Anatoly Bose, who was on Adelaide 36ers' radar last season when Mitch Creek went down.
Both have been named in the Kings team to contest the Atlas Challenge in Suzhou, China from July 17-23.
No, the picture below is NOT the "Atlas Challenge" but some of our older readers may recall it from the back of old comicbooks.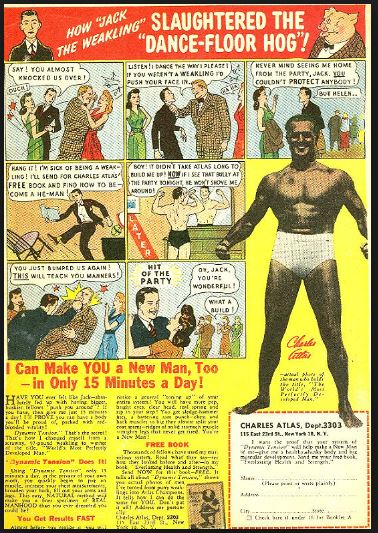 * * *
THIS just in! Apparently last year's Atlas Challenge on China's CC-TV was rating through the roof until 5:30pm each day, at which point some estimated 50 million viewers switched channels to watch Antiques Roadshow.
* * *
A RECORD 200,000-plus applicants overnight sent their resumes to the New York Knicks after the NBA franchise parted company with 13-time championship winner Phil Jackson from his role as the club's basketball guru and decision-maker.
That's possibly because the Zen Master was in the job 1200 days and paid $60 million, which comes out at $50,000 a day.
Of course, few would match his resume of two championships with the Knicks as a player in 1970 and 1973, six championships with Chicago Bulls and five with the LA Lakers as a coach.
Having rarely seen eye-to-eye with Knicks superstar Carmelo Anthony, when Jacko revealed Kristaps Porzingis was on the trade table, he likely signed his own severance papers.
* * *
DANE Pineau is the only current player from the Kings roster on the team for the Atlas Challenge, Mathiang Mao joining Anatoly Bose and Amritpal Singh, along with SA duo Sam Daly and Peter Hooley. Obi Kyei, Derek Raivio, Liam Thomas and Adam Thoseby round out the team.
* * *
HEARING Matt Andronicus is nervous about the quietness from the NBL regarding its preseason Blitz.
Andronicus apparently is anxious about missing out on his annual NBL appearance.
* * *
THIS just in! Further to our earlier item re Melbourne United playing Chinese Taipei behind closed doors, apparently CC-TV in China broadcast the game and 84 million people tuned in before realising it was Taipei and switching instead to China's Got Talent.