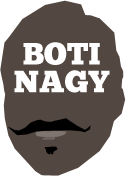 ---
Advertising opportunities available.
Please contact me.
---
WNBL finals fortunes for foursome
Tweet
MOST of us know the WNBL's Final Four has been resolved for weeks now but it only actually formalised with last round's results, injuries suddenly also impactful on the quartet contesting the championship.
Southside captain Jenna O'Hea going down with a broken wrist she's already had surgically repaired was a massive blow to the league-leaders who probably need one more victory to truly consolidate first place.
At 15-4, losses to Adelaide and Sydney would make the Flyers' record 15-6. If defending champion Canberra, which is 12-6, was to beat all three of Perth, Sydney and Adelaide - all home games by the way - it too would finish on 15-6 and take first spot off Southside, having won their season-series 2-1.
Melbourne, 13-6, will beat Townsville and Perth to finish on 15-6 but if the Boomers are level with Southside, the Flyers' 3-0 season-sweep gets it first place.
And if Adelaide, 11-7, was to win its last three games, it would finish 14-7, as would Canberra, meaning the Capitals would slip to fourth, having lost their season-series to Lightning 1-2.
Of course, injuries are a real factor now, O'Hea gone for the season and Canberra's league MVP Kelsey Griffin (ankle, then hamstring) due back sooner than later.
The injury which was completely unnecessary though was to the face of Caps forward Keely Froling in the Canberra-Melbourne epic last round.
Sophie Cunningham was airborne into Froling's defensive stance and had her elbow up, smashing Froling in the face and causing a broken nose and cheekbone fracture.
It was completely unnecessary and the WNBL should cite her for unduly rough play. Head high contact of that nature, accidental or otherwise, should not be tolerated and nor should subsequent excuses.
Ask the AFL its stance on head-high contact. Froling now will be out of commission for three-to-four weeks, so will most likely miss at least the first round of the semi finals.
My view is Cunningham should be outed for four weeks too but most will believe that is too harsh, blah blah. For mine? You lead with your elbow, you should cop whatever consequences are due.
The refereeing is so below par these days that no official even called Cunningham for a foul!
And yes, that is distress on the faces of the two kids captured in this photo as Froling tries to re-gather herself.
Within seconds of this incident, Cunningham lined up Maddison Rocci with a hip-and-shoulder bump that would have made AFLW boffins proud.
Surely if Canberra didn't cite Cunningham, the WNBL itself should take a look at the footage.
It's not as if Cunningham is a saint. Ask Bendigo's Abbey Wehrung whose errant elbow led to her concussion and three weeks out of the game.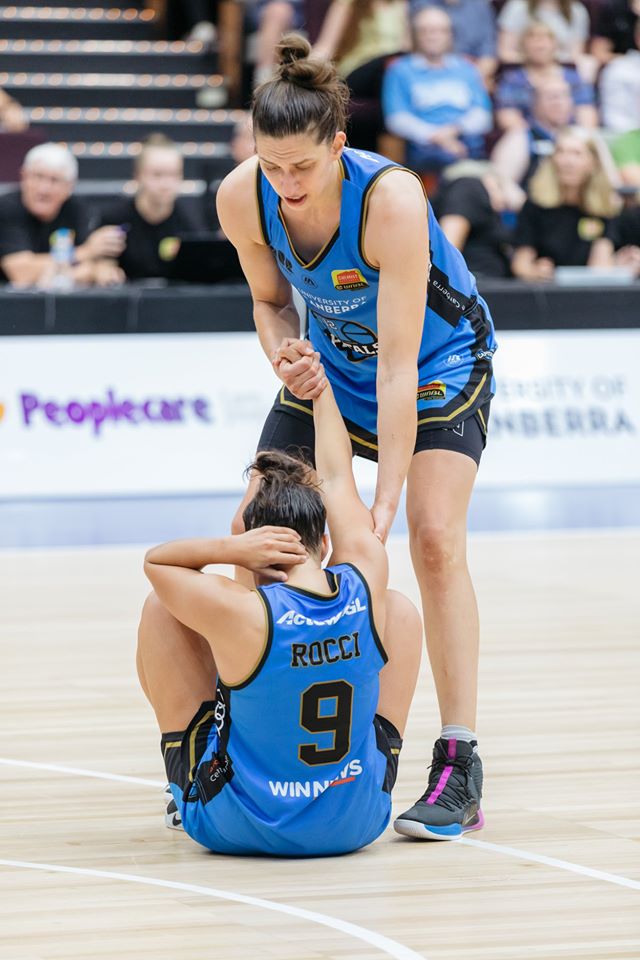 HEAVY TOLL: Marianna Tolo goes to the aid of Maddison Rocci after she was decked.
Of course, the likelihood of the WNBL actually doing anything is very remote which is something of a sad indictment on the league and the game, and obfuscates its duty of care to the athletes.
But since when has anything overseen by Basketball Australia shown character or accountability, so don't expect anything more on this anytime soon.
So Canberra regains Griffin for the finals but will likely start them - and probably against Melbourne - without Froling. Sounds fair.
This is what lies ahead for the finals foursome.
SOUTHSIDE 15-4 - Adelaide at home, Sydney at home. Should split at worst so 16-5 likely and first place sealed. Probably wouldn't hurt if Leilani Mitchell did some genuine work at the defensive end.
MELBOURNE 13-6 - Townsville away, Perth at home. Will win both for 15-6.
CANBERRA 12-6 - Perth at home, Sydney at home, Adelaide at home. All at home is a nice advantage for the Caps and they would get all three if they play like they did yesterday. Will beat Perth and Sydney but the last game with the Lightning, who will come in after a match with Perth, is the big one.
ADELAIDE 11-7 - Southside away, Perth at home, Canberra away. Should win two at least, making that last game with their Grand Final conqueror of last season a massive conclusion to the regular season.
Who wants to finish third and play Melbourne in one best-of-three semi final series?