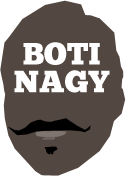 ---
Advertising opportunities available.
Please contact me.
---
About Me
WORKED for News Ltd (now News Corp) covering basketball from 1974-2017, after two years of covering basketball for Messenger Press. Have seen every NBL and WNBL team and can recall Barry Barnes and Phil Smyth with hair, Andrew Gaze and Brett Maher pre-grey, Andrew Bogut as a boy...
Multiple winner of the NBL's Basketball Writer of the Year and a five-time Hall of Fame nominee.
"I have an opinion and am happy to share it. I'm not asking you to agree, just maybe to consider.
"I have been lucky enough to work in a job and a sport I love, seen youngsters break onto the scene, watched their careers unfold, chronicled those moments and even written their farewells. It has been a blessing because basketball has some of the finest sportsmen, women and volunteers on the Australian sporting landscape."