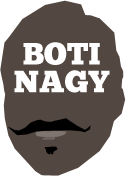 ---
Advertising opportunities available.
Please contact me.
---
In: NBL — Saturday, 17 Feb, 2018
MELBOURNE beating Perth last night secured second for Adelaide 36ers but the Sixers today made their own statement of confirmation by blanking the Bullets 105-82.
In: NBL — Friday, 16 Feb, 2018
THE curtain will draw on Anthony Petrie's stellar NBL career tomorrow night in Adelaide where for four years he was a cult hero.
In: NBL — Thursday, 15 Feb, 2018
PERTH has to beat Melbourne and Cairns this round and hope Brisbane upsets the 36ers in Adelaide to steal second spot in the NBL's final round of the regular season.
In: NBL, Misc — Tuesday, 13 Feb, 2018
DAVID Biwer says NBL accusations of "profiteering" and "leeches in the (sports apparel) industry" are upsetting and he is taking it personally considering his Melbourne-based company, iAthletic annually ploughs $200,000 back into basketball.
In: NBL — Monday, 12 Feb, 2018
IT'S not often we run a "Play of the Week" alongside our regular round-up for "Player of the Week", but the two are essentially bound and may have cost defending champion Perth Wildcats a key element in their threepeat drive.
In: NBL — Sunday, 11 Feb, 2018
THERE'S a lot to take from NBL Round 18, Melbourne clinching the regular season championship, Adelaide virtually sealing second, and Travis Trice giving all an early glimpse of the upcoming Harlem Globetrotters' tour.
In: NBL — Sunday, 11 Feb, 2018
ADELAIDE today shut the door on a second-placed NBL finish with a rousing 111-87 road win over former nemesis Illawarra, but it hasn't yet completely locked out Perth Wildcats.
In: NBL — Saturday, 10 Feb, 2018
HALFWAY through NBL Round 18 and last night, 83 was the unlucky number for first New Zealand, then Perth as they swapped places in the Final Four - twice in one night!
In: NBL — Friday, 9 Feb, 2018
MICHAEL Aylen is the best referee in the NBL. Let's be clear on that. He's a no BS, straight shooter, which means when coaches and players see him walk out to do their game, they experience a level of comfort and relief not many other whistlers provide.
In: NBL — Thursday, 8 Feb, 2018
CAN everyone take a deep breath and settle down now? Hmm. Or can they, with Melbourne-New Zealand twice on the schedule this round?