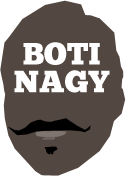 ---
Advertising opportunities available.
Please contact me.
---
In: WNBL — Wednesday, 22 Mar, 2023

THE Fire are the toast of Townsville and the WNBL tonight after finally breaking away to beat Southside 82-69 in Game 2 of their best-of-three Grand Final Series, claiming the club's fourth championship with a 2-0 sweep over the league's consistent powerhouse, PG Steph Reid leading the way.
In: WNBL — Tuesday, 21 Mar, 2023

INSPIRED by the high of a Bronze Medal finish by the Opals in Sydney at the World Cup ahead of the WNBL season, our national domestic competition across 2022-23 has been one of the best ever, even though TV coverage was off to a shockingly awful and amateurish start and the Grand Final now looks a foregone conclusion.
In: WNBL — Sunday, 19 Mar, 2023

WNBL regular season champion Townsville, rolling into Game 1 of the Grand Final Series on a 14-win streak, last night humiliated Southside 94-63 - the biggest win in a championship game or series since the league launched in 1981. To say Flyers coach Cheryl Chambers has a job to salvage this series is a massive understatement.
In: WNBL — Thursday, 16 Mar, 2023

AN outrageous game-changing call and an errant pass overshadowed huge late baskets by Cayla and Kayla as Southside secured its place in the WNBL Grand Final Series against Townsville with a last-gasp 73-72 escape from defending champion Melbourne in an otherwise super quality semi final.
In: WNBL — Monday, 13 Mar, 2023

THE Fire made it 14 wins on the trot yesterday in Perth when they sent the Lynx into mothballs by claiming Game 2 in their best-of-three semi final series 91-84 to complete the sweep, import Tianna Hawkins leading Townsville into the Grand Final Series where it awaits the Southside-Melbourne series winner.
In: WNBL — Saturday, 11 Mar, 2023

FOUR successive defeats at the hands of preseason WNBL title favourite Southside meant nothing tonight as defending champion Melbourne drew outstanding performances from Opals pair Cayla George and Kristy Wallace to force their semi final series to a decider with a 96-77 rout.
In: WNBL — Thursday, 9 Mar, 2023

FIRE starter Steph Reid tonight advanced her case for Opals consideration, steering Townsville to its 13th straight WNBL win with a solid 81-68 Game 1 success over Perth in their best-of-3 semi final series, delighting a big crowd of home fans at Townsville Entertainment Centre.
In: WNBL — Wednesday, 8 Mar, 2023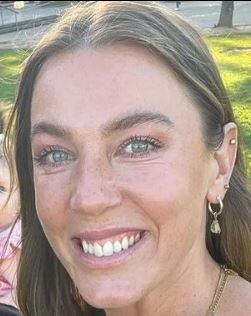 DOMINATING from the tip-off tonight, Southside had Game 1 in the WNBL's best-of-3 semi final against Melbourne almost on ice before a dramatic recovery from the defending champs ultimately was derailed by two heinous offensive calls which led to Sara Blicavs steering home the Flyers 84-76.
In: WNBL, SA — Monday, 6 Mar, 2023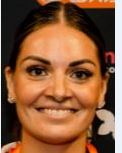 THERE's been more than a few lean years nationally for players and teams out of South Australia, so an almost clean sweep of the individual accolades in the WNBL - led by Cayla George's MVP victory - has gone some distance toward restoring some pride to a state struggling to vaguely resemble its former glories.
In: WNBL, Boomers & Opals — Monday, 27 Feb, 2023

MELBOURNE Boomers and WNBL stalwart Cayla George is enjoying an MVP season and should join contemporaries such as Suzy Batkovic and Abby Bishop as a winner of the coveted individual award this season. And I must confess, I slouch corrected as the soon-to-be 34-year-old is playing career-best basketball.