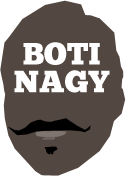 ---
Advertising opportunities available.
Please contact me.
---
In: NBA, Misc — Sunday, 7 May, 2023

BOB'S CORNER: Our man in the US, Bob Craven, is a Seattle native and so follows the WNBA's Storm - and its often Aussie-impacted roster - with particular dilligence. For this weekend's "Corner" he's forwarded a piece from the Seattle Times on our own Jade Melbourne.
In: Boomers & Opals, Misc — Saturday, 29 Apr, 2023

THE 5-match suspension handed out by the Euroleague to Real Madrid's French forward Guerschon Yabusele for his heinous and disgraceful body slam of an unsuspecting Dante Exum is almost as disgusting as the act was in itself, unnecessarily injuring the Aussie combo guard.
In: Boomers & Opals, Misc — Friday, 28 Apr, 2023

THE foot and facial injuries suffered today in a Euroleague match by one of Australia's finest players, Dante Exum, is an absolute disgrace and should lead to the long-term expulsion of Real Madrid's French forward Guerschon Yabusele, if not court action for assault occasioning bodily harm.
In: Misc — Monday, 24 Apr, 2023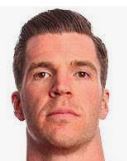 ONE of Australia's most seasoned campaigners and popular players, Lucas Walker, will spearhead Champions League Basketball's 3x3 team at the FIBA World Tour opener in Utsunomiya, Japan next week, bringing the experience of an NBL championship at Perth Wildcats with him.
In: Misc — Tuesday, 4 Apr, 2023

THE Connecticut Huskies today won their fifth men's NCAA Division 1 national championship and their first since 2014, smacking away San Diego State University's best attempts 76-59 in Houston, Tristen Newton leading the way with a 19-point, 10-rebound double-double.
In: Misc — Monday, 3 Apr, 2023

LONG-TIME Australian basketball fans have felt an affinity for Louisiana State University. It was at LSU that Aussie Olympic star Eddie Palubinskas grew to prominence and also where Maree Bennie and Julie Gross dominated, all in the 70s. Now it has an NCAA champion and so do we in Melbourne guard Last-Tear Poa.
In: Misc — Sunday, 2 Apr, 2023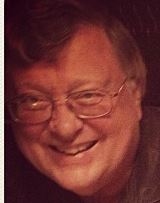 BOB'S QUICKIE: Our man in the US, Bob Craven has had some personal circumstances interrupt his excellent reporting of the NCAA men's and women's tournaments, but he still had time today to pen a few very quick notes to keep you uptodate for the women's and men's finals in the coming days.
In: Misc — Saturday, 1 Apr, 2023

FOR those who had only read or heard about Iowa's Caitlin Clark, watching her tear apart defending NCAA Division One Women's champion South Carolina (36-0) in today's Final Four semifinal 77-73 was a revelation. The Hawkeyes will meet Lousiana State University in the Final on Monday with Clark alone worthy of tuning in.
In: Misc — Thursday, 30 Mar, 2023


AUSTRALIA will have a player contesting the NCAA Division 1 Women's championship in Dallas, with Ballarat's Georgia Amoore pacing Virginia Tech and Melbourne's Last-Tear Poa a key rotation player for its Final Four semifinal opponent Lousiana State University.
In: NBA, Misc — Tuesday, 28 Mar, 2023
From BOB CRAVEN in Seattle:

GEORGIA Amoore is an Aussie from Ballarat and the PG for the Virginia Tech Hokies, a No.1 seed in this year's women's NCAA tournament, playing tonight against Ohio State U. in the Elite Eight for the right to go on to the Final Four this weekend.