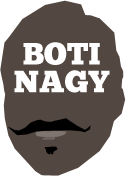 ---
Advertising opportunities available.
Please contact me.
---
36ers at NBL Final Four doorstep
Tweet
AN all-the-way 100-86 win tonight by Adelaide over nemesis Melbourne in front of a record attendance of 9,034 has brought the 36ers' record to 11-11 and to the door of the Final Four.
Sydney took care of Cairns earlier 92-83 but the Taipans are still third with a 12-10 mark, the Kings first on 15-6 and Perth, which shot Illawarra down 99-77, now on 14-8.
The Taipans started the round beating another playoff contender New Zealand but amid the many battles this round between teams vying for the post-season, Adelaide's win tonight was the most significant.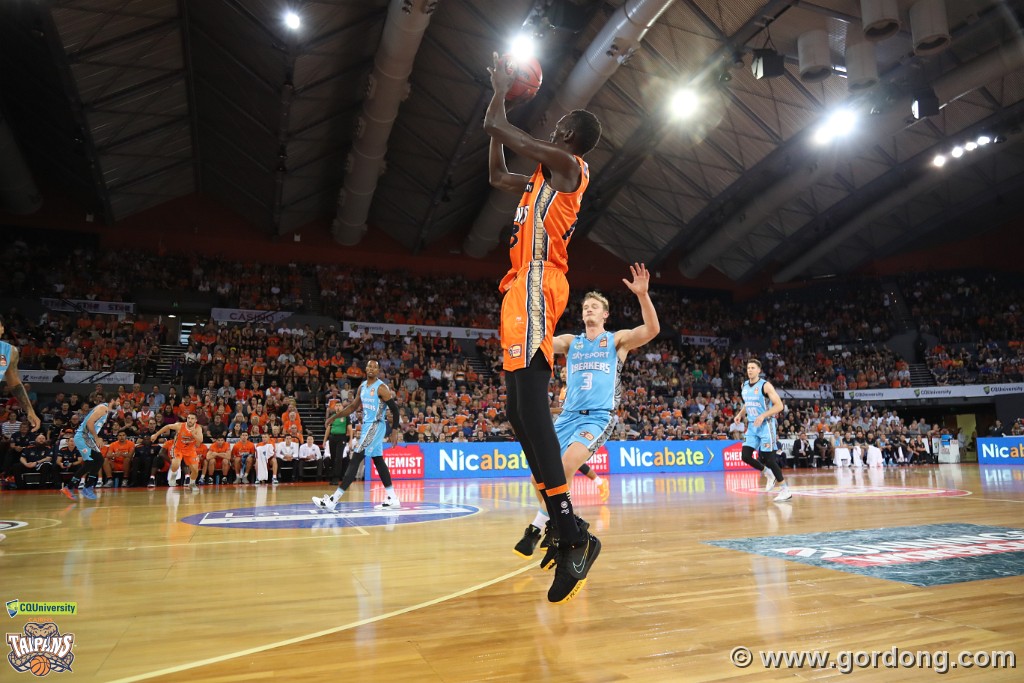 IN Adelaide, the 36ers finished the first quarter full of running, Jerome Randle (23 points at 52 percent) pulling their lead to 25-22 before United's Mitch McCarron trimmed the deficit to 24-25.
Anthony Drmic's 3-pointer was followed by a steal from Brendan Teys, who was fouled by Melo Trimble. Teys converted the free throws and the 36ers then beat the buzzer with a basket to Harry Froling for a 32-24 edge.
It was not reflective of the first quarter which saw several lead changes, Daniel Johnson (19 points at 58 percent, seven rebounds) aggressive and Obi Kyei igniting the 36ers with two steals and three boards.
Adelaide was just starting to pull clear as new Melbourne import Stanton Kidd collected his second foul in quick succession, ultimately leading to him playing a meagre 5:16 before copping his fourth foul.
Kidd was a non-factor and Trimble (5 points on 2-of-13 shooting, five assists, three turnovers in 31:08) had arguably his worst game since joining Melbourne, harassed by the Sixers defence and seemingly now confused by his role at United.
Eric Griffin opened the second quarter by sending the 36ers to a double-digit lead and Johnson's turnaround made it 36-24, an 11-0 run finally stopped by Shea Ili's 3-pointer.
Johnson's free throws at 7:58 meant Adelaide was ahead by 13 and it was actually a purple patch from Tohi Smith-Milner which returned the game to a contest.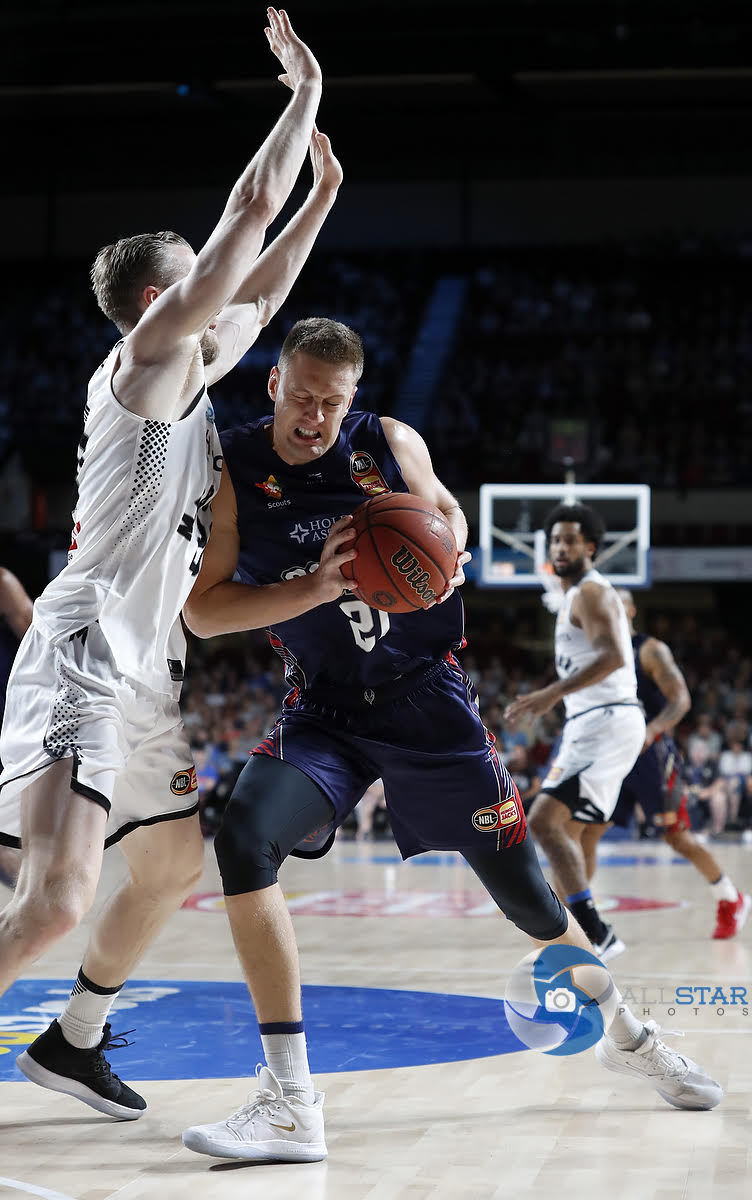 Chris Goulding (26 points, 6-of-11 threes), stuck a three to bring Melbourne to 40-47 before Smith-Milner's 3-pointer made it 43-47.
Drmic's drive took the 36ers back out to 49-43 but Smith-Milner lobbed a ball for Shawn Long to dunk, then with his second triple, cut the lead to 48-49.
Alex Pledger entered the game to be greeted with the Harry Froling foul - "welcome to the court, here's a foul for being big" - Griffin's free throws pulling Adelaide to 51-48, another Trimble turnover leading to a Randle fast-break basket and 53-48 lead.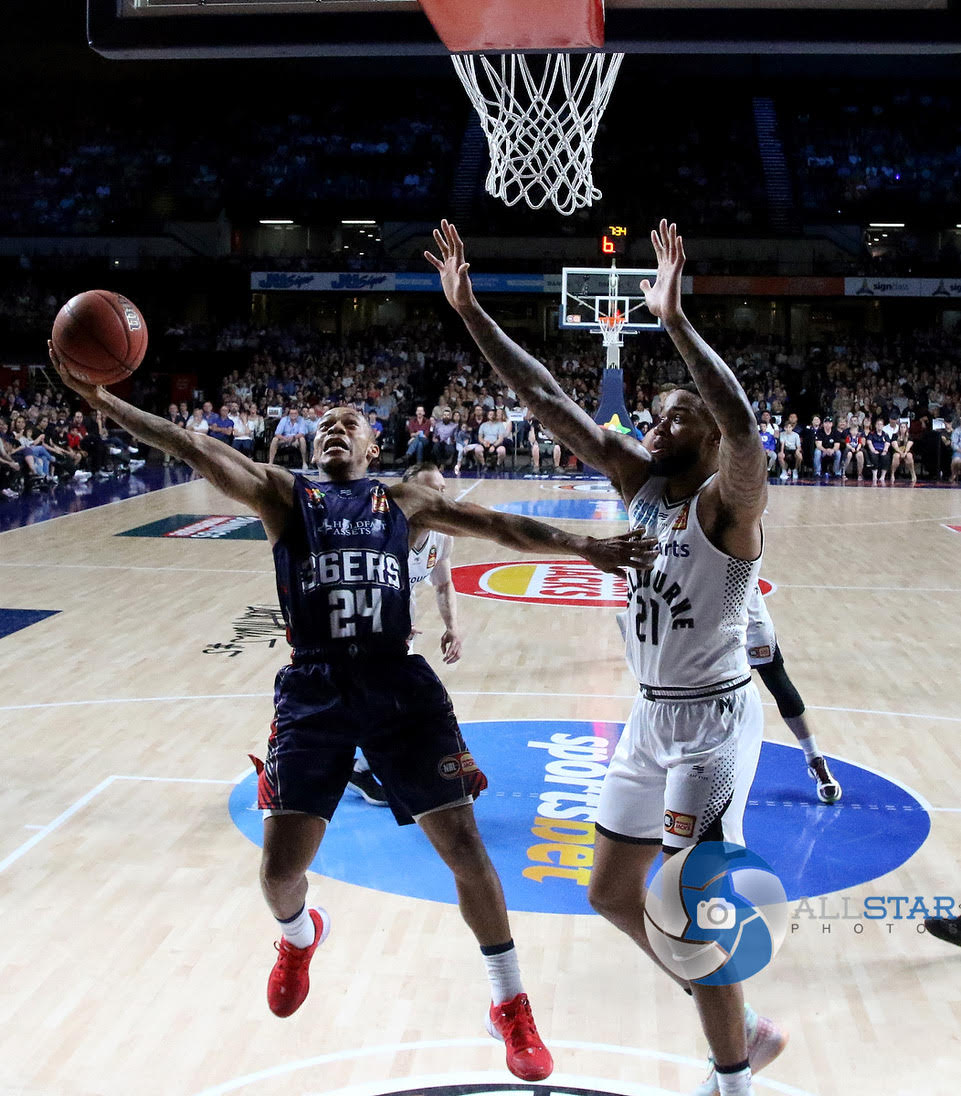 To halftime, Johnson led all scorers with 15, Randle with 12 and Melbourne guilty of a whopping 13 turnovers.
United did brilliantly to restrict both Johnson and Randle in the third while only losing the ball twice in the second half. Jo Lual Acuil was active on the boards and helped United to 59-63 before Froling's three again bought Adelaide breathing space.
Teys free throws made it 68-59 and when Griffin threw down a massive dunk, it was back to 70-59 and timeout Melbourne.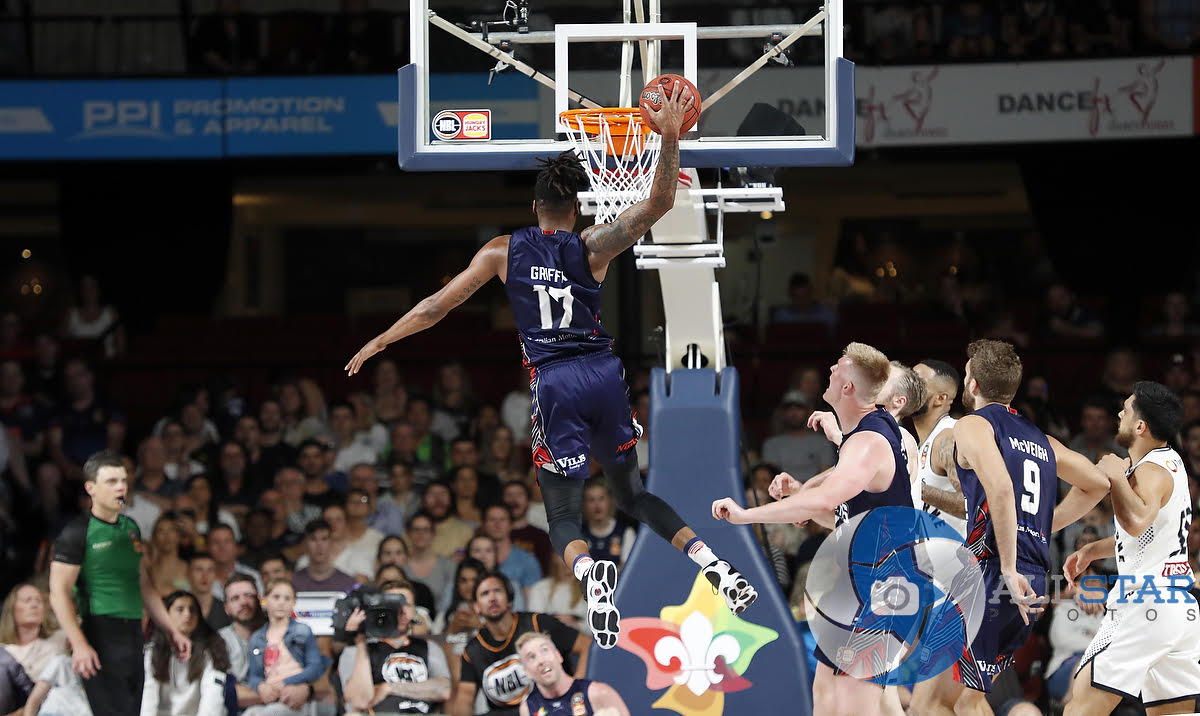 The 36ers' lead was back out to 13 with Jack McVeigh's 3-pointer in transition at 76-63 before Goulding finished off the quarter strongly to edge it back to 70-79.
Goulding led the United fight through the last quarter but Randle was at his finest, with a 10-point period ensuring the deficit remained daunting.
Down 82-92, Goulding went to the hoop but Griffin blocked the shot, then secured an offensive rebound (one of his four) and the ball swung to Johnson whose baseline set shot made it 94-82 and it was over.
A three by Teys made it impossible and free throws by Randle had the lead out to 17 before Sam McDaniel's consolation 3-pointer closed the scoring.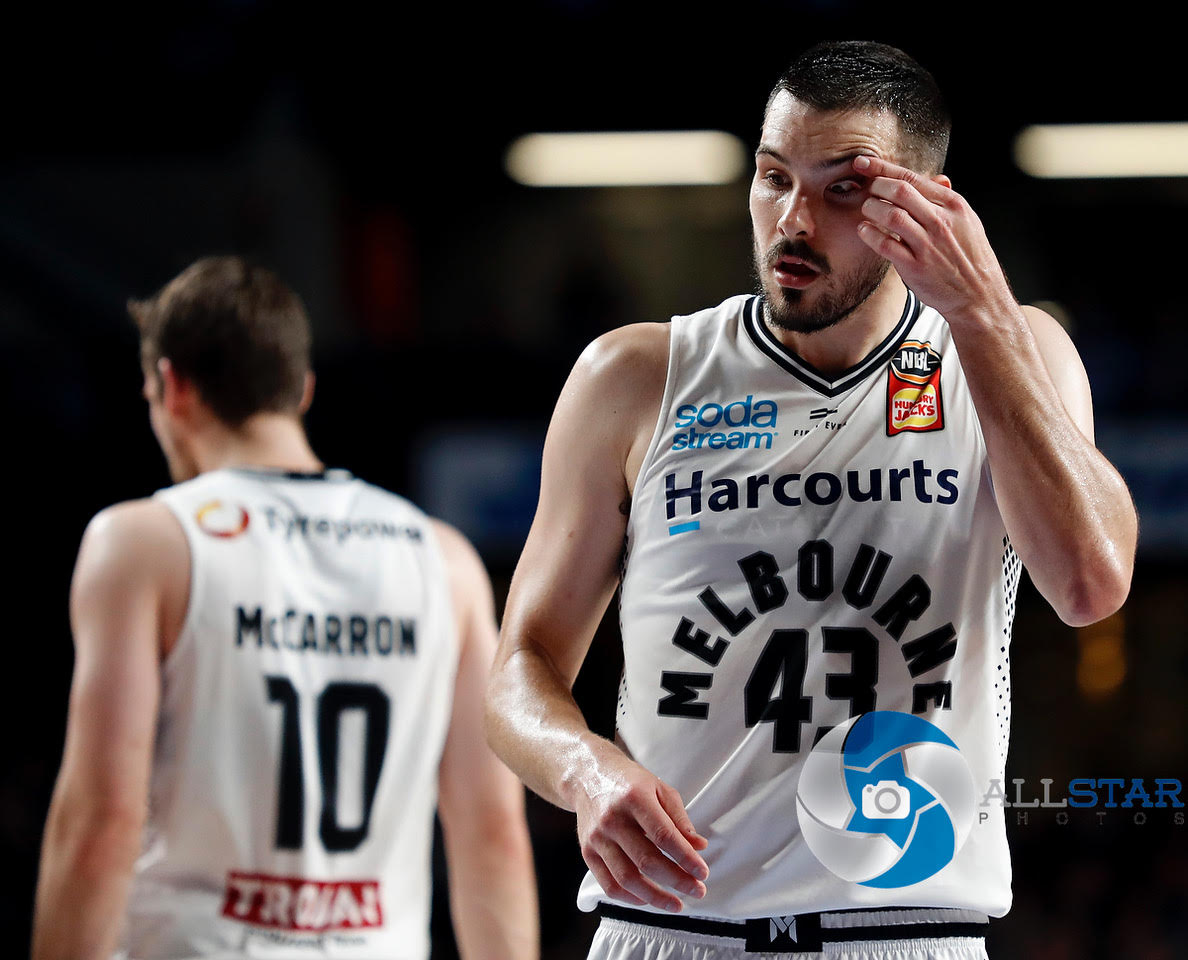 IN Cairns, the Taipans started strongly, then had to weather a Rob Loe-charged recovery by New Zealand before heading into the final quarter with scores locked at 64-64.
The Breakers were rolling in the last, pulling to a 78-71 lead as the Taipans' four-win streak looked in serious jeopardy.
But Scott Machado, equalling his NBL career-high of 29 points and ably supported by DJ Newbill and Cam Oliver, orchestrated a magnificent fightback which saw Cairns go 14-1 to the final siren.
The way Machado split the Breakers' defence had to be seen to be believed on one play, and his 3-point bank shot from way beyond the top of the key was magic.
There were turnovers and errors galore by both teams in the run to the siren and Loe was unlucky to cop an unsportsmanlike foul which allowed Machado to build Cairns' lead to 81-79.
Newbill then slotted two free throws and after a missed three by Scotty Hopson, Mirko Djeric was fouled and completed the final scoreline from the stripe.
With a highly unwanted 10 turnovers, Hopson went close to a quadruple-double, finishing on 18 points, seven rebounds and eight assists.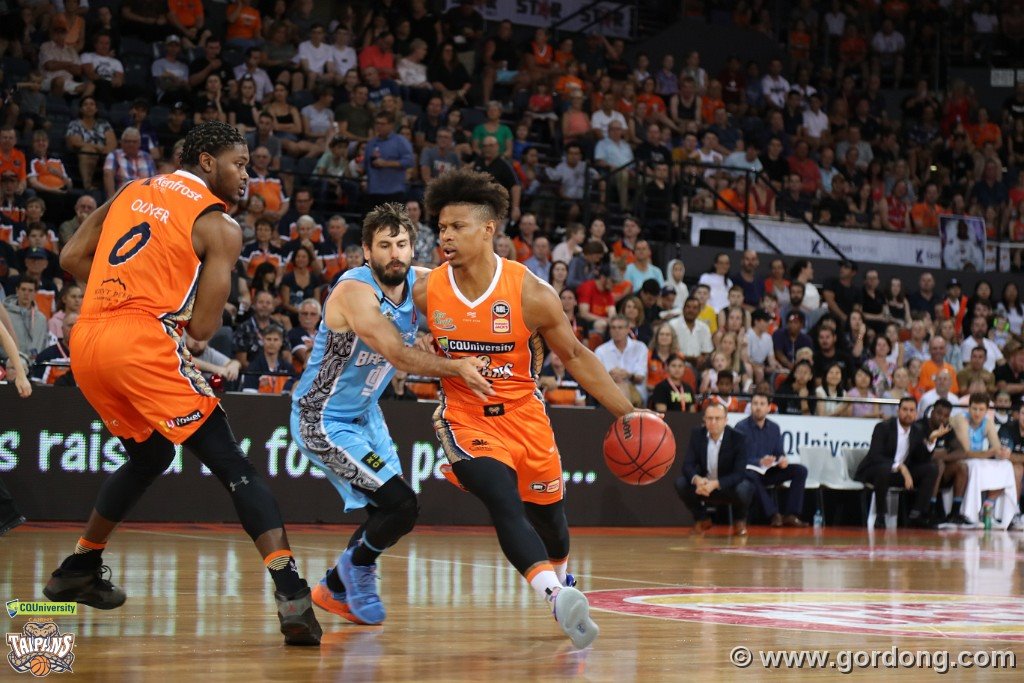 In Wollongong, Mitch Norton opened a 3-point barrage for a rejuvenated Perth team which weathered Illawarra's best in the first quarter, then had its way with the Hawks 99-77.
The Wildcats iced 17-of-35 threes, Bryce Cotton leading the rout with 7-of-13 triples, Norton a perfect 3-of-3 and Clint Steindl also with 3-of-5.
Nick Kay, Terrico White and Jesse Wagstaff also scored from beyond the arc and Miles Plumlee in his NBL debut, was used sparingly, but his presence in the paint already a factor.
Perth led by as many as 26 as Illawarra still wasted almost half a game's minutes on wayward import Darington Hobson, Todd Blanchfield following his 35-point game with a 26 and Sunday Dech also continuing to blossom.
In Sydney, the Kings turned back a fatiguing Cairns 92-83 with Daniel Kickert (18 points, 4-of-6 threes) leading the onslaught and Casper Ware (18 points) finding his shot.
Sydney's depth wore down the Taipans, the home team ahead by as many as 17 but Cairns showing its new backbone by battling this out to the finish.
The loss proved less expensive when United crashed in Adelaide.
CAIRNS TAIPANS 85 (Machado 29, Newbill 20, Oliver 14; Oliver 8 rebs; Machado 3 assts) d NEW ZEALAND BREAKERS 79 (Loe 24, Hopson 18, Abercrombie 16; Loe, Abercrombie, Hopson 7 rebs; Hopson 8 assts) at The Sssnakepit, Cairns Convention Centre. Crowd: 4,392
PERTH WILDCATS 99 (Cotton 23, White 17, Norton, Kay 14, Steindl 13; Kay 10 rebs; Cotton 6 assts) d ILLAWARRA HAWKS 77 (Blanchfield 26, Dech 15, Grida 11; Blanchfield 8 rebs; Naar, Glover 4 assts) at The Sandpit, WIN Entertainment Centre. Crowd: 2,532
SYDNEY KINGS 92 (Kickert, Ware 18, Tate 15, Newley, Bruce 13; Tate, Cooks, Bogut 8 rebs; Ware 4 assts) d CAIRNS TAIPANS 83 (Deng 18, Machado 16, Newbill 15, Djeric 14; Oliver 7 rebs; Newbill 7 assts) at The Kingdome, Qudos Bank Arena. Crowd: 10,857
ADELAIDE 36ERS 100 (Randle 23, Griffin 21, Johnson 19, Teys 11; Griffin 11 rebs; Drmic, Teys 4 assts) d MELBOURNE UNITED 86 (Goulding 26, Long 16, McCarron 10; Long 15 rebs; Trimble, McCarron 5 assts) at Adelaide Entertainment Centre. Crowd: 9,034