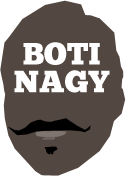 ---
Advertising opportunities available.
Please contact me.
---
Is DJ the man to lead 36ers?
Tweet
ADELAIDE last night still was putting the final touches on a 99-75 home preseason NBL win over Cairns when the talk turned to who might be the new on-court leader for the 36ers.
Brendan Teys inherited the role from Mitch Creek last season and the position again is vacant, Joey Wright's players to vote on their preferred captain.
Despite coming off the bench and at times playing a minimal on-court role, Teys made a fair fist of the job last season, no moment more poignant than his gracious speech after Adelaide had lost Game 5 of the Grand Final Series to Melbourne United.
There is no doubt he again should be in the running.
Nathan Sobey (below) also has put up his hand to say he would enjoy having a shot at the gig.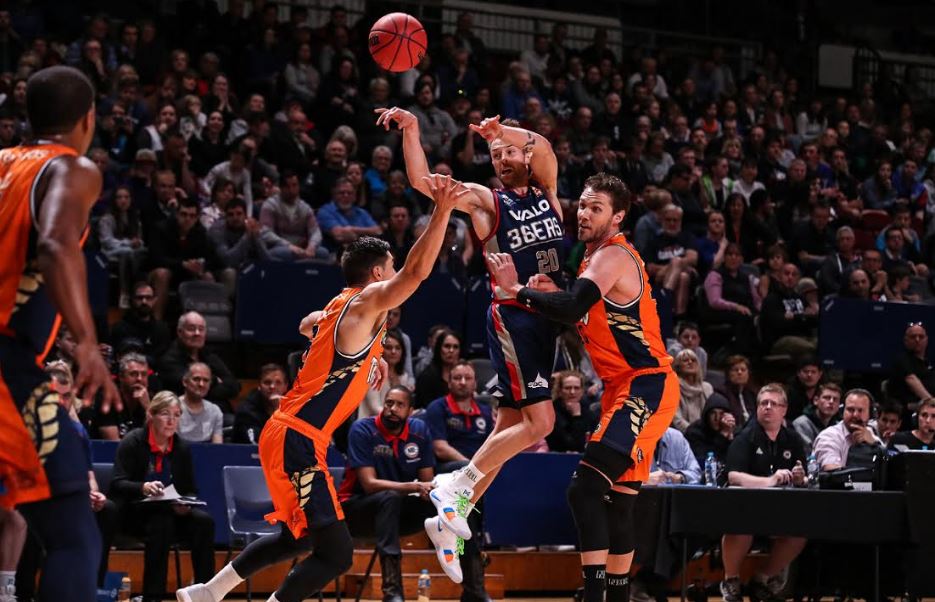 Ramone Moore, the NBL's Best Sixth Man last season, has the coolness, smarts and basketball IQ to do the job well.
And new playmaking import Adris DeLeon starts very much on the same page as Wright, who recruited him long ago at Gold Coast.
Obviously new faces such as Jacob Wiley (below), Harry Froling and Jack McVeigh aren't candidates and similarly, Anthony Drmic and Majok Deng are at that point in their careers where their focus needs to be on their game's elevation and consistency.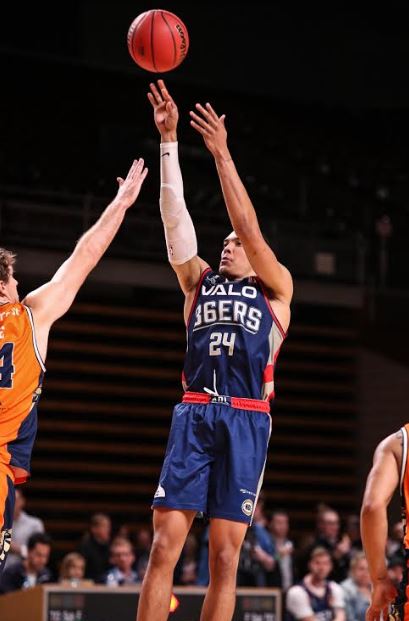 It's already becoming evident they're on that road, so why burden them with extra duties?
And that leaves us with DJ, and not by default, either.
Johnson's game has come along in massive leaps over the past season and a half. Always a multi-talented offensive threat, his attention to defence has seen the biggest change in him, along with doing a lot more of the little things required to help his team win.
Never the most verbose character and maybe even on the shy side, his communication skills have improved dramatically and while still rarely overtly emotional, he showed signs of jubilation last season which were fun to observe.
His long overdue elevation to the Australian team and excellent performance in both his Boomers hitouts - look how Drmic and Sobey also have evolved since wearing the green-and-gold - and the fact he remains the longest-serving player in Adelaide's team, strongly point to him as captaincy material.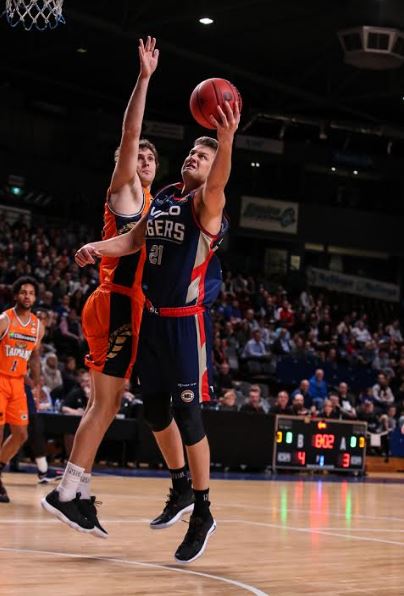 Last night at Titanium Security Arena against Cairns he played just 14:52 but was 5-of-6 from the floor for 11 points and had three assists.
He is heading for another great season and will have so much frontcourt help from Wiley, a super high-energy jumping-jack who combines the energy and athleticism of Creek with the height, boards and smarts of Josh Childress.
The 36ers landed themselves a gem in Wiley, whose main focus - like that of all the best 36ers imports over the years, be it Darnell Mee, Kevin Brooks, Willie Farley or Mark Davis - is to win.
Sobey, Moore and De Leon can run this team efficiently and Drmic (below) and Majok will have breakout years.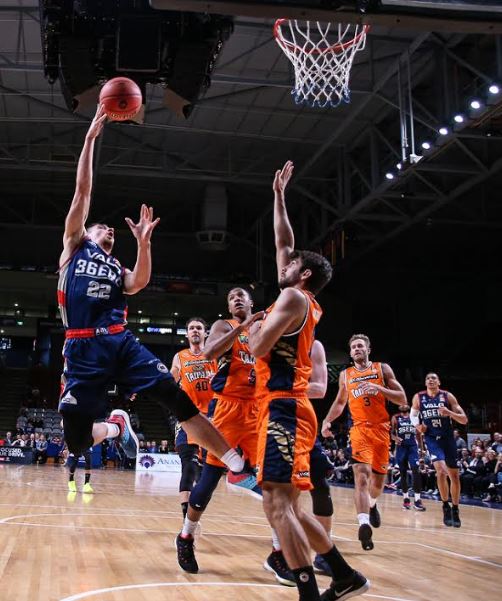 Both threw down mesmerising dunks on the Taipans, who took no chances with centre powerhouse Nate Jawai and left him anchored to the bench.
The Orangemen also still have Lucas Walker and Dexter Kernich-Drew to return from injury so no-one should be crying too many tears for them.
Adelaide increased its buffer in every quarter, even after Wright inserted his development players late in the contest in front of a very tidy crowd for the 36ers' 2018-19 season launch.
ADELAIDE 36ERS 99 (Drmic 16, Wiley 13, Johnson, Deng, Sobey 11, McVeigh, Froling 10; Froling 10 rebs; Moore 5 assts) d CAIRNS TAIPANS 75 (Loe, Trimble 16, Hall, Newbill 13; Newbill 7 rebs; Hall, Trimble 3 assts) at The Fortress, TS Arena.