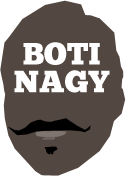 ---
Advertising opportunities available.
Please contact me.
---
36ers won't be adrift with Adris
Tweet
THE Adelaide 36ers shortly should confirm former NBL All Star Game starter and high quality American playmaker Adris DeLeon as the final piece of their 2018-19 roster.
Although trained and developed as a star in the US where he attended the same Eastern Washington University as new 36ers import Jacob Wiley, DeLeon, 34 and 180cm, mostly has been playing in his home country, the Dominican Republic, since finishing a two-year stint as an NBL import in 2013.
DeLeon initially was recruited to play in Australia for the 2011-12 season by 36ers coach Joey Wright when he held the reins of the Gold Coast Blaze.
When the Blaze were forced out of the NBL, DeLeon was recruited by the Hawks and in Wollongong, he became the club's historic first ever winner of the NBL's Best Sixth Man award.
At Gold Coast, DeLeon averaged 16.6 points, 4.3 rebounds, 3.2 assists and 1.6 steals and was named in the All-NBL Third Team.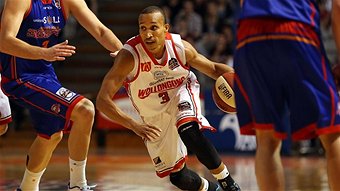 At the Hawks, the playmaker known as "2Hard2Guard" averaged 16.4 points, 3.6 rebounds, 3.1 assists, 1.3 steals, and was a starter in the NBL's All Star Game that season, played at Adelaide's home venue, Titanium Security Arena.
While speculation about DeLeon's return to the NBL after five years has been rampant, so too the concerns he may be the "second coming of Ebi Ere."
Ere previously was a star import in the NBL for Wright at Brisbane but in 2015-16 with Adelaide, at 34, he struggled all season, only showing glimpses of his past championship form.
The difference though is DeLeon will not be arriving overweight and out of shape, then missing the preseason Blitz - issues which dogged Ere's ill-fated NBL return.
As a quicksilver playmaker, he has drawn comparisons to former 36ers star import Jerome Randle, although the Sydney Kings` point guard is a league MVP and DeLeon never quite reached those heights.
Former 36ers captain Adam Gibson, who played alongside DeLeon at Gold Coast, took to Twitter to voice his delight with: "What a pick up .. @2hard2guard10 is going to be a handful and an even better team mate"
Hall of Fame-bound power forward Mark Worthington, who also played with DeLeon at the Blaze, said he was the piece Adelaide's lineup needed.
"He's going to really help Joey's team," Worthington said.
Worthington also is going to help Wright's team, with the Sixers' coach enlisting his services to do some specialist work with some of Adelaide's bigs, such as Harry Froling.
DeLeon will join Commonwealth Games Gold Medallist Nathan Sobey, returning import and fellow NBL Sixth Man of the Year award winner Ramone Moore, and backup point guard Adam Doyle in the 36ers' backcourt.
Jacob Wiley, Anthony Drmic and Brendan Teys will share swingman roles, with Daniel Johnson, Majok Deng, Harry Froling and Jack McVeigh sharing the frontcourt duties.
Like the past two seasons where the 36ers were not expected to feature prominently, Adelaide is sure to be overlooked in preseason calculations but if Wright again can weave his sideline magic, they should surprise, as usual.