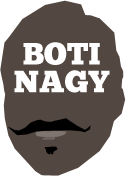 ---
Advertising opportunities available.
Please contact me.
---
A good Friday to reflect and look ahead
Tweet
WE certainly are heading in some interesting directions ahead of the 2014-15 NBL season.
The advent of the "marquee player rule" – which should make intensive salary cap policing an essential building block to me, rather than the continuation of some computer-formula generated Player Points System – and the excitement of the NBL's Summer Pro League In Las Vegas have the NBL community buzzing.
So too the very strong likelihood of that second Melbourne team in 2015-16 – South East Melbourne Magic or South Dragons might be a good name for it – and a state-representing Tasmanian team hitting the hardwood.
Those are the two most advanced bids, which makes it somewhat troubling Brisbane Bullets still haven't fully got their act together.
Last week, as Basketball Australia watched over and tacitly sanctioned the demise of the WNBL's Logan Thunder, just as it presided over the demise of the NBL's Gold Coast Blaze – maybe even nudged that one along – it again became a matter of grave urgency to have an elite national basketball presence in south-east Queensland.
The NBL has to be in Brisbane.
It is an ongoing tragedy that it isn't and hasn't been for so long now.
But in the end, it falls on Brisbane and basketball there to make it happen.
Even a potential Bullets club driven by the legendary Leroy Loggins cannot get airborne unless there is some business community interest.
The summer league venture should open a lot of doors for the NBL and give coaches a look at the talent available to rock 2014-15 and beyond.
It will be played in Las Vegas from July 13-16 "on the doorstep" of the NBA Summer League, held annually on the UNLV campus.
All eight NBL clubs are sending a minimum of two players and coaching staff to be integrated into teams of draft hopefuls looking to catch the eye of global talent scouts.
Coaches will see how potential imports perform in game situations, alongside their NBL personnel.
"We want to get our better players there," NBL chief executive Fraser Neill said.
"This is about more than just games though. This is about further enhancing our relationship with the NBA. We will be part of the business hub of the global basketball community. This is an opportunity to take the NBL to the world."
Past and present NBL stars such as Brad Newley, Patty Mills, Chris Goulding, AJ Ogilvy and Joe Ingles have played in the NBA Summer League.
Unquestionably a great initiative, the NBL Summer League will ensure excellent publicity for the league during what generally is a quiet off-season more focused on our Boomers and Opals teams.
YEAH, NO KIDDING
CANNOT let the NBL Grand Final Series fade into memory without quoting you back my favorite commentary moments from the erstwhile teams behind the mikes.
But because there were so many moments of pure entertainment, I will try to contain myself to my personal faves from each match.
Game One in Perth: A breathless sideline reporter Tony Ronaldson informs us in the second quarter that coach Joey Wright has said this to his 36ers: "He wants them to go down dying."
Now I'm not sure if Ronaldson meant: "He wants them to go down fighting" or "This is do-or-die" but going down dying is an interesting message.
Game Two in Adelaide: Steve Carfino, late in the game as Rhys Carter lines up for two free throws with the match essentially won, informs us Carter has been playing in Finland.
That's probably news to most, not the least of which Carter.
But then Sweden, Finland, Iceland - it's all the same anyway, right?
(Or maybe that was Steve once again "going down dying")?
Game Three in Perth: Mercifully it is over but Steve is throwing out another tongue/brain twister in complimenting the 36ers in his nationally-televised post-game address.
"You have done your club, your city and your fans in Adelaide a tremendous job and support from your city."
Yeah. Steve getting sentimental only emphasises the last two syllables. Maybe he should have tried it again in English?
OK. I can't let this one go, much as I planned to.
While congratulating Jermaine Beal for clinching the Larry Sengstock Medal as championship MVP, Steve said: "Congratulations to Jermaine Beal, just beating out Greg Hire for the most valuable player."
Um, maybe in Steve's mind.
Beal polled 18 votes, James Ennis 12, Gary Ervin 11, Shawn Redhage 9, Adam Gibson 7, Damian Martin 6, Anthony Petrie 4 … I could keep going but you get the point.
CONGRATULATIONS
TO retiring Melbourne Tigers captain Tommy Greer on an excellent career.
The Tigers stalwart has announced he will not be continuing in a playing capacity which is a blow for the NBL.
(The NBL awards dinner this year was a fairly ordinary affair. Video highlights and some sort of package sending off Russell Hinder and maybe CJ Bruton would not have gone astray.)
That said, Greer is a big loss for Melbourne, as much off the court as on.
He has been a great club man and an inspiration for many and over a long period.
IN CASE YOU WERE WONDERING
EVEN though Rob Beveridge coached West Sydney/Sydney Spirit, he has ruled out any thought of coaching the Sydney Kings.
The man who took Perth to its previous championship in 2010 could have stayed on there but is focused on international opportunities.
That hasn't changed with the Kings having a vacancy.
Word around the traps is that assistant coach Damian Cotter seems "most likely" to succeed Shane Heal.
Fair enough, though when I look at Adelaide trying two rookie coaches in succession – Scott Ninnis and Marty Clarke – and seeing how that worked out before the 36ers struck gold with Joey Wright this season, I might tend to lean toward someone such as Al Westover.