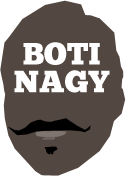 ---
Advertising opportunities available.
Please contact me.
---
All-Aussies clinch China series
Tweet
THE NBL's All-Australian team last night beat the odds and Team China 58-55 to take an unassailable 2-0 lead in their three-game series which concludes tomorrow in Beijing.
Having won the series opener 64-52 in Jiyuan on Friday, the Aussies jumped to a 7-0 start, holding China to a four-point first period. (Suspect even Aaron Fearne found that somewhat low-scoring.)
While some of that was testament to the All-Australian defence, China shot abysmally and a blow-out appeared the likely outcome as it slipped 8-23 behind before a brief recovery.
Alex Loughton knocked down a free throw to nudge the All-Aussies to a 24-16 lead, 25.3 seconds out from halftime, coach Andrej Lemanis subbing in Craig Moller for the last defensive stand.
It was a masterstroke. While China missed from range – no rarity in the first half - Fang Shuo managed to strip Jason Cadee on the Aussies' final foray forward.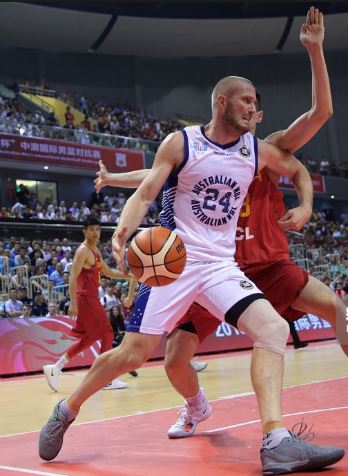 Off for a clear layup, Fang was run down by Moller who rejected his shot in one of the most memorable plays of the series so far.
It sent the Aussies into the half on a high but apparently riled China.
Big-man Wang Zhelin steadily became a key(way) factor and Australia's failure to fully capitalise on China's errant first-half shooting threatened to bite it on the backside.
With the crowd finding full voice, China pinched the lead 31-30 and had its buffer out as far as four when Zhao Tailong stuck an overdue 3-pointer.
Trailing at the last break despite some outstanding general play by Jesse Wagstaff (right, courtesy of GETTY IMAGES) on top of offensive aggression from Brad Newley, it came down to big buckets from Chris Goulding and Cam Gliddon to gather back the win.
Unquestionably, the presence of Aussie referee Vaughan Mayberry in the officiating trio was substantial, with a couple of big calls – all correct – made, that otherwise would have been looked off by his local counterparts.
Game 3 is in Beijing tomorrow evening.
GAME 1: NBL ALL-AUSTRALIANS 64 (Daniel Kickert 16, Chris Goulding 14, Brad Newley 10, Jason Cadee 10) d TEAM CHINA 52 (Wang Zhelin 18, Fang Shuo 12).
GAME 2: NBL ALL-AUSTRALIANS 58 (Chris Goulding 16, Daniel Kickert 11, Brad Newley 8) d TEAM CHINA 55 (Wang Zhelin 20, Zhao Tailong 15, Liu Zhixuan 8).