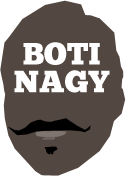 ---
Advertising opportunities available.
Please contact me.
---
And the Oscar goes to - Russell
Tweet
HE did it – and how. Russell Westbrook today broke the NBA triple-double record of 41 for a season, set by Cincinnati Royals' Oscar Robertson in 1961-62.
And wow, he certainly did it in style, scoring the last 15 points for Oklahoma City Thunder, including a 12-metre dagger at the bell to seal a 106-105 win over the Nuggets in Denver.
That left Westbrook with a stats line of 50 points, 16 rebounds, 10 assists and while yes, he had help from teammates along the 42 triple doubles journey – remember, Robertson never was chasing a record, he was setting one on merit alone – as an achievement it is monumental.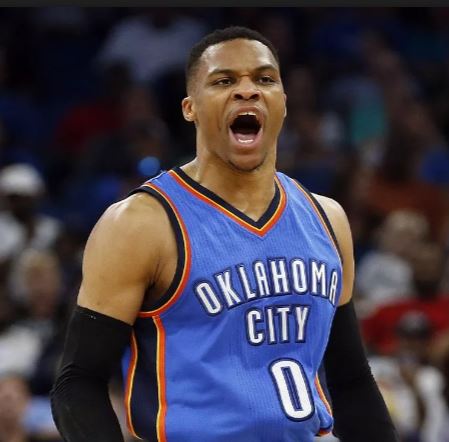 The Denver crowd gave Westbrook a standing ovation after he broke The Big O's record with his 10th assist, 4:17 left in the contest.
Those same fans stood in stunned silence after Westbrook scored his team's final 15 points, including the game-winner after Steven Adams took the inbounds pass from Kyle Single with 2.9 seconds left and dished it to him.
"It was a good defence," lamented Nuggets guard Gary Harris. "He's had a hell of a season.
"I think he might have just locked up the MVP with that one right there."
Westbrook says his buzzer-beater wasn't a low-percentage fling.
"I practice that shot everyday pre-game," he said. Same spot, and, he added, usually same result.
"So, I definitely feel confident in shooting that shot."
Westbrook's three career 50-point triple-doubles all came this season and are the most by any player in NBA history.
That's pretty phenomenal as there's been some great, versatile players since the NBA first tipped off.
Westbrook's biggest basket, of course, was his last.
"Pure adrenalin, emotions running high, game-winning shot, it is something you dream about as a little kid to be able to do that on the road, especially from that distance," Westbrook said.
"It is something you definitely will never forget."
Westbrook scored the game's final eight points overall as Denver's shooters went cold at a time one more bucket would have clinched it.
"I give him credit, he is a hell of a player and an MVP candidate," Nuggets coach Michael Malone said.
As fierce a competitor as there is in the game today, Westbrook's feats are incredible.
While he now takes the record off the Big O, no-one should diminish Robertson's 55-year hold on the top mark.
Very few would comprehend what Robertson had to go through in his era, often travelling separately from the Royals due to segregation, eating separately and with a room apart from his teammates.
Thank Naismith that era is done and dusted.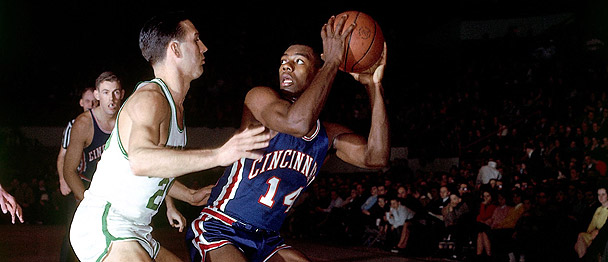 Bob Craven, who some 50 years ago was one of the very first American imports to play in Australia, reflected on Robertson, given there aren't too many genuine authorities on what was then and what is now.
"At 6-5 (196cm) and with exceptionally long arms (he could stand straight and almost touch his fingertips to the top of his kneecaps) he was taller and longer than any other guard when he came into the league.
"He took advantage of that and didn't just stay out front, he took folks in deep and went around or over them to score or rebound. I watched him more than once beat his man and challenge Russell and Chamberlain just until they came out on him and tried to block his shot.
"He'd stop just in time and stretch out and shoot a fall away jumper over the top of them.
"Tremendous control of the ball, too, as those long arms meant that when dribbling, the ball usually only bounced 12" or so, which gave him amazing ball control. Size and length also helped him on defence, too."
Westbrook may be the modern-day Oscar, their careers now forever linked, their experiences and journeys to the pinnacle quite different.
Viva le difference!