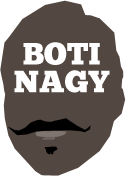 ---
Advertising opportunities available.
Please contact me.
---
Around the AllStars
Tweet
WHAT does the future hold for Bubbles, Chris Goulding?
His MVP performance in the NBL All Star Game at Adelaide Arena on Saturday showcased his full range of offensive skills, from three-point bombing to dunks to slick assists.
He has remained an enigmatic player across five years in the NBL, with some prepared to write him off as a long-term prospect because of his inconsistency.
Melbourne Tigers coach Chris Anstey had no doubts about him and went after him aggressively when Gold Coast tragically folded.
Gold Coast Blaze mentor Joey Wright has high praise for him.
And newly inducted Hall of Famer Ken Cole is a true believer as well, likening him to a young Mike McKay, albeit with a more athletic upside.
Cole coached Goulding at the High Stakes Hoops tournament in Adelaide a few years back and he played some of his best basketball.
He had Oscar Forman, Luke Schenscher, Brett Maher, Willie Farley and Jeremiah Trueman in that side too but Goulding had the stand-out week and left few who watched him in any doubt he had the makings of a star.
But having the makings and actually making it are still a distance apart, Chris taking a giant stride in elite company on Saturday.
Maybe he just loves the venue?
THE concert and other activities surrounding the All Star Game at the Arena on Saturday also showed off the venue's versatility.
Reece Mastin - not Rhys Martin as Hall of Fame dinner host Brett Maher suggested the previous evening - did his thing and the Three-Point Shootout, Slam Dunk Contest, All Star player intros and even the halftime Celebrity/Legends match all added to a value-packed day.
Were there flaws? Sure.
Any celebrity game that can bring together Crows coach Brenton Sanderson, rugby legends Loti Toquiri and Wendell Sailor, radio personality Graham Cornes, Masterchef's Callum Hann, with Al Green, Cal Bruton, Darryl McDonald, Mark Davis and Andrew Gaze is an event which should have enjoyed a far bigger publicity push.
D-Mac still has hops too, throwing down two dunks! And Loti Toquiri showed a few NBL pros how to shoot free throws, nailing 2-of-2.
THE crowd may only have been a paltry 4,523 but it was loud and appreciative.
The call the NBL had to make was does it schedule a night event and draw a much greater attendance - Saturday arvo, warm day, last Saturday before Christmas etc - or go for the midday starting time to accommodate "live" TV on TEN.
You know it chose pragmatisim over taking a punt and perhaps showing the ENTIRE event live on NBL.TV and thereby giving its own product a major boost.
But Sunday afternoon might have worked better crowd-wise, if live TV was so vital.
NO truth to scurrilous rumors Sixers coach Marty Clarke sent a message to South Stars coach Andrej Lemanis to remind him Stevie Weigh and Jason Cadee have to start in any NBL game at Adelaide Arena.
Or that Tom Daly had his nose out of joint when Jamar Wilson was a late addition for Corin Henry...
GREAT to see Bennie Lewis, who really wanted to be a contestant in the Slam Dunk, not only got in but won it.
It remains a shame he was added because Mitch Creek (ruptured Achilles) had to withdraw but Lewis came through under pressure.
My favorite dunk though was Lance Hurdle living up to his name and hurdling a youngster to throw it down. Lance told me post-game he had met the boy in Rundle Mall the previous day and when he said he was coming to the All Star Game, Lance invited him to participate. So that's how it happened.
Nice touch slipping a Zac Delaney Hawks uniform on him too.
That and Lucas Walker donning Brett Rainbow's vintage #23 uniform from the Tigers just added nice touches.
LOVED that Seth Scott, Shawn Redhage and Adam Gibson treated the game seriously.
Scott blocked a couple of shots - his foul on an early swat of Adris Deleon was a grave injustice - and he threw down a vicious slam 10 seconds later.
Redhage was trapping, hustling and his drive-and-dunk shortly after subbing in was a head-turner.
Gibbo is just Gibbo - tough as teak and undoubtedly the best thing to happen for the Adelaide 36ers since Brett Maher retired.
SPEAKING of the 36ers, they have signed a new import, a 23-year-old guard who should be perfect for Marty Clarke's system.
Scott Christopherson played NCAA Division I at Iowa State and follows Craig Winder, Troy DeVries, Eddie Shannon, Ron Howard, John Williamson, Chris Warren, Diamon Simpson and CJ Massingale as the ninth American to join the club in just two seasons and 12 games.
Christopherson has just had a gig with Tsmoki-Minsk in the Belarus League.
According to the Sixers' release: "Head Coach Marty Clarke said that Christopherson had a great shot, with him hitting the second highest percentage in 3-pointers in Big 12 Conference history at 44.3%."
Of course, it's not always clear what Marty says and what Marty means.
MC: "He is a great shooter and has high basketball IQ, he has the ability to put the ball to the floor and create good opportunities for the team."
Interpretation? Hopefully he will shoot better than CJ and I'm also hoping coming from Iowa he'll be able to pick up my exceptional system faster than some.
MC: "Scott is a tough defender and lives in the gym, constantly trying to improve his game."
Interpretation? He's my kind of guy. At least, for now.
Christopherson said: "This is a blessing for me and I am very excited to meet the coaches, players, and front office personnel."
Hmm. Sounds like a fine young chap. Let's hope he can play better than his eight predecessors.

REVIEWS
Capitals v Fire (W)
TOWNSVILLE got its road trip off to a good start by escaping Canberra 68-62.
Down 10 at halftime, the Fire looked in deep doggy-doo but Micaela Cocks, Kayla Standish and Jess Adair shot them out of trouble.
Canberra went down fighting, Brigitte Ardossi leading the way with 12 & 8.
Spirit v Thunder (W)
BENDIGO handed Logan a 30-point a$$-whupping, its 27-15 first quarter setting up what was to come.
Six Bendigans were in double digits for scoring, led by Kristi's 19, Kesley Griffin with 18, Chantella Perera back with some touch for 15, Renae Camino 13, Maddie Garrick 12, Gab Richards 11.
Logan competed in the middle two quarters but a 26-13 final period made this a 98-68 stocking full of coal for the Thunder.
Lightning v Boomers (W)
IF you knew Suzy, like I know Suzy (I think the old song starts something like that), then you'd know she wasn't going to let Bulleen get out of town with a "W".
An almost routine 22 & 11 game later, she had steered Adelaide to a 69-59 win after over-turning an eight point halftime deficit with a 25-5 third quarter.
Yes, even in Cairns they are finding a mere five tough to swallow.
South v North (M)
SOUTH won the NBL's All Star Game 134-114, it won the Three-Point Shootout (Stevie Weigh) and the Slam Dunk Contest (Bennie Lewis).
It threw down more dunks, hit more threes (16 to 14), rejected more shots (5 to 1) and had more assists (37-33), rebounds (49-41), better shooting percentage (57-49) and less turnovers.
It was a sweep, pure and simple.
Flames v Fire (W)
SYDNEY is a longshot, as are Canberra and Logan, to be busy after the regular season closes, unless, of course, they are on a busy recruiting drive. And that can never be ruled out.
But this 86-71 win over Townsville was some of Sydney's best work of the season.
The Flames' 31-11 second quarter was up there with its best, April Sykes' 22 points at 53 per cent, Alicia Poto sticking 4-of-5 threes and Katie-Rae Ebzery a terror as Sydney shot at 52% from the floor, from the three and 92% from the stripe.
Townsville was 1-of-10 from long range and smashed on the boards.
Boomers v Thunder (W)
ARE you kidding me?
Did someone promise Logan import Laurie Koehn a Bertocchi Christmas ham because her 24 points sealed this, especially her two from the stripe with 11 seconds left.
It left Bulleen needing a three for overtime and Kerryn Harrington's didn't drop.
It was a shame for Alice Kunek, whose 30 points were a career high for the Boomers and came on 11-of-16 shooting.
Emma Langford also was back to her best with 24 points and 10 boards for Logan.
Waves v Lightning (W)
WHAT do you get when your captain Jo Hill has a broken thumb, your superstar Suzy Batkovic has an injured neck and your playmaker and dual-Olympian Angela Marino has an ankle injury.
You get three key Adelaide players out - not "rested" as at least one erroneous summary has reported (fortunately only on the official league website!!!) - and only a 77-64 win over West Coast.
Five players stepped up to score in double figures, Nadeen Payne and Amy Lewis leading with 17 each and Lewis also grabbing nine boards and dishing six assists.
Jenni Screen had 13 boards with 10 points as Adelaide went into the Christmas-New Year recess on a five-game winning streak.
BEEF of the WEEK
A COUPLE of moments in the Three-Point Shootout were a tad disturbing.
One was Channel 10 moving its massive boom while Cairns' Clint Steindl was shooting his first set of triples and actually rejecting one of his shots!
Say what?
Would that have put him off a fraction, given it was in his first sequence of five shots?
So he finishes with 14, the same as Ben Madgen and Stephen Weigh would.
Should he have been given another shot, or another set?
Well I know there are time constraints and it was TEN, not the NBL which stuffed him up, but to ignore the incident entirely was just poor all around.
So now all five shooters are done, Peter Crawford is through to the Final with 18, Oscar Forman is out with 13 but three players are on 14 so who will he shoot against? Um. No. Wait. Local favorite Stevie Weigh has had his shots checked again and he now has his tally amended to 15 points!
In the words of the famous Miz: Really?
Really?
The Big Winners/Losers
THE NBL was the big winner this week for successfully staging an All Star Game event that the crowd truly enjoyed, even if purists did not.
Purists will never enjoy an All Star Game but when the kids are going "Wow, look at that" you have achieved the game's real intent.
SYDNEY again was the WNBL's winner, edging closer to that top four and Bulleen the round's big loser, down to Adelaide in Adelaide, then at home to Logan. Who knew the hams would be such a huge distraction?
PS
ADELAIDE 36ers icon Brett Maher, who before the NBL season tipped-off said the 2012-13 line-up was the best Adelaide team since the 1998-99 champion, has amended that again to the 1985 Sturt Under-18 boys Melbourne Classic winners.