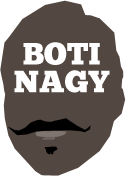 ---
Advertising opportunities available.
Please contact me.
---
Around the NBL traps
Tweet
WHAT'S been happening? While many have fallen under the euphoric spell of the Commonwealth Games, life continues in and around the NBL, the big news that league executive director Larry Kestelman is selling his clubs Melbourne United and Brisbane Bullets.
Any fair-minded person knows it is the very definition of "conflict of interest" to own a team and also the comp in which it plays, but we also all agree without Larry's intervention – and that most definitely involved putting his money where his mouth is – the NBL today would not exist in anything resembling its current form.
Like many, I've suspected Lazza, who started investing his own money into Melbourne Tigers yonks ago and then continued on with the United concept, really was just hanging in as a club owner to secure that one elusive championship.
I think we can understand that, too.
That box ticked with United's 3-2 championship success over Adelaide 36ers, suddenly The Financial Review is reporting Kestelman's "first order of business is to sell the majority of his Melbourne United team."
Coincidence that this should happen now that the coveted championship he invested in for so long has finally become reality?
No.
The FR story says: "United's triumph, Kestelman believes, makes it the right time for him to relinquish majority control and step down from the team he purchased six years ago when it was then known as the Melbourne Tigers. It will also help head off some whispers regarding a conflict of interest of an individual owning the league as well as its best team."
They've never been whispers.
In the case of his ownership of Brisbane Bullets, that again was a league-driven investment because the NBL desperately needed a presence back in the Queensland capital.
Selling the Bullets to Brisbane business interests always has been on the agenda but let's be honest, it was his business sense which dictated he revive Brisbane, as opposed to his heart being in the Melbourne program.
Whatever, it's all good and hopefully the sales eventuate allowing us all to fully appreciate just how much he has done for our NBL, without that annoying asterisk.
* * *
NO, Mitch McCarron won't be in the NBL next season, the Cairns Taipans free agent and Boomers star opting to continue his career in Europe in 2018-19.
Pretty sure if he had stayed in the NBL, it would have been in Queensland … but not in Orange County.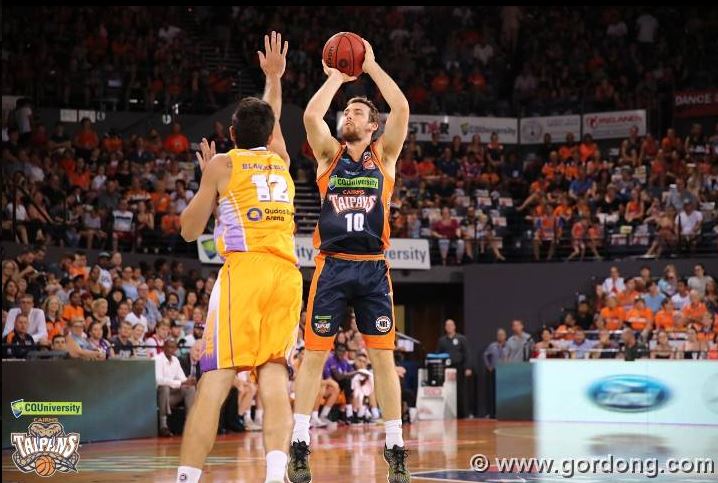 Taipans teammate Cam Gliddon also has informed the club he is headed south and while many have him actually heading west, the strong tip is he will stop short of crossing the Queensland border.
After all, as Travis Trice, Shaun Bruce, Mitch Young and Torrey Craig can tell you, the Bullets mainly recruit from Cairns.
With former Taipans coach Aaron Fearne now available, surely Brisbane has him earmarked as its chief scout and recruiter?
And much as many would love to see him holding the reins of his nemesis club across the Tasman, Fearney believes the Breakers – having made Paul Henare an offer he could refuse - are going in a different direction. (Maybe "east" across the Pacific?)
* * *
HE may be coming off his best season as an NBL player, but Adelaide 36ers free agent big man Daniel Johnson is no certainty to continue his AllStar career in the city of churches.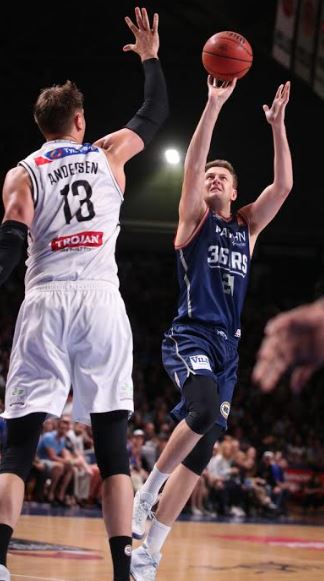 My info is there are moves afoot to anoint him "King DJ" and/or test his surfing ability on those difficult breakers.
Why isn't Perth all over him?
Maybe because they prefer an NK to a DJ.
* * *
GREAT news in Wollongong where "The Saviour" and former exemplary clubman and starter Mat Campbell has accepted the role of General Manager of the Illawarra Hawks.
Campbell played 524 NBL games for the club across a 17-year career and was a key player in the Hawks' 2001 NBL championship.
When Illawarra – the only inaugural NBL club from 1979 to have contested all 40 seasons – looked doomed, he headed up the "Save Our Hawks" campaign and guess what? Illawarra is still here!
Highly-regarded as a blue collar player and a truly committed Hawks man, Campbell also is a past NBL Players Association President.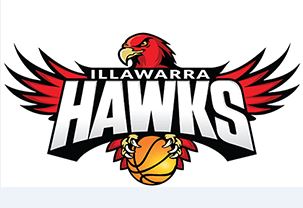 "Mat is not only passionate about the Hawks, but also passionate about basketball in the Illawarra region," Hawks owner Simon Stratford said.
"He will not only be able to run the club but help me grow and expand the club to be a force within the NBL.
"Mat brings a wealth of experience to the role with his business knowledge but also his past history with the club and within the game".
The Hawks have coach Rob Beveridge – currently leading Scotland to bigger and better things at the Commonwealth Games – and centre AJ Ogilvy under contract but will have to replace stalwart veteran Oscar Forman who recently announced his retirement.
* * *
THE NBL Grand Final Series was memorable for sure but it wasn't difficult to tell some new scribes covering it came from footy backgrounds.
After Adelaide 36ers' livewire guard Nathan Sobey was thrown out of Game 3 at halftime for an interval incident with United import Casey Prather, one report said he had gone from "villain to hero" with his Game 4 performance.
Say what? Sobey was never a villain in that piece – Silly? Yes. Villain? No - and how about this paragraph for a backhanded "compliment"?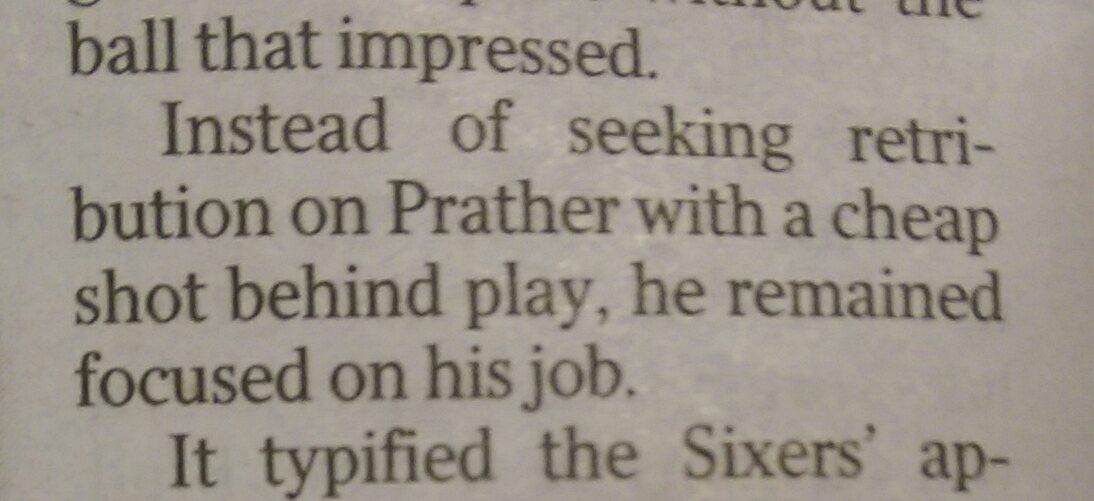 Memo to the journo – you know who you are – basketball doesn't have anywhere "behind play". (For that matter, with all the cameras and scrutiny, neither does footy anymore.)
But if you saw the pre-incident incident between Brendan Teys and Dexter Kernich-Drew in a late-season 36ers-Wildcats game as they lagged up the court, you saw referee Chris Reid was right there with them.
If you saw Sixers swingman Anthony Drmic get all caught up with United guard Chris Goulding as play swept up court during the grand finals, referee Vaughan Mayberry was right there with them.
The implication Sobey could have sought "retribution with a cheap shot behind play" is offensive on every level. Having seen Sobey cop more shots than most – Cody Ellis, Tai Wesley come on down – he has never sought this so-called "retribution".
Maybe just stay with the facts. It's a lot safer.
* * *
EXCLUSIVE first picture of some high-performance mopping …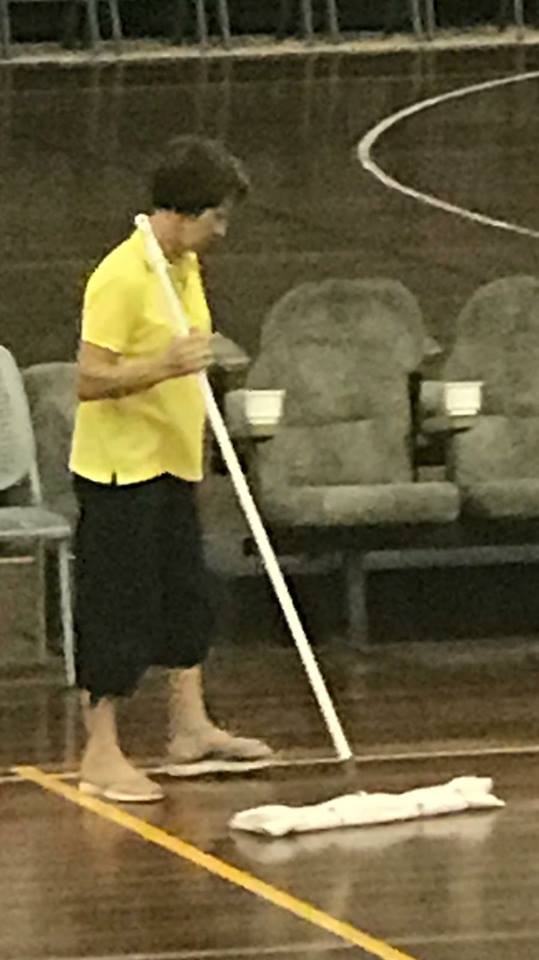 * * *
FORMER Sydney Kings guard and junior Australian rep William McDowell-White, 19 and 196cm, has nominated for the 2018 NBA draft.
After joining late and playing under Andrew Gaze at the Kings last season, McDowell-White is averaging 12.5 points, 6.9 assists, 5.1 rebounds and 2.1 steals in 32 minutes per game for Baunach in Pro A Germany.
He played at the Nike Hoop Summit in 2016 where he first attracted attention as a possible NBA prospect.
* * *
IT'S not all dire news at Cairns.
The "Beast of Bamaga", Nathan Jawai will be back, better than ever to spearhead the 2018-19 Taipans campaign.