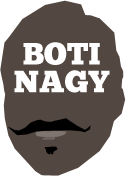 ---
Advertising opportunities available.
Please contact me.
---
Aussies in NBA playoffs limbo
Tweet
AUSTRALIA may have a "Magnificent 7" competing in the NBA Playoffs this season but none of their teams are in super shape as the first few days of the post-season have unfolded.
Well, except maybe for Aron Baynes who worked his way through an injury-mangled season to still grab nine rebounds as his Boston Celtics scored a dour 84-74 Game 1 Eastern Conference round one win over Indiana.
In his first playoff game as a Celtic, Melbourne-born, USA-bred Kyrie Irving became just the third player in franchise history to have 20-plus points, five-plus assists and five-plus rebounds in his postseason debut with the team, joining Isaiah Thomas in 2015 and JoJo White in 1972.
Detroit is in deep doggy-do already against Milwaukee, hammered in Game 1 and without Blake Griffin, who may miss the entire first round series due to left knee soreness. There won't be anything left for the Pistons after that.
Aussie Thon Maker started for Detroit but finished with four points and four boards as Giannis Antetokounmpo dominated proceedings for Milwaukee with 24 points, 17 rebounds and four assists.
Ben Simmons was jeered by a classless section of the often-hard-to-please Philadelphia 76ers fanbase as the Sixers dropped an ugly Game 1 homer to Brooklyn.
The 208cm Aussie point guard bounced back with a triple-double - 18 points, 10 rebounds, 12 assists - in Game 2 as Philly wracked up 145 points to level the series at 1-1. He wasn't hearing any jeering in that one.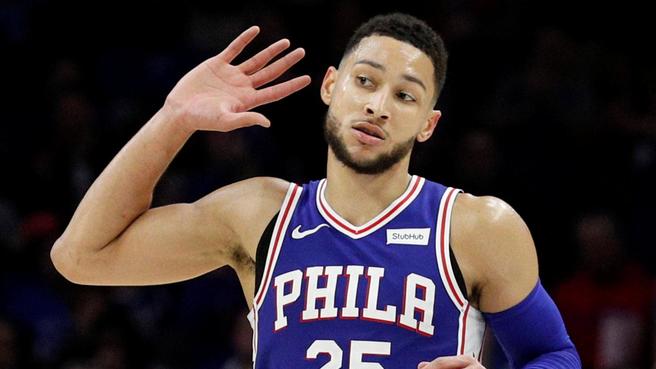 Fellow Aussie Jonah Bolden had three rebounds in 15 minutes and former Perth Wildcats import James Ennis contibuted six points, three boards and an assist.
Golden State, with Andrew Bogut in the lineup, took a comfortable 1-0 lead over the LA Clippers as Steph Curry did his thing.
But in Game 2, the Warriors squandered a 31-point lead in the third quarter to be outgunned 135-131, the Clips with 85 second-half points.
"It was a fiery locker room after we let the game slip against the Clippers," Bogut wrote in his column for Yahoo Sport Australia.
"We didn't finish off what we started in that game, we had a 31-point lead and they ended up stealing it away from us.
"But I think that's a good thing. If it was quiet in the locker room after a game like that, it wouldn't be a great sign."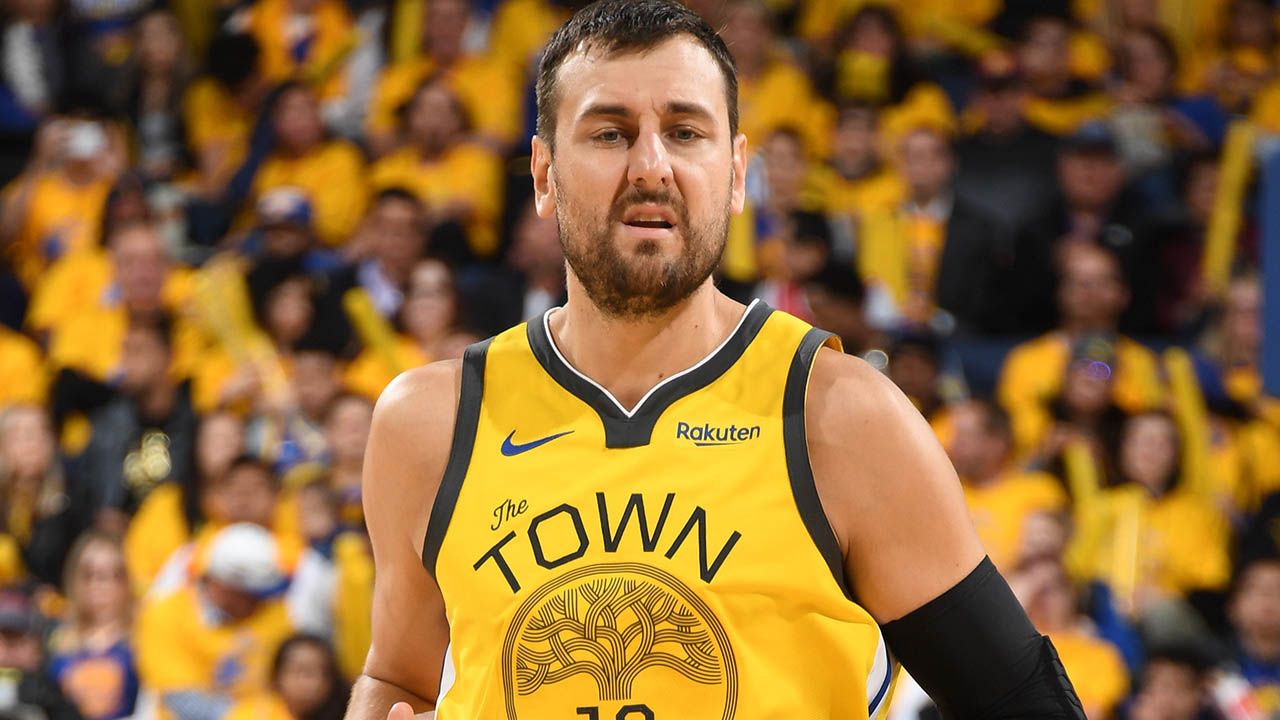 For the rest of Bogut's thoughts, including the Philly fans booing Simmons, go here. One thing is for sure. With DeMarcus Cousins injured in Game 2, Bogut will take on a bigger role going forward. Actually, going centre. But you knew what I meant.
While the injured Dante Exum will play no role in Utah's series against Houston, Joe Ingles and his running mates at the Jazz will need to get on song fast after suffering a 90-122 blow-out in Game 1.
EASTERN CONFERENCE
MILWAUKEE BUCKS (1) v DETROIT PISTONS (8)
Game 1: Bucks 121, Pistons 86
Bucks lead 1-0, Game 2 today in Milwaukee
BOSTON CELTICS (4) v INDIANA PACERS (5)
Game 1: Celtics 84, Pacers 74
Celtics lead 1-0, Game 2 today in Boston
TORONTO RAPTORS (2) v ORLANDO MAGIC (7)
Game 1: Magic 104, Raptors 101
Game 2: Raptors 111, Magic 82
Series tied 1-1, Game 3 in Orlando on Saturday
PHILADELPHIA 76ERS (3) v BROOKLYN NETS (6)
Game 1: Nets 111, 76ers 102
Game 2: 76ers 145, Nets 123
Series tied 1-1, Game 3 in Brooklyn on Friday
WESTERN CONFERENCE
GOLDEN STATE WARRIORS (1) v LOS ANGELES CLIPPERS (8)
Game 1: Warriors 121, Clippers 104
Game 2: Clippers 135, Warriors 131
Series tied 1-1, Game 3 in Los Angeles on Friday
HOUSTON ROCKETS (4) v UTAH JAZZ (5)
Game 1: Rockets 122, Jazz 90
Rockets lead 1-0, Game 2 tomorrow in Houston
DENVER NUGGETS (2) v SAN ANTONIO SPURS (7)
GAME 1: Spurs 101, Nuggets 96
GAME 2: Nuggets 114, Spurs 105
Series tied 1-1, Game 3 in San Antonio on Friday
PORTLAND TRAIL BLAZERS (3) v OKLAHOMA CITY THUNDER (6)
Game 1: Trail Blazers 104, Thunder 99
Game 2: Trail Blazers 114, Thunder 94
Blazers lead 2-0, Game 3 on Saturday in Okahoma City