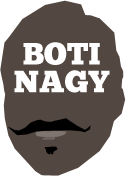 ---
Advertising opportunities available.
Please contact me.
---
Australia needs to know what Sandy has achieved
Tweet
LET'S be truly clear on what Sandy Brondello achieved today.
Brondello already this WNBA season became the first Australian to win a "Coach of the Year" award in one of the world's four elite competitions – the NBA, Euroleague (M), WNBA or Euroleague (W).
Today, as her Phoenix Mercury iced Chicago Sky 87-82 in Chicago in Game 3 of the best-of-5 WNBA Championship to complete a 3-0 sweep, Brondello also became the first Australian coach to win the title in any of the world's four foremost competitions.
The hat-trick is the fact she also is the first former WNBA player to win a WNBA title as a coach.
Not bad going there for the Mackay-born point guard who has continued Australia's extraordinary year of success in 2014.
Brondello, 46, first enjoyed great success as a player, representing the Opals 302 times at four Olympics from 1988-2004, only missing a fifth in 1992 when Australia failed to qualify.
It assuredly was through no fault of hers, Brondello named Australia's International Player of the Year in 1992.
Three years later, she added a WNBL league MVP award to her list of accomplishments, which include All Star Five selection in both 1994-95 seasons when she also led the WNBL in scoring.
Four World Championship campaigns (1990-94-98-2002) with the Opals and 10 years with Germany's BTV Wuppertal led to 10 German Championships, four trips to the Euroleague Final Four and a Championship in 1996.
Brondello was named Euroleague Final Four MVP that season too.
No surprise she was coveted by the WNBA as it strived to become the world's No.1 league for women's basketball.
She joined the Detroit Shock as a fourth-round draft pick in 1998 and spent six years in the WNBA with the Shock, Miami and Seattle.
The first time I saw her was at Apollo Stadium in a WNBL game, leading the AIS against North Adelaide Rockets in about 1986.
Smart, quick, tenacious, talented and skilled, she had all the trademarks of a future superstar.
Her ascension to that status was never in doubt.
Now she also has risen to the top of the tree to rival only Jan Stirling (World Championship Gold Medal as Opals coach in 2006) as an Australian coach with international success on her resume.
(Just quietly too, beside her husband and fellow coach Olaf Lange, their Russian UMMC Ekaterinburg team also made it to the Euroleague Final Four this year, finishing third.)
Reckon you could rate that as a pretty decent year.
Basketball Australia already has Sandy rightly in its Hall of Fame. Now it needs to do some work to ensure Australia realises and recognises just what she has achieved.
http://watch.nba.com/nba/video/channels/nba_tv/2014/09/11/20140911-gt-wnba-brondello-feature.nba