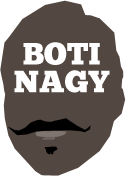 ---
Advertising opportunities available.
Please contact me.
---
BA goes 'Melbourne-centric'
Tweet
SOMETIMES readers can encapsulate an issue far better than I so it is with some pleasure I turn the site over today to a non-Victorian interstate contributor wondering why Melbourne-based Basketball Australia has become so "one state-centric". Take it away...
I am a reader of your blog and enjoy your insights into basketball in Australia and thought it would be great if you could bring to light something I see as a concern for the Australian basketball community.
I am shocked with the recent "Victorianisation" of international basketball, with pretty much all Boomers home games being played in Melbourne or somewhere else in Victoria.
Not counting the Commonwealth Games, the last Boomers game outside of Victoria was the 2017 game against Japan in Adelaide and since then ALL games - plus future scheduled games - are in Victoria.
2019
v USA @ Melbourne VIC
v USA @ Melbourne VIC
2018
vs Kazakhstan @ Bendigo VIC
vs Iran @ Melbourne VIC
vs Qatar @ Melbourne VIC
vs Phillipines @ Melbourne VIC
vs Chinese Taipei @ Melbourne VIC
2017
vs Japan @ Adelaide SA
I totally understand the USA games being played at Etihad Stadium due to finding the largest venue possible. But the other games are starting to become a joke.
I live in Brisbane and the last time there was a Boomers game here was 2011 against New Zealand. Before then, I can't even recall when we had another one.
I have been involved in basketball in various capacities for more than 20 years at all levels and have enjoyed my share of basketball games with a good seat.
But it would be great if my kids got to see a top level Boomers team in action ... in their lifetime.
I had contemplated taking the family to Melbourne next year for the USA games but the combined cost of tickets/flights/accommodation etcetera was too much to watch a game from such a distance as the seats will be.
We get plenty of international rugby/football in Brisbane but for some reason, Basketball Australia has forgotten the rest of Australia. Surely Sydney, Perth, Adelaide, Hobart must also be starved of international basketball as well.
It would be great if you could bring this to the attention of the media and maybe Basketball Australia will open their eyes to the fans around the country.
I hear we might get a few other teams visit our shores next year in the lead up to the World Cup and surely BA can't schedule these in Melbourne as well?
Thank you
(Name and address supplied)