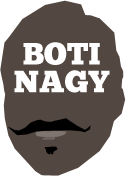 ---
Advertising opportunities available.
Please contact me.
---
Baynes on fringe of personal history
Tweet
ARON Baynes and his Boston Celtics are two wins from the NBA Final, giving the burly Queenslander a shot at his own piece of history as Australia's first player to win championships at two clubs.
Baynes, 31 and 208cm, won an NBA championship alongside fellow Aussie Patty Mills with San Antonio Spurs when they humbled LeBron James' Miami Heat 4-1 in the 2014 Final.
Today the Boston Celtics took a 2-0 lead in their Eastern Conference Final against James' Cleveland Cavaliers, Baynes scoring nine points and grabbing six rebounds in 17 minutes of the 107-94 win.
He also hit his only 3-point attempt which means he now has made more triples in this post-season with the Celtics (10) than he has in his entire career (four).
While Baynes remains a long way from achieving the milestone as an NBA champion at different clubs - it is six more wins to be precise, two more over the Cavs and four over Golden State Warriors in the most likely Finals scenario - today the Celtics took Cleveland's best shot and came up trumps.
James, contained to 15 points, seven rebounds and nine assists as the Celtics dominated Game 1 at TD Garden 108-83, came out with fire in the belly.
He had 21 points in the first quarter alone as he endeavoured to carry this fracturing franchise on his own shoulders.
And while the best player of this era finished with a colossal stats line triple-double led by 42 points but with also 10 rebounds, 12 assists (and a block) it was to little avail against a Celtics crew playing as a true unit.
Jaylen Brown led Boston offensively with 23 points, Terry Rozier adding 18, but in the last quarter when Cleveland sliced its deficit back to six, Al Horford was the star of the show.
He stepped up at both ends of the floor with a series of big plays, converted two free throws after a disgraceful push-in-the-back foul by JR Smith while Horford was airborne, then made a great one-on-one move for a bucket on the resultant extra possession.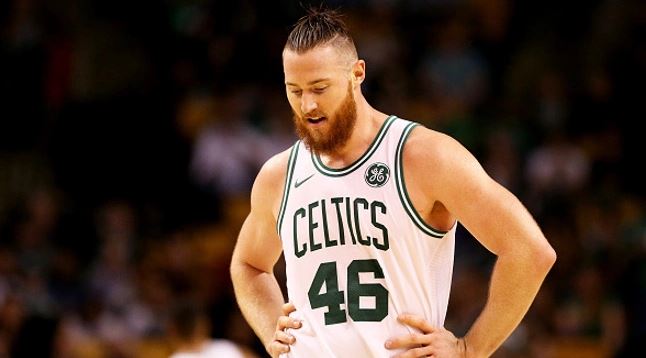 SIX OF THE BEST: Aron Baynes is just six wins from a unique NBA milestone.
It sealed Cleveland's fate, if it wasn't already sealed by the fact Boston's starting backcourt of Brown and Rozier outscored their Cavs counterparts Smith and George Hill 41-3.
The frustrated Smith had 0 in that tally.
Boston, which is 9-0 at home in the playoffs this season, also is 37-0 in best-of-seven series when leading 2-0.
Unlike his title-run with the Spurs, Baynes is a huge factor at Boston, bringing on and off-court leadership and guidance to Brad Stevens' young team, a team expected to crumble when it lost star recruit Gordon Hayward to a broken leg in the season's opening match, then leading scorer Kyrie Irving to a knee injury at the back end of the regular season.
No-one told the Celtics they were supposed to fold.
"He's been a great leader," Coach Stevens said of Baynes.
"He's been an anchor defensively (and) whenever we've needed him to step up offensively, he's done that.
"The threes he hit in the Philly series were huge because it spaced (Joel) Embiid.
"In our last regular season game, we didn't play a bunch of guys and he had 28 points in 25 minutes. He's a really good player and he's really tough and very team-oriented."
"Team" is not currently a word to associate with the defending Eastern Conference champion Cavaliers.
"The Cavs eye-roll each other more than a couple in a bad marriage," ESPN commentator and former NBA head coach Jeff Van Gundy astutely exclaimed during the final quarter.
James' co-stars are expected to show more fight as the series shifts to Cleveland, but Boston still should prevail and go on to face the defending champion Warriors, 1-0 ahead of Houston in the Western Conference Final.
The Rockets this season were "built" to beat GSW, so to suffer a 119-106 loss in Game 1 - and at home - should prove sufficiently mentally debilitating for Houston, which has a problem.
Kevin Durant (below) had 37 points for Golden State in the series opener and while that tally was eclipsed by James Harden's 41 for Houston, there is little doubt which of these former OKC teammates is the better player or on the better team.