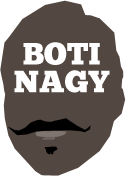 ---
Advertising opportunities available.
Please contact me.
---
Bevo fires up at shooting
Tweet
SHOOTING the ball has become an almost lost art in Australian basketball but Perth NBL championship-winning coach Rob Beveridge plans to address the imbalance.
Beveridge, who spent four years coaching the Wildcats for one championship, three grand finals and four consecutive playoff appearances, stepped away from the club after last season's grand final.
New Zealand beat Perth for the title, Breakers coach Andrej Lemanis going on to be named Brett Brown's successor as coach of the Boomers, Australia's national men's team.
It was a role Beveridge highly coveted.
With his appetite for NBL basketball partially sated, Beveridge decided it was time to pursue other avenues in the sport, Perth last week appointing former Townsville and Melbourne coach Trevor Gleeson to succeed him.
"I've had some opportunities in China in the past and I am looking at my options in the US," Beveridge said today.
But for the time being, Beveridge is keen to focus on what, shockingly, is the most under-coached skill in basketball, shooting the ball.
"We are really bad at it," he said.
"I'm getting a shooting school going, looking at 30 kids from under-14 to under-17 where the focus is only on shooting.
"It's about technique and footwork.
"I have a friend who is a Serbian coach who is teaching much the same because shooting is bordering on a lost art.
"He works with American kids in New York. They all come in with amazing athleticism, mad skills and ability to get to the basket.
"But they can't shoot."
Beveridge has set up Bevo International Coaching, with consultancy work in Asia as well, and can be contacted at bevocoaching@iinet.net.au for further information.
"I'm starting in the Perth area but I'm looking at regional areas too," he said.
Bunbury, Geraldton and Port Hedland are on the agenda.
While Beveridge was buoyed today by news Brown was interviewing for the vacant Philadelphia 76ers head coaching job, he is not limiting himself to his shooting school.
"It's a niche market and there's a lot of joy in teaching the kids," he said.
But Beveridge later this week will head to Indonesia for a two-and-a-half day workshop, with further opportunities in the Philippines and Japan.