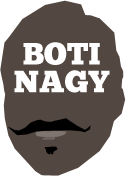 ---
Advertising opportunities available.
Please contact me.
---
Blanch branches out and so will Hawks
Tweet
IT was eight years ago an exciting teenager named Todd Blanchfield was setting tongues wagging in Adelaide, strutting his stuff in the Foot Locker Elite Classic High Stakes Hoops tournament.
The bold eight-team tournament at Titanium Security Arena was the brainchild of Sydney Kings managing director Jeff Van Groningen in a bid to brighten basketball at a time the NBL was stumbling, interest nationwide waning.
Van Groningen's vision was a long way wide of the mark for its time but what it did do was introduce us to some exciting prospects who only needed opportunity to make their statements on a grander stage.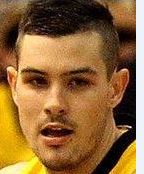 Chris Goulding (left), running around under the guidance of Hall of Fame coach Ken Cole and alongside teammates such as Brett Maher, Willie Farley, Oscar Forman and Luke Schenscher, immediately stood out as a player with a massive future.
Blanchfield, playing with Stephen Hoare, Jason Cameron and Blagoj Janev, was another tyro. In one game he was swishing 3-pointers and throwing down athletic putback dunks.
The wise heads in the stands were nodding their approval.
But while Goulding would go on to represent Australia at a FIBA World Championship, then the Rio Olympics before this year guiding Melbourne United to the NBL championship, Blanchfield's trajectory plateaued long ago.
A talented swingman with growing presence in Shawn Dennis' Townsville Crocodiles' system, his decision to join Melbourne United three years ago ended with him going from an early option with the Crocs to almost an afterthought.
His shift a year ago to Sydney Kings didn't see him fare much better, his departure from Townsville after winning the NBL's 2014-15 Most Improved Player award looking less wise by the minute.
While he is open to justified criticism for his decision to quit a genuine championship contender with a year left on his contract – as Basketball On The Internet told you he would here on Monday - the fact is there are players who need particular environments to put forward their best foot.
For Blanchfield, that may well be at the Hawks under Rob Beveridge, who is similar in style and philosophy to Dennis, the coach who consistently drew the best from the 200cm small forward.
"To start with, he's just a tremendous guy," Beveridge told Illawarra Mercury's Mitch Jennings.
"I've known Todd for a long time and we went away to China last year (with the NBL All-Stars, pictured below). From a character perspective he's first class.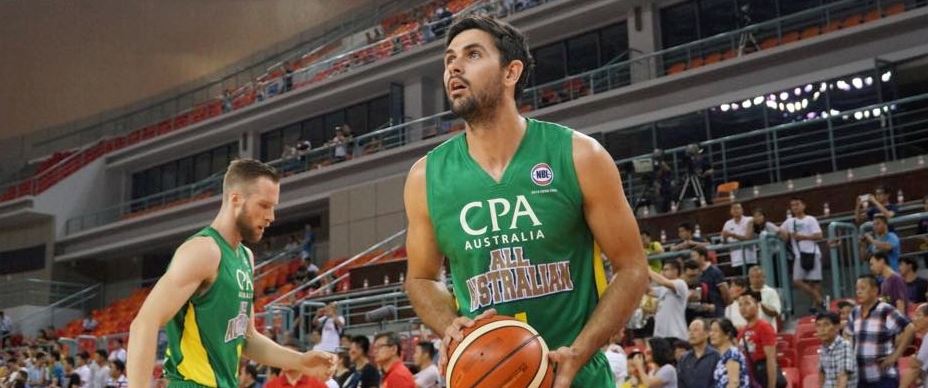 "He's spent the past couple of seasons on two very good teams and he's probably been the third, fourth, fifth cog.
"He's a high-level player with an incredible skillset and I think this is a chance for him to redefine himself and go beyond being that role player."
At 26, it is now-or-never for Blanchfield as Illawarra repositions itself to develop talent over a longer period.
Point guard Emmett Naar also has signed for three years, the Hawks already with AJ Ogilvy and Tim Coenraad locked away.
Beveridge ruled out any interest in Wildcats championship centre Tom Jervis, who has been released by Brisbane Bullets after two years there and appears destined to return home to the Perth lineup.
As Illawarra seeks to grow its fanbase, playing matches in the nation's capital has returned to the agenda.
It is not as if the Wollongong faithful consistently have filled up the WIN Entertainment Centre, so why not?
Basketball ACT is keen and while memories of the Canberra Cannons still bring smiles to the faces of NBL fans in the capital, playing some fixtures there makes perfect sense.
"The main reason for me getting involved with the Hawks right now is to try and find a way of being sustainable long-term," Hawks general manager Mat Campbell told the Mercury this week.
"It's in the very early stages but we're in preliminary talks with Basketball ACT about taking a pre-season game down there.
"Obviously after that we'll the explore the possibility of potentially taking a regular season game down there, but the initial part is to try and get a pre-season game down there."
* * *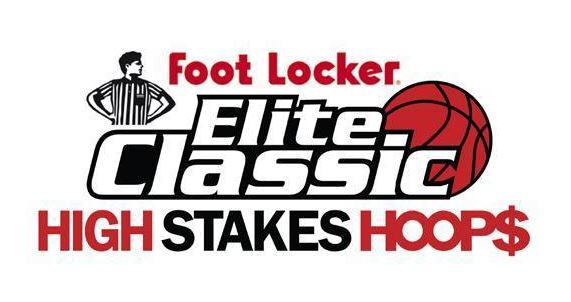 THAT Foot Locker Elite Classic High Stakes Hoops tournament - while always an unwieldy name for a tourney - did bring some great talent into Adelaide for a week in April, 2010.
The first prize of $175,000 was shared by players in the Rays team which included Damian Martin, Kevin Lisch, Adam Gibson, Peter Crawford, Tony Ronaldson, Brad Hill and Ben Allen.
Other great competitors in the series included Sedale Threatt, Daniel Dillon, Thalo Green, Brad Davidson, Darren Ng, Derrick McDonald, Mike Helms, Bennett Davison, Luke McMillan, Tom Daly, Jeremiah Trueman, Kevin Ratzch, Sean Lampley, Riley Luettgerodt, Rashad Tucker, Julius Hodge, Isiah Victor, Galen Young, Brad Williamson, Deba George, BJ Carter, Brad Gerlach, Jordan Dodman, John Rillie., Mark Bradtke and Corey Williams.
That's quite the "who's who"?
It's a pity the concept didn't kick on.