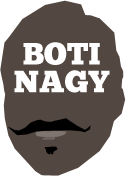 ---
Advertising opportunities available.
Please contact me.
---
Bob's Corner: Patty finally dumps the slump
Tweet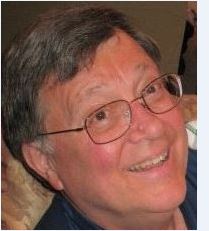 BOB'S CORNER: Star Aussie guard Patty Mills found his touch once again and was much better in Thursday's 138-112 win over Chicago by his Brooklyn Nets - 21 points in 22 minutes off the bench, including 6-of-8 from behind the arc. Where was this the last several games?
It was Mills' 11th game this season with 20 or more points. He reached the mark in just 40 games. His previous best was in 2019-20 when he had nine games of 20 or more points (66 games).
But when was the last time Patty Mills has been out for a duck, despite having played most of a game? A few days ago in a Nets loss, he started and logged 30 minutes of court-time and went 0-of-6 from the field (0-of-5 from behind the arc), while attempting no free throws, his one assist offset by one turnover. No wonder they lost.
In looking at how Mills has done over the previous 10 days and six games, he's really been up and down, which is unusual in my view for a veteran player who has generally done well in his career, and who lately has been starting and playing a lot of minutes consistently.
All but one of those last 6 games, he was a starter.
December 30—34 minutes played, five points
New Year's Day—33 minutes played, 17 points.
January 3—30 minutes played, zero points.
January 5—35 minutes played, six points (he came off the bench in this one.)
January 7—32 minutes played, three points.
January 9—39 minutes played, 13 points.
Add to my last note what Patty Mills did vs Portland: off the bench, but with 31 minutes played. Only three points on 1-of-5 from the floor, but he did get 5 assists.
Also, this past week, the Boston Celtics went down to the LA Clippers - the main reason they lost was that the Celtics were 4-of-42 on 3-pointers, the second worst 3-point shooting effort in NBA history.
In the good news category, San Antonio Spurs coach Gregg Popovich (a great guy, a great coach, and the only coach in the league who can speak Serbian to any players he might have from the former Yugoslavia), became the first coach in NBA history to coach 2,000 games with the same team.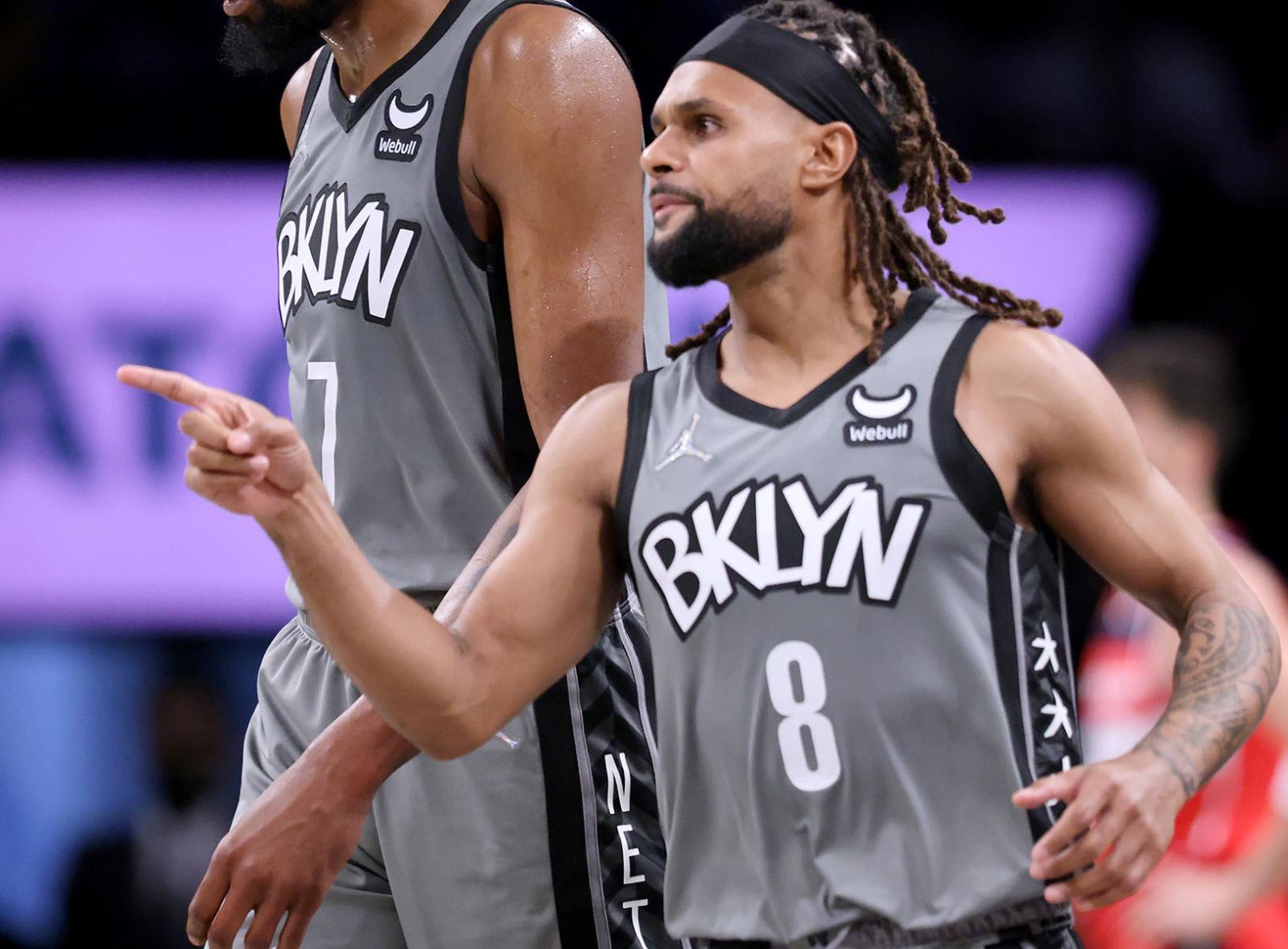 SOMEONE who was at the very top of his game last Saturday night was the son of the great Arvydas Sabonis, Oregon-born and former Gonzaga U. player, Domantas Sabonis, now with the Indiana Pacers.
In a 125-113 win over the Utah Jazz, he was super-efficient: 42 points on 18-22 from the field.
The next night his offensive game was off, so he put on a hard hat and did a lot of the dirty work underneath, getting a triple-double in the process.
He ended up with only 11 points but had a whopping 23 rebounds and added 10 assists. Unfortunately, they lost anyway to Portland.
But speaking first of Saturday night, Klay Thompson of the Warriors played 20 minutes, scoring 17 points in his first game action in 941 days, due to two different major injuries. The W's won the game at home and Thompson received several thunderous ovations and chants of "Klay…Klay…Klay".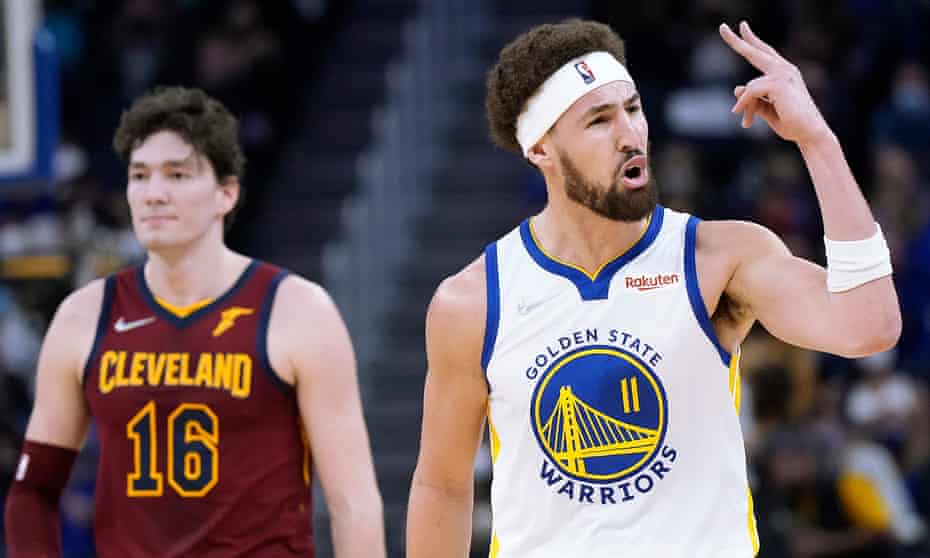 TO my surprise, sure-fire Hall of Famer, Sue Bird of our Seattle Storm in the WNBA, recently announced that, at age 41, she will be coming back this coming season to play for the Storm.
It will be her 19th season in the WNBA, all with Seattle.
THE #2 ranked Stanford women played Gonzaga and a local girl from the Portland, Oregon area, Cameron Brink, played a major role in the Stanford win.
A 195cm combo 4-5 second-year player, Brink started and scored 14 points, grabbed 16 rebounds (half of them off the offensive glass) and blocked five shots—all this in only 24 minutes of playing time.
The Gonzaga coach noted after the game that her team had a very rough time in the key and around the basket, due to Stanford's length up front.
Anniversaries in hoops history from the last few days of December and the first week of January:
1927-The Harlem Globetrotters played (and won, of course) their first game ever. It was played in Hinkley, Illinois (about 100 km west of Chicago).
1943-The U. of Kentucky, under HOF coach Adolph Rupp, starts a 129-game homewinning streak that won't end until 1955. The streak also encompassed winning three NCAA titles in 1948, 1949, and 1951.
1951-The Indianapolis Olympians defeat the Rochester Royals 75-73 in 6 OT's, the longest game in NBA history.
1971-Those Harlem Globetrotters lose to the New Jersey Reds 100-99, ending a 2,495-game winning streak.
1972-The LA Lakers defeat the Atlanta Hawks 134-90 for their 33rd consecutive win, the longest streak in major pro sports history.
1974-Ernie DiGregorio of the Buffalo Braves, also known as Ernie D. or (for the obvious reason), Ernie No D., dishes out 25 assists in a 120-119 win over the Portland Trailblazers, the most assists ever by a rookie in NBA history.
1984-Adrian Dantley of the Utah Jazz, ties Wilt Chamberlain's record for most made free throws in a game with 28 in a 116-111 win over the Houston Rockets. Dantley was 28-of-29 from the free throw line. Wilt was 28-32 in his famous 100-point game.
1985-U. of Nevada-Las Vegas defeats Utah State 142-140 in 3 OT's, a then-NCAA record for total points by both teams. UNLV also scored a then-NCAA record 93 points in the second half. The game was also the 600th coaching victory in the HOF career of Jerry Tarkanian-Tark The Shark.
1985-David "The Admiral" Robinson blocks a then-NBA record 14 shots in a game.
1987-The Indiana Pacers defeat the LA Clippers 116-106 for the 800th career coaching victory in the HOF career of Dr. Jack Ramsay (below). He becomes the 2nd coach ever, after Red Auerbach of the Celtics, to win 800 games.
(Personal note: Ramsay was a wonderful guy. When I was in Chile, the S.American Basketball Coaches Association held its annual meeting in Santiago. I translated for Dr. Jack for the coaching clinic he gave to the plenary session. He and his wife sent me a case of really nice Chilean wine the next day. Other US coaches that I translated for at that conference were Guy Lewis of the U. of Houston (the Phi Slamma Jamma teams), and Joe B. Hall, the U. of Kentucky coach who took over from the legendary Adolph Rupp.)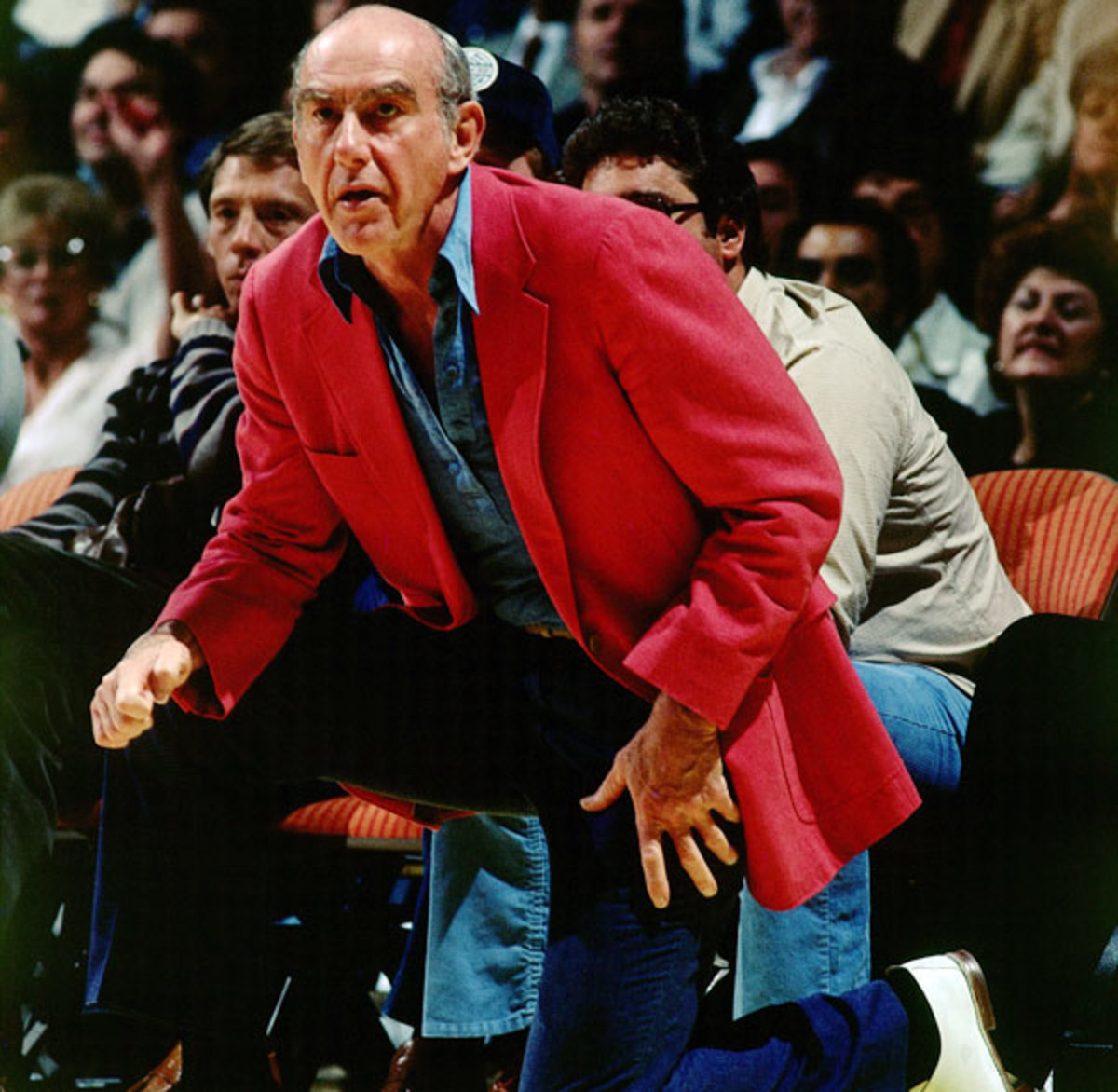 1991-Kevin Bradshaw of US International U. scored 72 points, breaking the NCAA D-I single game scoring record of 69, previously held by Pistol Pete Maravich. US International U. still lost the game 186-140 to the run-and-gun team of Loyola Marymount U. Loyola Marymount, and its coach Paul Westhead, made that style of super-high-scoring game famous in the early-1990's. Those numbers are also all-time NCAA records.
2002-Texas Christian U.'s women's team scores a 76-16 win over Texas Southern U. The 16 points allowed are the fewest ever in NCAA D-I women's history.
And a special note about two January 8 anniversaries that had a major impact on NCAA men's basketball:
1972—The NCAA announces freshman (first-year university players) will henceforth be eligible to play varsity gridiron football and basketball, starting with the coming season. Freshman had been prohibited from varsity play in these sports since shortly after the Korean War ended. It should be noted that this ruling was permissive, not mandatory. Theoretically, a college or university could prohibit freshman from playing varsity sports, although I'm not aware at this juncture that any of them do that.
1984—The Executive Committee of the NCAA votes to expand the men's championship basketball field (The Big Dance) to 64 teams, up from 32. Interestingly, the women's Big Dance was not expanded to 64 teams until this season.
Baylor U. remains the #1 rated team in men's NCAA D-I hoops, but our local Gonzaga Bulldogs have climbed into the #2 spot.
They were able to do that by easily winning their only game as last week's #2 team, the Duke Blue Devils, were upset at home by the U. of Miami, and #3 Purdue U. lost to U. of Wisconsin.
For the women, the U. of South Carolina remained #1, despite a loss, and Stanford remained #2.