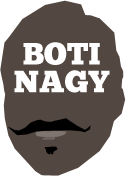 ---
Advertising opportunities available.
Please contact me.
---
Boomers rip Japan in Asia Cup debut
Tweet
MATT Hodgson made his international debut with a double-double as Australia tonight swamped Japan 84-68 to win its historic first FIBA Asia Cup match.
The 211cm big man dominated the paint in Beirut, with 11 points at 71 per cent and 12 rebounds as the Boomers swept the boards to the tune of a glaring 47-20 advantage.
Jason Cadee and Cameron Gliddon led the scoring with 13 apiece, hitting some big shots at key moments, Cadee also with an equal game-high five assists.
Daniel Kickert was a big presence despite struggling to find his 3-point stroke. He was rightly pleased when he finally nailed one, finishing with 11 points to go with his five assists, four rebounds, steal and block.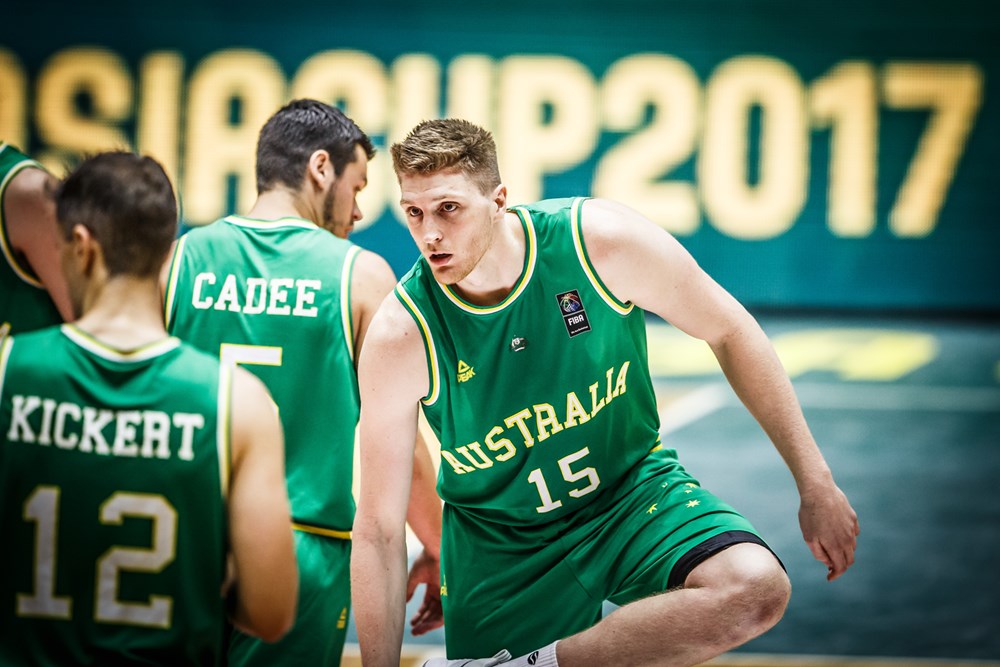 BIG DEBUT: Matt Hodgson checks his shoes after trampling Japan. Pic courtesy FIBA.com
Doing much of his best work at the defensive end, Mitch Creek still finished with 10 points and had six boards with three assists and a steal.
It was a comprehensive victory, far better than the final scoreline indicated, Japan flattered by its fourth quarter return of 25 points, which included a perfect 14-of-14 free throw gifts, and a pair of 3-pointers to close the game.
Trailing 19-20 at the first break, the Boomers seized control of the contest with a 23-11 second quarter, sparked by a technical foul on Japan's coach Julio Lamas.
Brad Newley had given Australia the lead on a nice cut before Kickert was fouled scoring on a low post move.
He stuck his bonus free throw but in between, Lamas copped his T, possibly on a ref misinterpretation as he remonstrated with Kickert's defender.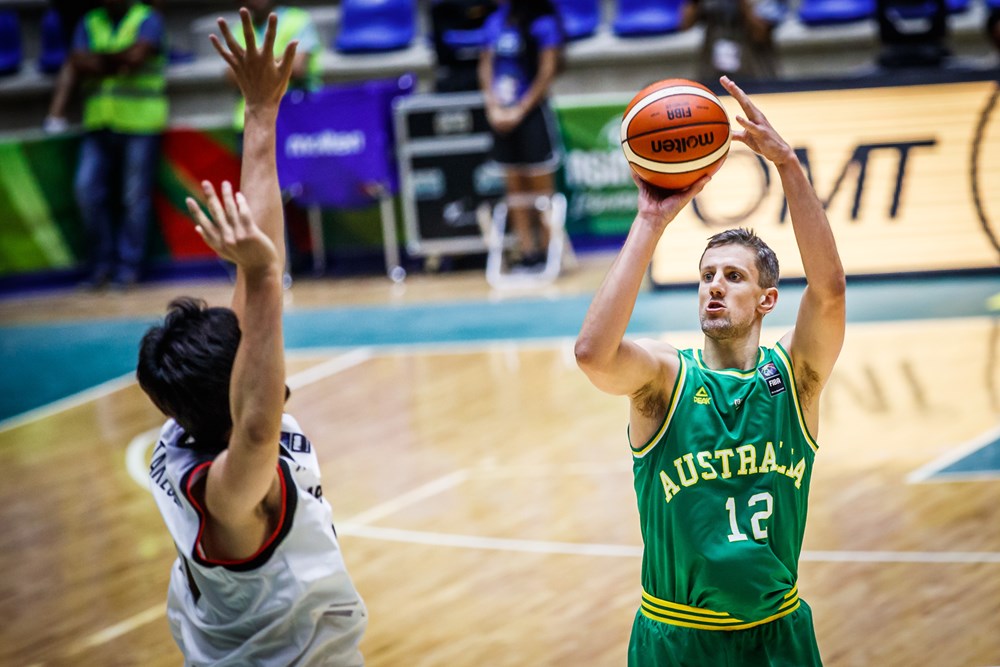 GETTING HIS KICKS: Daniel Kickert made a big all-round contribution. Pic courtesy FIBA.com
Regardless, Kickert sank the technical foul free throw and on the additional possession, Mitch Norton was fouled, converting one for a 26-20 lead.
The 7-0 run was interrupted by a phantom foul - not the last by any stretch - which put Japan's Ira Brown to the line and a triple by Yuki Togashi pulled it back to 24-26.
Gliddon then reasserted himself to take it to 28-24, before Cadee fed Hodgson for a dunk.
Mitch McCarron hit two freebies, then threw down a dunk off a Cadee lob, the margin out to double digits.
Creek took it to the hoop before Gliddon diced to Nick Kay for a 42-28 lead a minute before halftime.
Brown started the third period with consecutive drives, then added two jumpshots and a pair of free throws (Australia was 10-of-14, Japan 23-of-25 from the line, a ridiculous discrepancy), Japan trimming the margin back to eight.
That signalled two big plays from Cadee, one a 3-pointer of his own, the other a wicked one-handed pass through traffic to a cutting Creek.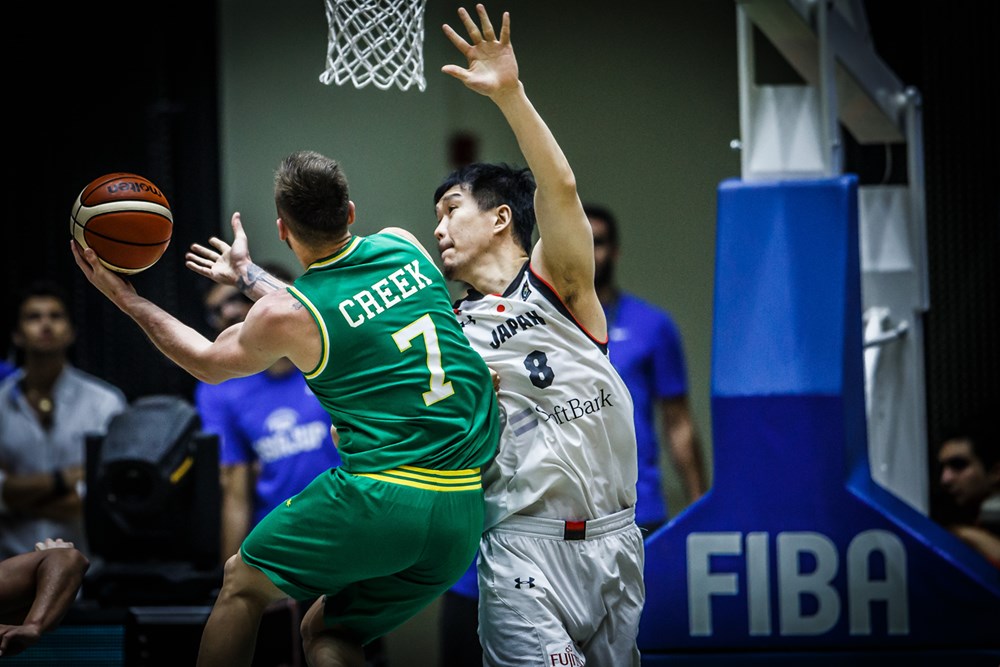 RISING CREEK: Mitch Creek unstoppable going to the hoop. Pic courtesy FIBA.com
From 49-41, the Boomers bounded to 54-41, the 5-0 run extended to 10-0 when Kay scored successive buckets, the second a triple.
Kickert pushed the lead out past 20, McCarron's three and a solo 6-0 run by Creek bumping the buffer to 24 where Angus Brandt and Hodgson kept it until Japan's last-gasp hurrahs.
It started much differently though, Japan swishing four straight jumpshots and a 3-pointer, looking solid from range in an aggressive first quarter. Despite its terrific early accuracy, it still could not pull away, Gliddon keeping Australia in it offensively.
A tightening of the defensive pressure in the second period and Japan's shooters steadily going off the boil, then a 22-12 third quarter, ensured Australia would open its Asia Cup account with a confident and impressive victory.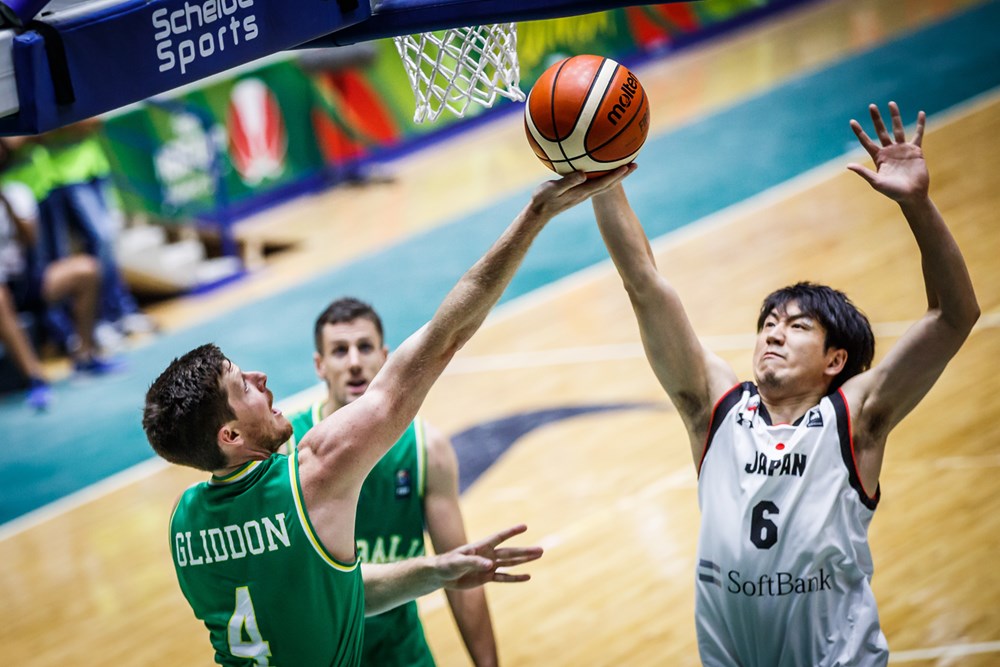 LEADING THE WAY: Cam Gliddon worked hard at both ends. Pic courtesy of FIBA.com
Earlier, Oceania rival New Zealand opened its inaugural Asia Cup campaign with a 70-49 victory over Kazakhstan.
AUSTRALIA 84 (Gliddon, Cadee 13, Hodgson, Kickert 11, Creek 10; Hodgson 12 rebs; Kickert, Cadee 5 assts; 5 with 1 stl) d JAPAN 68 (Harimoto 13, Togashi 12, Brown 11, Furukawa 10; Ono 4 rebs; Togashi 3 assts; Brown 2 stls).