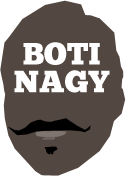 ---
Advertising opportunities available.
Please contact me.
---
Boomers omissions make no sense
Tweet
No, sorry. You got it wrong. Try again. Any Boomers team for the 2019 FIBA World Cup which does not include Mitch Creek or Deng Adel already is flawed, particularly when the spectre of Brisbane Bullets bias looms largely over it.
Not a fan of raining on anyone's parade but someone has to say what so many of us are thinking and that is, simply, joining the Bullets - the NBL club of Boomers' coach Andrej Lemanis - does now strongly indicate you immediately have your foot in the national team door.
Before even talking about the 12-man team's final selection, even recently when Ben Simmons withdrew from participating in the Worlds, his squad replacement was Brisbane's Jason Cadee.
Not knocking Cadee for a second because he didn't select himself. But clearly, playing for Lemanis and the Bullets didn't do him any harm either.
Leaving out Creek, the NBL's People's Choice MVP a year ago, a star at Long Island Nets in the G-League, a man on the cusp of an NBA career who was the face of the Minnesota Timberwolves at Summer League, frankly is absurd.
Point to his 3-point inconsistency if you will - not sure his percentage is any worse than Simmons' might be - this is the guy who starred doing Lemanis' "heavy lifting" in driving the Boomers into the World Cup.
This is the guy who should have been All Star Five at the 2017 FIBA Asia Cup as he led Australia to the Gold. The intangibles he brings far outweigh any deficiency and it must have been a gut-punch when Lemanis told him he would not be going to China.
"All those conversations are tough and emotional for their own reasons. But yeah, for sure, telling Creeky was one of those ones that keeps you up at night,'' Lemanis told The Courier-Mail's Greg Davis.
It should. Because you got it wrong.
Sure, we can talk all about "the camp" and who did what there. But selection camp only is really about the "possibles" making their case.
Don't kid yourself that it is far more than that. Do you really believe, for example, if Andrew Bogut, Patty Mills or Joe Ingles had a bad camp they wouldn't be on the plane to China?
So selection camp - not the workouts the team will do now ahead of the Canada and USA games and the World Cup - is about Jock Landale (below) making his case or Xavier Cooks. And they did. And more power to them.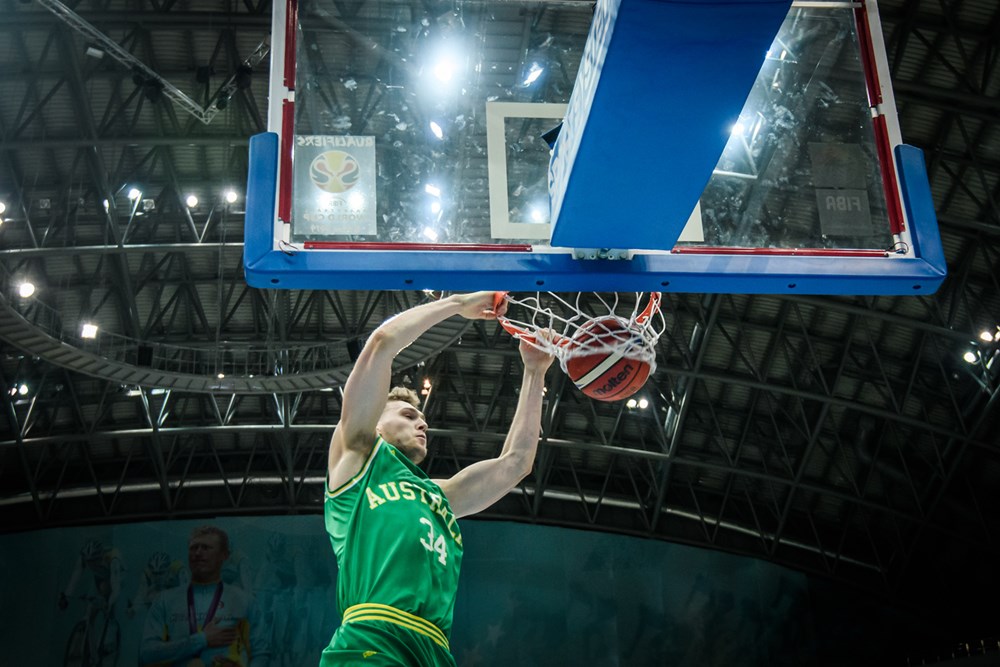 We all heard that Nick Kay set it alight too, but surely after NBL All Star Five First Team selection, starting on a Wildcats championship team and being instrumental in the Boomers' Cup qualifying journey, that had to count for something too.
Apparently it didn't for Creek, who is 27. I mention his age in case you want to make the "trying someone younger" argument. Bullets pair Nathan Sobey and Cam Gliddon both are 29. And Gliddon will be 30 before the USA games.
Maybe Lemanis just doesn't like slashers or DOES like some controversy over his final 12. You know, get the people talking. That would explain why Brad Newley was the shock omission ahead of Rio. He's not only a slasher, but omitting him was controversial.
But that Rio team was so good, there wasn't much to gripe about. This team also is going for the Gold, and Lemanis said as much today.
Most of us would be happy with a medal of any hue as the stepping-stone to an even better result at next year's Tokyo Olympics.
Deng Adel is 22, 201cm and on the Brooklyn Nets' NBA roster. He is on an NBA roster. Too soon to wear the green-and-gold?
Again, not having seen selection camp, maybe there were signs he wasn't ready. But he certainly would have been a worthwhile punt instead of getting the bullet.
This is the team Lemanis wanted. This is the team he got. He now must be held accountable for how it performs in China - good or bad.
Who knows? It may even happen, given our new Basketball Australia CEO Jerril Rechter last week already declared this team "our strongest ever"!
(It surely couldn't have been stronger if Ben Simmons, Ryan Broekhoff or Mitch Creek had been selected, would it? And why would it need Brock Motum's extensive experience playing European basketball?)
Like all Boomers and basketball fans, I know we wish only success for this team. Just at this one moment in time though, it possibly does not quite feel like our strongest available, let alone ever.
But exciting? Yes. Of course.
The Australian team is:
Aron Baynes (Centre/Power forward, Phoenix Suns, NBA)
Played with Boston Celtics after a stint in Detroit and won an NBA championship with San Antonio Spurs in 2014. Big, solid, no-nonsense on defence or on the roll and with improved range. From the Rio Olympic team.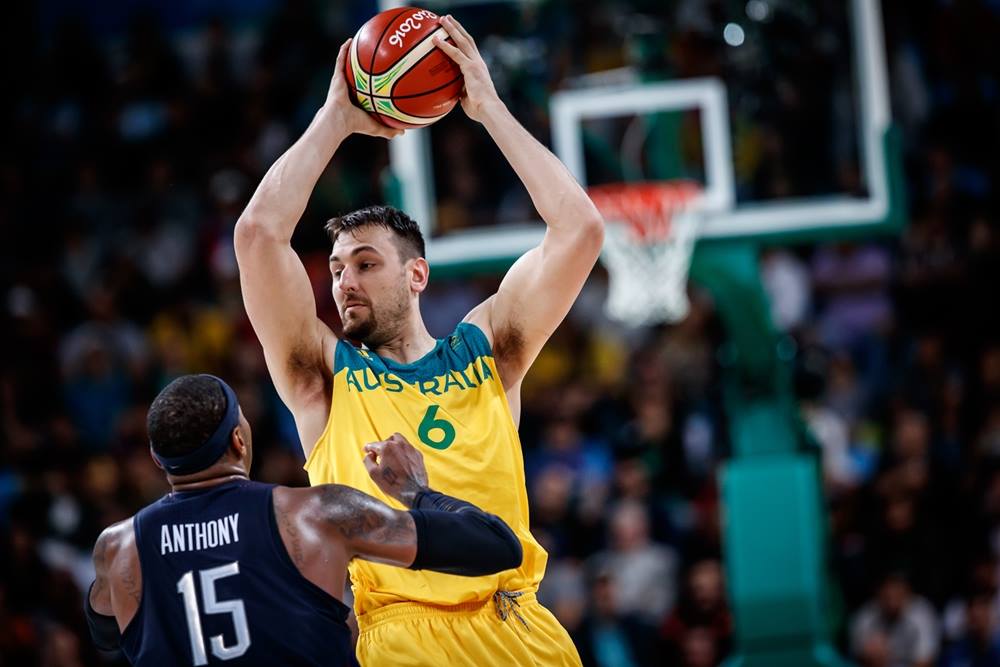 Andrew Bogut (Centre, Sydney Kings, NBL)
Went close to clasping a second NBA championship with Golden State Warriors this year after his NBL debut with Sydney Kings led to both the league MVP and Best Defensive Player awards. Australia's first No.1 NBA draft pick, he won his championship in 2015 and brings court smarts and a huge presence. From the Rio Olympic team.
Jonah Bolden (Power forward, Philadelphia 76ers, NBA)
Was a project player for the Sixers who seized his moments when they came last season. Will provide relief at power forward and have his share of spectacular moments, given the opportunity. Making his senior Australian debut.
Xavier Cooks (Small forward, SIG Strasbourg, France)
The 2018 Big South Conference Player of the Year, Mr X is earmarked for an NBA career eventually. Cooks fired up in Germany and enjoyed a strong NBA Summer League series with Golden State. Another Boomer making his senior debut.
Matthew Dellavedova (Point guard, Cleveland Cavaliers, NBA)
The Rio and London Olympian is an NBA championship winner at Cleveland Cavaliers alongside LeBron James. Back with the Cavs after a stint in Milwaukee, he is a hard-nosed defender and experienced decision-maker. Much loved for his fearlessness.
Cameron Gliddon (Shooting guard, Brisbane Bullets, NBL)
Mr Hot Or Cold, Gliddon can light it up on his hot nights and can even get on a streak mid-game. Was a big part of the Boomers' Cup qualifying campaign.
Chris Goulding (Shooting guard, Melbourne United, NBL)
Lit up Angola at the 2014 Worlds and played his role in Rio, Goulding's ability to stroke big shots makes him invaluable off the bench. Almost gave his life for this team during the 'Melee in Manila' last year.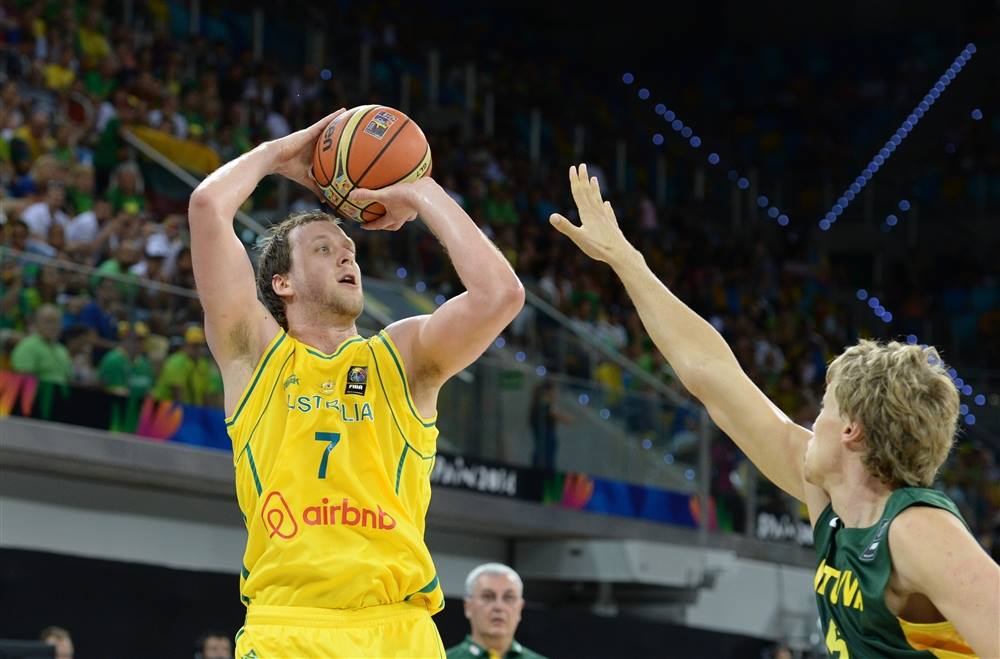 Joe Ingles (Small forward, Utah Jazz, NBA)
Beijing, London, Rio, "Jingles" has seen them all and become a regular starter for the Jazz as well as Australia. Lanky and deceptively athletic, Ingles brings loads of swag, a sweet 3-point shot and a defensive presence. Just ask Paul George.
Nicholas Kay (Power forward, Perth Wildcats, NBL)
An NBL All Star Five First Team selection this year, Kay has been a major contributor for the Boomers in the Cup qualifying buildup. Nothing flashy, just good old meat-and-potatoes relentless effort, and the odd triple.
Jock Landale (Centre/forward, Zalgiris Kaunas, Lithuania)
Playing in Europe (Serbia) has stood Landale in good stead, as the big man showed at the NBA Summer League with some eye-catching performances for Milwaukee Bucks. Another debutant.
Patty Mills (Combo guard, San Antonio Spurs, NBA)
Mr Instant Offence, Mills is an inspirational leader (on and off the court) with his ability to get to the hoop or stick the threeball. Beijing, London, Rio, Mills has followed Eddie Palubinskas, Ian Davies and Andrew Gaze in continuing an Aussie tradition of leading the scoring at an Olympics.
Nathan Sobey (Combo guard, Brisbane Bullets, NBL)
Only switched to the primary point guard role at Adelaide last year and was not noted for his fourth quarter clutch decision-making. Athletic, exciting, give him the open court and he will jump you out of your seat.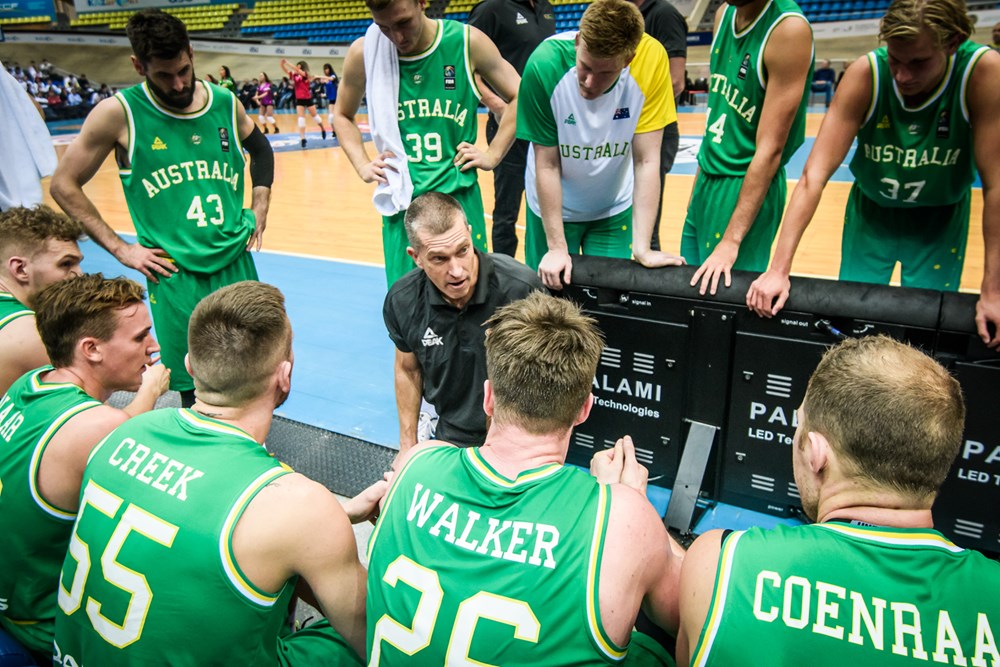 HEAVY LIFTERS: Andrej Lemanis addresses his last Cup qualifying team.