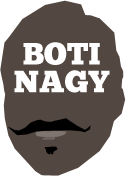 ---
Advertising opportunities available.
Please contact me.
---
Boomers 'King Kong' to Hong Kong
Tweet
WELL before tip-off, anyone who follows international basketball knew Australia's sharks would feast on Hong Kong's minnows and that's exactly how it played out last night in Beirut.
The Boomers' second appearance in their historic first FIBA Asia Cup concluded in a 99-58 rout, achieved with Olympic veterans David Andersen and Brad Newley both rested.
Todd Blanchfield came off the bench to lead all scorers with 18 points, missing a three with his first touch, then erasing that with consecutive 3-point swishes within 40 seconds of each other.
Blanchfield was a beast and Mitch Creek further consolidated his place with 15 points at 64 per cent, nine rebounds, two assists, two steals and blocking a shot in 22:39 of action.
His baseline drive and slam dunk (below) with 4:26 left is one of the highlights of the tournament so far, although he also enjoyed an earlier gem with a drive and two-handed flush 3:03 out from halftime.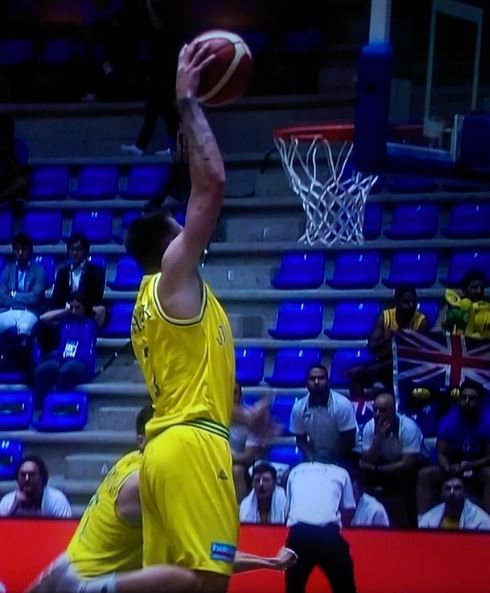 Daniel Kickert again was solid with 11 points, five rebounds and four assists, Jason Cadee with five gifts, and Mitch McCarron seizing his chances with 10 points, five boards and four assists.
From tip-off, it was relatively smooth sailing for Australia, Matt Hodgson scoring inside within 10 seconds and Cam Gliddon adding a 3-pointer soon after.
Kickert opened with a three, Cadee finished a runner and Creek took a feed from Hodgson for a 12-5 start in which all five Boomers' starters scored.
No. This one wasn't ever going to be a nail-biter as FIBA's No.10 ranked outfit took on its 65th ranked national team.
That said, Shing Ye Fong had 10 of Hong Kong's 15 first-quarter points and was looking like he could cause a few headaches.
No-one had to reach for the Panadols.
Creek spent a few harassful moments on him in the second period and as the Boomers generally tightened up defensively, Fong ultimately finished with 10 only.
Some fullcourt zone pressing worked to sustain the Boomers' focus, Angus Brandt stepping up and throwing down a super slam off a keyway drive.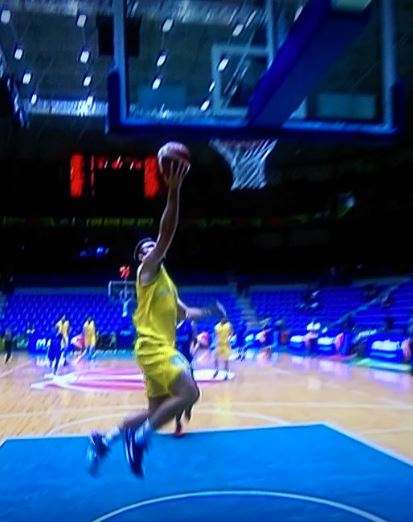 Blanchfield also threw one down in transition, Australia enjoying a 9-0 run in the first quarter, starting the second with a 13-0 run which was actually 15-0 including Mitch Norton's free throws which closed the opening period.
Gliddon continued to shine as a leader in this group, with 4-of-8 threes and some sharp decision-making.
Australia's ball movement was not as efficient as it had been at times during its opening night 84-68 victory over Japan but realistically, it wasn't challenged to any great extent.
Scoreless in the first half, Hong Kong's 205cm centre Duncan Reid had 10 in the second half, including a mini personal run of six straight points in the third where he looked relatively dangerous.
Relatively.
A 13-2 Boomers' outburst closed the third period with McCarron (below) sticking a 3-pointer to beat the bell.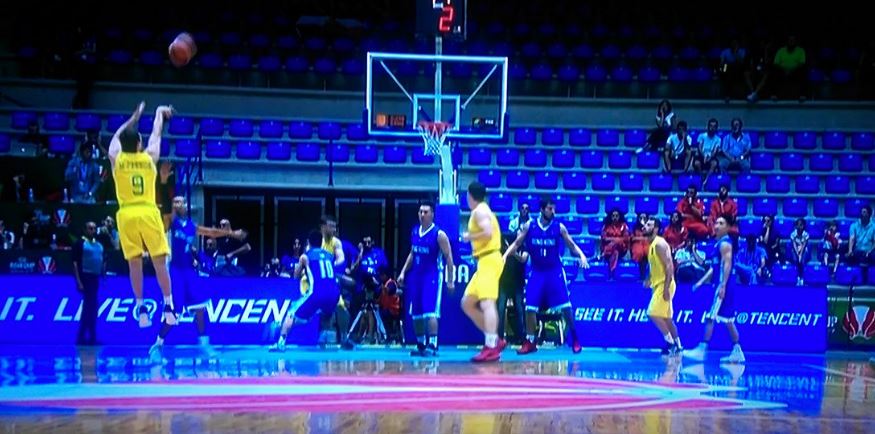 Australia dominated the boards 48-26 but its 13-of-35 triple attempts was hardly in balance with its 26-of-36 two-pointers.
Whenever the Boomers started falling excessively in love with the arc though, coach Andrej Lemanis quickly redressed the imbalance, our new-look NBL-based national team continuing to find its identity, Chinese Taipei its last intrapool game tomorrow.
AUSTRALIA 99 (Blanchfield 18, Creek 15, Gliddon 12, Kickert, Norton 11, McCarron 10; Creek 9 rebs; Cadee 5 assts; Norton, Blanchfield, Creek 2 stls) d HONG KONG 58 (Lo 11, Reid, Fong 10; Fong 5 rebs; Lo 5 assts; Fong 3 stls).