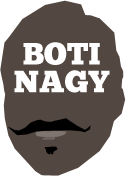 ---
Advertising opportunities available.
Please contact me.
---
Aussies home scot free but NZ out!
Tweet
AUSTRALIA today produced a 3-point clinic to massacre Scotland in their Commonwealth Games semi final but it was a huge shot by Canada's Mamadou Gueye which turned the tournament on its head.
New Zealand's NBL Most Improved Player winner Shea Ili gave the Tall Blacks an 86-85 lead from the free throw line with five seconds left in their semi final with Canada. But from Canada's timeout, Justus Alleyn dished to Gueye and as the saying goes: "cometh the moment, cometh the man" as he splashed his only 3-point attempt of the game!
The siren sounded to jubilant scenes (below) at Gold Coast Convention Centre as Canada emerged 88-86 victors, denying New Zealand a chance to battle Australia for Commonwealth Gold as they had 12 years ago at the 2006 Games.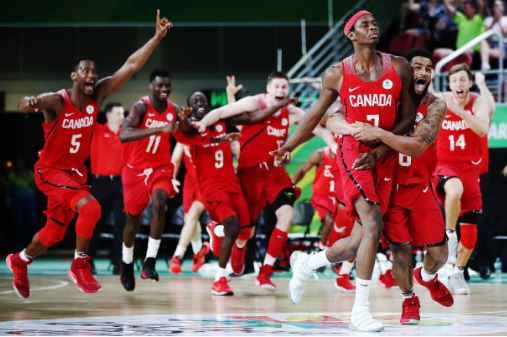 Tall Blacks coach Paul Henare had it 100 per cent correct pregame while quizzed about the potential Gold Medal showdown with the Boomers tomorrow when he said New Zealand had to focus on Canada in the semi.
Clearly, after winning their earlier intrapool game 82-60, there was a touch of complacency about the Tall Blacks which Canada immediately exploited, taking a 22-16 lead after one quarter.
It led 45-42 at halftime before uncorking a champagne 30-16 third period that had New Zealand reeling.
Ammanuel Diressa (22 points at 50 per cent, four assists, two steals), Conor Morgan (19 points at 58 percent) and Munis Tutu (17 points, six assists) led Canada from the front all game.
Ili inspired a frantic New Zealand last quarter fightback, an 8-0 run dragging it from 65-78 to 73-78 as Canada started to wobble.
With 1:26 left, Thomas Abercrombie worked inside to tie the game at 83-83, then backed it up at 1:07 with the go-ahead basket for 85-83.
Diressa tied it back up, Ili pushed the Tall Blacks ahead at 86-85 before Gueye, who had not attempted a 3-pointer in the match, nailed his only long bomb as the siren sounded and Canada was in the Gold Medal playoff.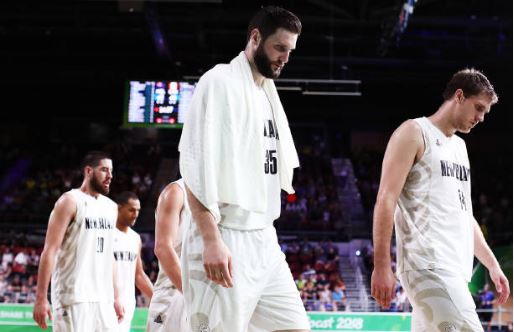 FALL BLACKS: New Zealand won't be facing Australia tomorrow, after all.
Tall Blacks warrior Mika Vukona was lion-hearted, delivering a 13-point (5-of-6 shooting), 15-rebound double-double and Ili had game highs in points (23) and assists (7) to no avail.
While New Zealand should take Bronze tomorrow from Scotland, Rob Beveridge's braveheart battlers were victimised 103-46 by a relentless Australian assault which included an 18-of-29 barrage from outside the 3-point line in the earlier semi final.
Every player on the 12-man Boomers rotation scored and seven stuck 3-pointers, led by Chris Goulding and Jason Cadee (both 4-of-5), Nathan Sobey (3-of-4), Jesse Wagstaff (3-of-6) and Daniel Kickert (2-of-2).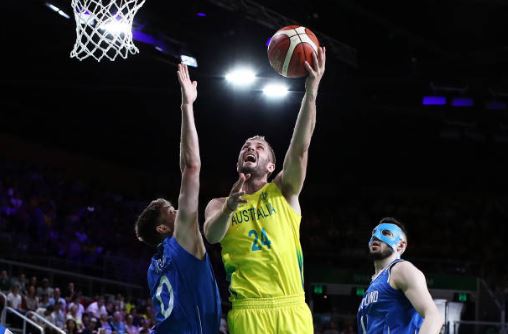 BOOMERS' WAG: Jesse Wagstaff had 17 points on 7-of-11 shooting in a super performance.
Kickert stuck his two 3-pointers to send Scotland an early message as the Boomers jumped 6-2 clear.
Jonathon Bunyan hit a short corner jumpshot for 4-6 at 6:58 and Scotland was feeling its way.
Unfortunately, it may as well have been blindfolded and in a maze from there as Cam Gliddon struck a triple for 9-4, then Goulding hit his first for 12-4 as the aerial bombardment continued.
Scotland came into the semi with high hopes and as the only other undefeated team alongside Australia but when Damian Martin twice on one play scrapped to secure an errant ball, then Wagstaff and Angus Brandt went to work inside, its aspirations disappeared very quickly.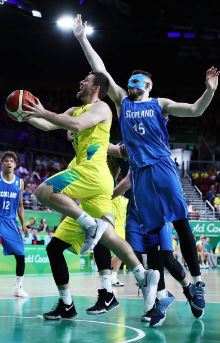 Ahead 20-4 at the first break, Brandt bumped it to 22-4 and Mitch Norton to 24-4 after a flamboyant move to the hoop (pictured).
The 3-point blitz continued with Cadee sticking three of them, Wagstaff and Sobey also joining in for a 48-22 halftime buffer.
Then NBL Grand Final MVP Goulding went to work after the interval.
He swished a 3-pointer within 13 seconds, then brilliantly deflected a pass to Nick Kay for a basket.
Goulding then stole the ball for a layup of his own before he buried yet another smooth triple, then another before Wagstaff sandwiched two treys around one from Sobey.
Australia was a juggernaut and Scotland had no-one at the Boomers' level as they won the quarter 35-10, eight of Scotland's points in the last two minutes.
To its credit, Scotland battled to the final siren but was completely outclassed and overwhelmed by Australia's defensive intensity and myriad offensive options, the ball movement impeccable as the Boomers scored off 34 assists.
Now the focus shifts for both teams, Beveridge with the task to get his men up again for a shot at Bronze against what must be a very irate New Zealand outfit.
Having whipped Canada 95-55 in intrapool play, the Boomers will start unbackable favourites for the Gold Medal and possibly just a small percentage relieved so many Tall Blacks went missing today.
MEN'S SEMI FINAL RESULTS
AUSTRALIA 103 (Wagstaff 17, Goulding 15, Cadee, Brandt 14, Kickert 12; Brandt 6 rebs; Sobey 6 assts) d SCOTLAND 46 (Malcolm, Fraser 9, Murray 8; Nealon-Lino, Murray 4 rebs; Bunyan 6 assts) at Gold Coast Convention Centre.
CANADA 88 (Diressa 22, Morgan 19, Tutu 17, Pierre-Charles 10; Pierre-Charles 7 rebs; Tutu 6 assts) d NEW ZEALAND 86 (Ili 23, Vukona, Abercrombie 13; Vukona 15 rebs; Ili 7 assts) at Gold Coast Convention Centre.
TOMORROW
*9am, Bronze Medal game, New Zealand v Scotland
*11.30am, Gold Medal game, Australia v Canada
(*All times AEST)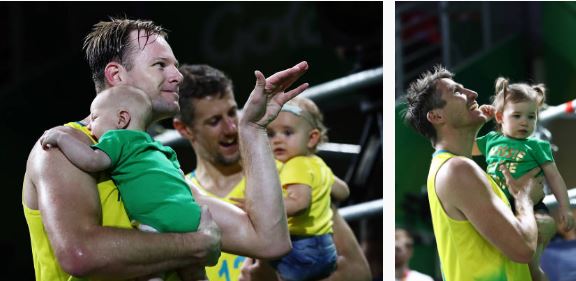 BABY PRIZE: Brad Newley, Daniel Kickert and Damian Martin celebrate. All pictures courtesy of GETTY IMAGES.