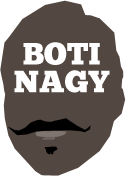 ---
Advertising opportunities available.
Please contact me.
---
Brisbane Bizarros but the NBL will be back
Tweet
NBL Chief Executive Officer Fraser Neill is more than buoyed after meeting yesterday with a group keen to back a Brisbane-based team from 2015-16 onwards.
In fact, he was almost ecstatic.
"I met with some business people in Brisbane with good business acumen and we are working with them to put together a good plan," he told me today.
"It will happen.
"Brisbane is a good, strong market, with sensible planning and strong management we believe it can work."
Neill said whether the new Brisbane NBL club would retain the Bullets name or move to a new moniker was still to be determined.
"These are questions we now have four months to work on," he said.
"Is the Bullets brand still strong? Would it be better to start with a new name?
"These are the sorts of questions we now have time to go back and work out."
Neill said he found a recent television report and newspaper coverage of an NBL bid by Brisbane Spartans to be "bizarre".
"We have had no contact at all with any Brisbane Spartans group – none," he said.
"It's quite bizarre."
Earlier this week, television and news reports quoted Spartans chairman Jarrod Sierocki claiming his club's bid should be "the only one considered when the National Basketball League assesses applicants for a franchise in the city".
The only problem with that is the Spartans "consortium" has yet to have made any contact with the NBL to give it anything to consider.
That is despite Sierocki already declaring his group planned to build a 6,500-seat stadium in suburban Carina on top of a four-storey carpark and to enlist four-time Olympian Shane Heal to coach.
"I think Shane is a really good choice to have in basketball and to bring to Brisbane," Sierocki said.
"Obviously he's been very successful in Brisbane before. I think it's very, very imperative that we get someone of the calibre of Shane Heal, being an ex-NBA star and Olympian."
While Heal's status as an "NBA star" easily could be debated, his profile cannot. But again, what makes something of a mockery of Sierocki's aspirations is the fact it is all news to the NBL boss.
"Like I said, it is a bit bizarre," Neill said.
"We have nothing from them beyond the various media reports. Over the past two weeks, we have seen a definite way ahead for a Brisbane team and are very confident it will get up."
If the Spartans ARE legit, they need to get a plan in front of someone who matters sooner than later because the group Neill met with are serious about returning NBL basketball to Brisbane.
NEILL remains extremely confident the NBL will swell to "at least" 12 teams by the 2015-16 season and ruled out speculation Wollongong Hawks and Townsville Crocodiles currently were at all shaky.
"Wollongong is fine and Townsville is going along OK too," he said.
A proposed second team in Melbourne, playing and exploring the city's south-east corridor is well-advanced and now Brisbane appears to again be a goer.
A combined state-representing team out of Tasmania has a strong chance and Neill said Canberra and Wellington also were in the running.
"The way it looks right now, it could be a 13-team competition in 2015-16," he said.