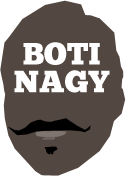 ---
Advertising opportunities available.
Please contact me.
---
Heartbreak as Boomers so very close
Tweet
IT was one of the great games of this or any Olympics but ultimately it was heartbreak again for Australia's Boomers, beaten 89-88 by Spain on the game's penultimate play.
Patty Mills (30 points) was called for what can best be described as a phantom foul as Sergio Rodriguez drove to the cup and was rewarded with two free throws.
With just 5.4 seconds on the clock, Rodriguez slotted both to give Spain its one-point lead, the Boomers taking timeout to design their last shot at bronze.
But that shot never came as Joe Ingles' passed it in to David Andersen and while he looked to continue the play, Spanish guard Ricky Rubio - who had done nothing of consequence all game - deflected his pass release.
The loose ball intended for Matthew Dellavedova was then smartly batted across halfcourt by Victor Claver as time ran out on Australia's gutsy effort.
Tragic, heartbreaking, shattering, the drama was over and evident in Spain's exultations and Australia's devastation.
"One defensive stop away from a medal," Mills lamented but in truth, the call was seriously questionable.
Unfortunately, there already had been plenty of those in the preceding 39 minutes and 54.6 seconds, Andrew Bogut dismissing it as symptomatic of international basketball.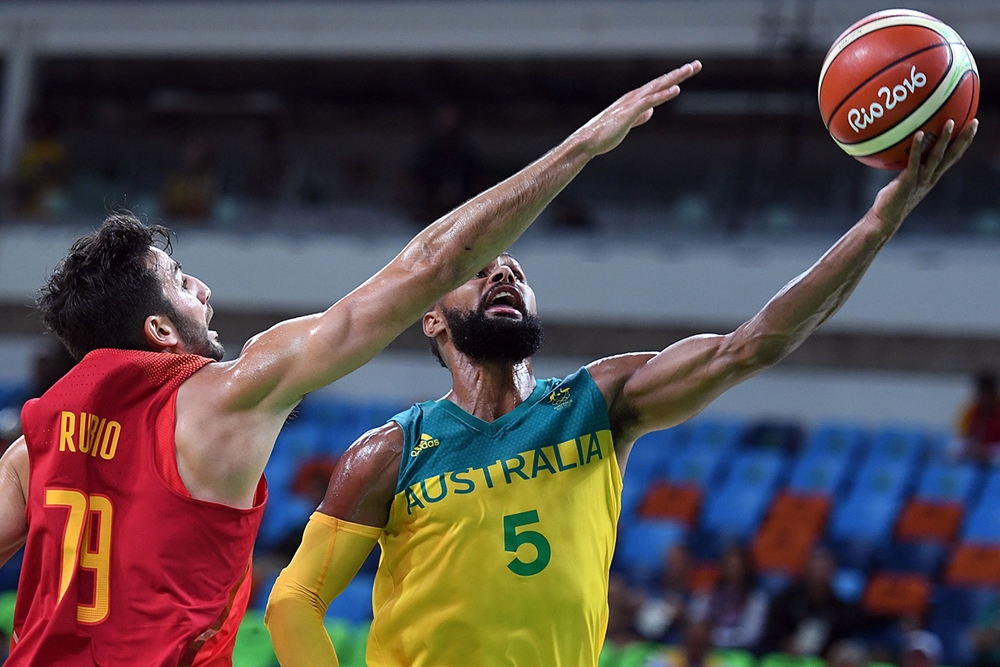 MILLS MAGNIFICENT: Patty Mills led from the front. Picture courtesy FIBA
Bogut fouled out with 7:54 left in the third quarter after picking up his fourth foul on the first play after halftime. It was a sad end for the NBA championship winner who worked his tail off to make it to the Games, even flying in his own doctor in to assist with his desperate knee rehab.
He sorely was missed out there too as Spain's veteran superstar centre Pau Gasol dominated the contest scoring 31 points at a whopping 80 per cent, with 11 rebounds.
Gasol was a monster and Nikola Mirotic also caused early havoc as the Boomers got off to another unsteady start.
A 10-0 run to close the first half left them only two in arrears at the main break, down 38-40 and feeling the momentum shift.
It had been a welcome recovery from a 28-40 deficit, Gasol continuing to dominate.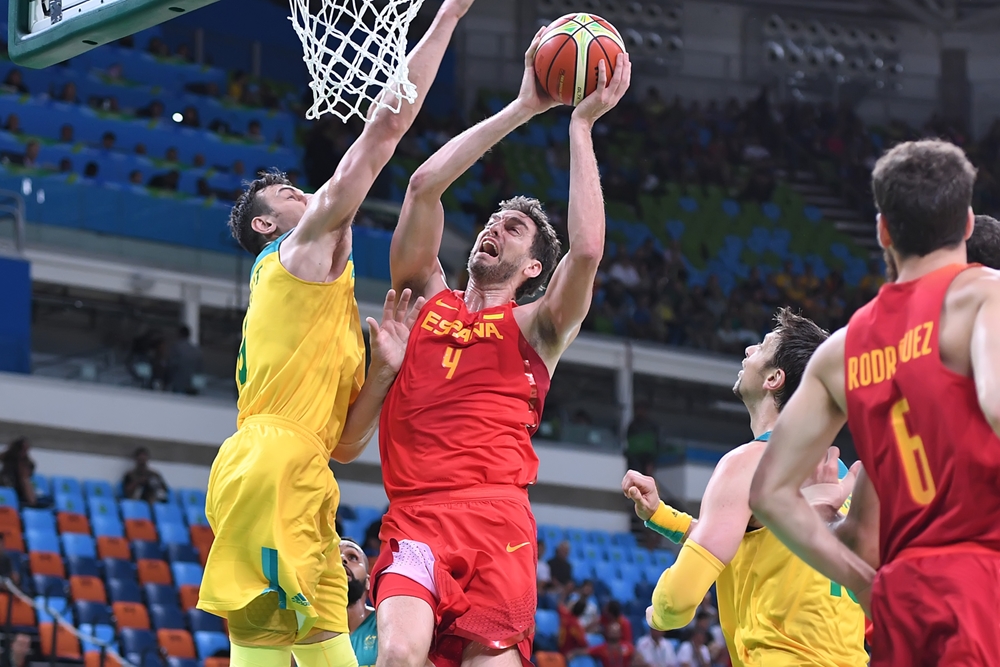 GAS ON: Pau Gasol powers to the hoop. The veteran killed Australia. Picture courtesy FIBA
He and Mirotic had controlled the game early with eight points apiece as Spain sped to a 16-9 lead.
Australia again was struggling offensively, with two shot-clock violations and a slew of turnovers thwarting any attempts to find the slick ball movement and sure attacks which characterised its intrapool and quarter-final play.
Some of that credit had to go to Spain's defence but much of it also fell to the Boomers trying too hard and not allowing the game to flow naturally.
Andersen's injection got the offence rolling, the tall centre-forward making the most of his last game in Olympic competition.
He assured the Boomers only would trail 17-23 at the first break and led the early going in the second as Australia closed to 21-25.
A succession of poor plays, including a surprising mid-air turnover from Dellavedova, opened the door again for Spain and it barged through.
Gasol had all day to size up a 3-pointer from the top of the key, then made a layup on the next Spanish foray for that 40-28 buffer.
Triples by Mills and Andersen swung the momentum back as Australia's defensive hustle also improved appreciably.
Fouled on a 3-pointer with 3.2 seconds to halftime, Andersen slotted two of the three freebies and the Boomers left the court in good shape.
They still needed Ingles to improve after his 14:21 of the first half returned only three rebounds and 0-of-1 shooting, but the door was suddenly ajar.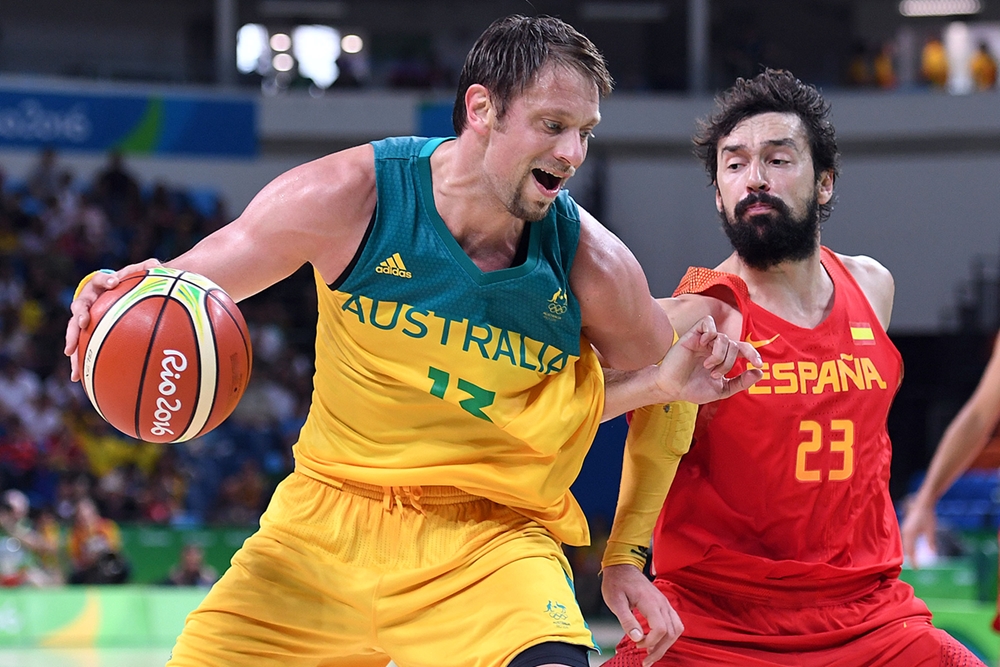 BENCH RELIEF: David Andersen provided an injection off the bench. Picture courtesy FIBA
The second half was an absolute cracker as Australia tied the game up, Brock Motum magnificent off the bench for 12 points on 6-of-8 shooting, with six rebounds.
Ryan Broekhoff also was at his offensive best today, his 13 points on a perfect 5-of-5 shooting, including 3-of-3 threes.
Spain led by three with 10 minutes of time-capsule level basketball to go, Rodriguez, who scored 11 of Spain's 22 points in the last quarter, opening it with a 3-pointer for a 70-64 lead.
Mills and Motum trimmed it back to two before Motum tied the match on an emphatic drive and slam dunk. That was an out-of-your-seat moment.
Australia forced a 24-second violation as Spain briefly lost composure, tech fouls and unsportsmanlike fouls flying around for both teams, the tension unbearable, the lead changing 14 times and tied three times in the pulsating period.
Gasol's putback dunk made it 83-82, Mills to the hoop made it 84-83, Rodriguez's jumpshot changed it to 85-84, the drama and theatre at fever pitch.
With 35.3 second left, Andersen slotted two pressure free throws for 86-85. At 28.8, Gasol's free throws took Spain ahead again 87-86.
Aron Baynes, who had lost a lot of confidence during the game, found it at 9.7 seconds when his hook shot gave Australia back the lead 88-87.
But it was Rodriguez's night to be the hero, gifted to the stripe on the single most significant call of the Olympics, a nation Down Under watching mystified as its Boomers were denied in the cruellest manner possible.
"Obviously disappointed," Mills said in a classic piece of understatement. "We set ourselves a very high goal and we didn't get it done."
The 2016 team joined our Boomers in Seoul, Atlanta and Sydney as fourth placegetters but easily the best of that quartet of Aussie teams.
What they DID get done was restore Australia among the world's leading basketball nations and show fans at home just what great shape the sport truly is in.
SPAIN 89 (Gasol 31, Mirotic 14, Rodriguez 11; Gasol 11 rebs; Rodriguez 5 assts) ) d AUSTRALIA BOOMERS 88 (Mills 30, Andersen 15, Broekhoff 13, Motum 12; Lisch, Motum 6 rebs; Dellavedova 8 assts).