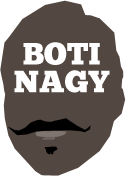 ---
Advertising opportunities available.
Please contact me.
---
State League needs a boost from within
Tweet
WHY is the State League in South Australia still referred to as the Central Australian Basketball League?
Why is the main season - the only annual season - of the highest level of elite competition in SA, a paltry 18 rounds in duration?
Why is the national anthem played twice nightly at home/away games?
They're pretty simple questions but, as mentioned elsewhere, when your administration is more concerned about getting through the working day than dreaming big for the sport, all you can be left with is the steady disillusionment of those who love the game.
Let me just take you through a quick history lesson and see if you agree the "CABL'' needs an urgent and complete overhaul.
Back in the Fifties when basketball was run by men of vision and daring, men who mortgaged their homes to get Forestville Stadium built, the sport had two annual seasons.
There was the Winter Season each year (April-September) and the Summer Season, which went from October to a recess in December, resuming in late January/early February.
For example, there would be the 1966-67 Summer Season, a break, then the 1967 Winter Season, a break, then the start of the 1967-68 Summer Season.
For a long time, both seasons were of equal merit.
Steadily, the Winter Season took on greater gravity and at some point in the 70s, it was upgraded to become SA's State League season.
Its winner was crowned State champion and slowly Summer devolved into a lesser competition.
For a couple of years, the BASA - now BSA - briefly experimented with an FA Cup-style KO comp at the end of the year, then opened each new year with a one-round "City of Adelaide'' season from February-April.
Eventually it became just the City of Adelaide (lesser season, as the name implied) to start the year, then the State League and a much-appreciated longer break through Christmas-New Year.
Suddenly, a sponsor was on board for the State Bank League there for a while, then the BankSA League.
In the mid-90s, BASA decreed our league should become part of the national Australian Basketball Association, which meant our men's and women's champions (and even our runners-up) post-season would additionally get to play on a grander stage.
We would send off our champs to play teams from the QBL, Waratah and Big V comps, plus the elite from the SEABL.
This, of course, was a bit of a farce on the men's side as a lot of the leagues had different import and salary restrictions and all that happened was our guys would get clobbered. Imagine the resources say for a team representing the Knox Association or Hobart, compared with a North Adelaide?
It was a long way from an even playing field.
But, nonetheless, having decided to withdraw the composite Adelaide Buffalos (men) and Adelaide Opals (women) from the SEABL competition after 1995, the way to proceed was to become a "conference'' of the ABA.
That is when all state league play shifted to weekends and to home/away, bringing it in line with the rest of the ABA.
Before that, state league women played their games on Tuesdays at Clipsal Powerhouse with the men there on Wednesdays. (Going back further, women played on Wednesdays and men on Thursdays at Apollo Stadium before the advent of late night shopping on Thursdays.)
The ABA also did not like the idea of SA maintaining its competition - now a subsidiary of its national purview - as a "state league'' and required two alterations.
It wanted a name change and some representation in the comp from outside Adelaide.
Just as the NSW league would become "Waratah'' and the VBA would evolve into "Big V'', SA could not retain "SA State League'' if it was to become part of the larger ABA.
Every time I shave, I see the guy who came up with the "Central'' name for our state league as BASA had commissioned me to help sell the concept.
At the time, the word was the WA State League would soon also be joining the ABA - hence the additional pressure for SA to join up - so with the West to our west, Big V to our east, "Central'' seemed the geographical way to go and it also stayed away from anything "South,'' as per the national body's request.
In hindsight, we could have called it the Hindmarsh Conference, the Tarndanya Conference, Flinders Conference or any other more imaginative name, but as NSW had not announced "Waratah'' as its moniker back then and the ABA seemed very location-centric, "Central'' won the day.
I believe if we had been called the Flinders Conference for example, by now BSA would have returned the competition name to "SBL''.
Calling our competition the "Central Conference of the Australian Basketball Association'' was, of course, unwieldy but steadily, Central Conference began to take hold.
At the same time, Riverland Raiders, a composite club from Renmark, Barmera, Berri, Loxton and Waikerie, formed to satisfy the ABA's need for the Central Conference to contain more than just Adelaide-based teams. (Eastern Mavericks also was well-served as a club by being part of a bigger picture.)
Mount Gambier Pioneers were happy to stay in the SEABL rather than shift to the Central Conference.
Now, with our Conference part of a "national'' competition, the national anthem pre-games was introduced as part of the night's entertainment.
I am as patriotic as the next person - I was jumping for joy when Patty Mills hit the three to beat Russia, Lizzie threw down her dunk, Sally Pearson crossed the finish line etc - but I think playing the anthem unnecessarily demeans its relevance and our reverence.
By all means, play it before international games and also at finals of NBL or WNBL competitions.
However, before a glorified state league game masquerading as part of a national "competition'' for which only our champs and runners-up even qualify?
And not once, but TWICE every night (before the women's game, then again before the men's) just made it seem gratuitous, if not just plain ridiculous.
But hey, we were part of the "ABA'' so it was at least understandable.
Ultimately though, the cost involved in being part of an ABA competition which only effectively meant an early elimination in the national finals for our men's teams and occasional glimpses of glory for our women, saw the various state leagues start to bristle.
Steadily, everyone recognised the fact playing ABA "national finals'' did not amount to much when there was no competing with SEABL programs, some of which have even been considered for NBL bids.
But in typical BSA form, its new title for its state league domestic competition of "Central Australian Basketball League'' is about as meaningless as a title could be, remembering we want people OUTSIDE our sport to support and embrace it.
(Maybe the SANFL should follow BSA's lead and call itself the Piping Shrike Football League. Makes about as much sense.)
Why BSA simply did not officially go back to the State Basketball League title remains as big a mystery as why the national anthem STILL is played twice at every home/away game.
It's a "state'' league. Play the State Anthem if you simply feel so compelled to play something. (SA's state anthem is actually the "Song of Australia'' - there's something you probably didn't realise.)
There was a time in the 70s when the SBL had eight teams so everyone played each other four times - a 28-round season.
That was intense.
Now, it is a paltry 18 games with each club playing each other twice.
Seriously?
Our major domestic elite competition goes for 18 rounds, plus a few more for finals?
Hope the BSA isn't too overworked running that.
How much do these teams have to train and prepare for a season which does not even go for half a year?
You wonder why the "CABL'' is in steady decline?
I wonder how often the sport's powerbrokers in SA actually even attend CABL games. Other than competitions manager Paul Arnott, I didn't see anyone this season at St Clair, Port Adelaide, Hillcrest or Marion - arguably the worst of our venues - or at Starplex, Wayville, Pasadena, Mt Barker, MARS or Morphett Vale for that matter.
If they attended more than the Grand Finals at Adelaide Arena, they might realise just how ancient and spectator-unfriendly many of the CABL venues are.
I know. I know. There are plans for this, that and the other. Aren't there always?
About six years ago, then 36ers assistant coach Steve Breheny devised a fairly innovative regular season draw for our state league which meant every team played every opponent three times.
That made for a 27-game season.
But here's the thing. The format was as it is now - home/away - but the third round was "neutral'' and played midweek at Adelaide Arena.
It was sort of a "back to the future'' innovation as the men were drawn to play Wednesday nights in one sitting, with three games on the main court and two on the side court.
The same applied for the women but on Tuesday nights.
If "length of season'', not "amount of games'' was the issue, the nine weeks at Adelaide Arena could comfortably be slotted into the existing scheduling.
Yes, it could cause some disruption issues with "social'' but if the BSA is serious about Youth League - and Year Two looks pretty sick compared with Year One, especially on the female side - then it could incorporate YL into that structure and leave social alone.
Of course it would take some planning and thought but most players I know would prefer to play than train, so extra games midweek to make a 27-round season makes sense, especially as it is at a neutral venue and site for the Grand Finals too.
If SBL women's teams trained on a Wednesday, Tuesday night midweek games would be no disruption and if the men had a Wednesday night incorporated into the schedule, their midweek training would fall on Tuesdays.
Like I said, YL and Division Two would need to be adjusted accordingly but for heaven's sake, doesn't the credibility of our supposed elite competition deserve it being given priority?
If you have ever wondered why publicity has dwindled to next-to-nothing beyond Messenger Press' cover, it falls right at the feet of BSA.
Gone are the days of the competition being televised on commercial or even public access TV.
Gone are the days of KG and Cornesy talking to SBL players.
Gone are the news items on TV services about Woollacott and Halls Medals, Grand Final previews.
Gone is just about anything not Carla Borrego-related from our daily paper.
Why?
Because other than weekly email updates, BSA does precious little to promote its competition.
As you will grow accustomed to me saying, if you don't rate your own product, why should anyone else?
So no, BSA does no season launch where it can invite media and sponsors - sponsors?? - to tell the world at large that its primary competition is about to get rolling.
No, the BSA holds no press conferences in Grand Final week to get the word out via the established media that the biggest event on its local senior calendar is about to happen.
TV and radio have no clue what goes on at our elite level in SA.
You honestly think that a basketball writer at a daily newspaper (such as myself) wasn't chomping at the bit to write a massive piece about the performance of Eastern's Tess Madgen when she went off for 43 points at 62 per cent, 17 rebounds, 10 assists, seven steals and three blocks in a win over South?
It was one of the single greatest SBL performances I've seen but because no-one at the newspaper (and therefore at its adelaidenow.com.au website) thinks anything of the "CABL,'' I could not sell it as a thoroughly justified and warranted picture/story.
In the end though, it's the BSA's fault entirely.
Selling 18 rounds of basketball should not be that hard but our admin seems more intent on just getting through each year than recognising that in South Australian basketball, our SBL is as good as it gets and so must be treated with respect.
And if the CABL champion is added to the list of State champions each year - as it is - then surely the SBL needs to again become the name of our state league.
It would not take much to return to the glory days.
Just a little effort.