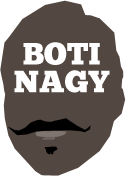 ---
Advertising opportunities available.
Please contact me.
---
Bullying is alive and thriving in sport
Tweet
SALLY Phillips, former WNBL star and Head of the League, partially has broken her silence in this personal article we're reprinting here with her permission:
On Friday 24th April 2020, some old wounds were reopened as I read about Raelene Castle and the 'abhorrent' bullying she was subjected to at the hands of "faceless people."
Is bullying alive and well in sport? Oh yes it is!
It has been a little over 12-months since I resigned from my role at Basketball Australia and my deep wounds continue in their struggle to heal.
The stitches holding these wounds together are fighting to hold tight; still being stretched by the memories of what I went through, and what I can only recall as the nightmare of being subjected to bullying.
So many people have asked me to open up about what really happened and why I seemed to just vanish without a trace, but I have stayed silent.
I remain silent as I am terrified that exposing the truth about my time leading the WNBL will only further open the wounds I am working so desperately to heal; sadly, to this day I am consumed with the fear that I will never fully recover, am I broken?
On the flip-side, is staying silent and not sharing how the behaviour of others made me feel just granting them permission to stay the same?
Can baring my soul and opening the wounds lead to a conversation beginning that might drive systemic change in sport?
J.M Barrie asks the question in his book The Little White Bird. He writes "Shall we make a new rule of life, always to try to be a little kinder than is necessary?" Can kindness exist in sport?
Can kindness exist in sport?
Being beaten down every day, I very quickly became a shell of my former self. My former self was confident and had a resolute faith that my incredible work ethic and desire to make a difference would create the change everyone who loved the WNBL was craving. I was the person that chose to get in the arena, the person that would "actually strive to do the deeds."
Yet no matter what I did, great things I achieved, I was surrounded by stakeholders who didn't want me to succeed; critics from day one who were never prepared to back me, critics who would constantly reinforce a message that they could do better, huge egos working away in the background, chipping away at my soul.
When I started to think about what I could do so that I did not have to wake up and face another day, something had to give. The last straw came when I was consumed with the planning on how I could crash my car driving home from work.
"How can I crash and injure myself, bang myself up a little bit so I can get some time away from what I am going through?" I also wanted to escape from the sadness of knowing that so many knew what I was being subjected to, yet not a single person stood up to say that it was not OK!
Instead I started to face questioning from colleagues about my own resilience! Rather than anything being done to banish the bullies, it seemed clear the expectation was for me to figure out a way to deal with it, toughen up!
I was made to feel what I was going through was normal for someone in a role like mine and I needed to decide if I could 'hack it' or move on. I have never felt so alone, hopeless and isolated!
My experiences have led me to question how sporting administrators entrusted to lead, can perform at their very best when they are subjected to bullying and constant undermining?
Should it be accepted as the norm that if you are leading a sport, be that the CEO of the AFL, or president of the local basketball club, that you are signing up to be bullied by stakeholders every time they don't get the outcome that is to their liking or satisfaction?
How can a person lead with strength and resilience if they are struggling with any number of the following effects of being bullied?
*Social isolation
*Feelings of shame
*Sleep disturbance
*Changes in eating habits
*Low self-esteem
*Symptoms of anxiety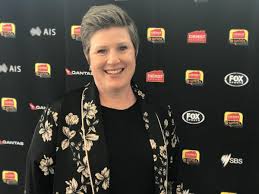 *Psychosomatic symptoms (stomach aches, headaches, muscle aches)
*Poor performance
*Symptoms of depression
Even though much about sport on the field, or on the court or pitch is combative by nature and the want and need to win is the ultimate goal, I ask:
Can we inject some kindness into the way we interact with others, even when faced with challenging times, disagreement or dissatisfaction?
Can those working in sport find a way to park egos at the door and inject maturity and a sense of caring connection into an enhanced form of dialogue?
Can sporting organisations and their stakeholders work towards finding common ground, creating win/win situations for all?
I fear that if the answer to any of the questions above is no, that many sporting organisations in Australia will remain fractured and the divisive bullies will continue to rule. These fractures at the top [for example – NSOs and professional leagues] filter through to grassroots sport.
Sporting clubs are at the heart and soul of Australian communities; sport has the ability to provide the perfect platform to facilitate cultural change and our leaders at the forefront need to lead by example.
Bullying can no longer be tolerated!
It is very important for you to know that I was not expecting the stakeholders I endeavoured to work with to sit around the campfire with me singing Kumbaya!
This article is written to demonstrate the toll that bullying can take on a person's life, and a hope that my story will encourage everyone to think about their daily interactions with people. Despite the fact that sport is driven by winning, it shouldn't mean that we are prepared to sacrifice others for the W!
If you are acting in your own self-interest at the expense of others, it might be time to reconsider the type of person you really want to be.
I will continue to work hard in being purposeful and visionary, clearly communicating a compelling vision for the future I would love us all to live and see. I am excited to continue to work hard in regaining my optimistic view on life and doing all I can to process my experiences into fuel that will help drive change.
Bob Anderson in his Mastering Leadership article says, "leadership springs from the pursuit of purpose; love for what the soul wants most to pursue in and through life".
It is time for me to stop feeling broken!
It is time to for bullying to stop!
"As human beings we don't just have the capacity to be kind, but the very choice of kindness." R.J Palacio ~ Wonder
If you or someone you know is experiencing a personal crisis, please contact Lifeline Australia on 13 11 14, Kids Helpline on 1800 55 1800 or log onto Beyond Blue's website www.beyondblue.org.au