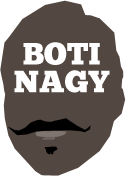 ---
Advertising opportunities available.
Please contact me.
---
Can't stop The Rot, even seeing Red
Tweet
LOOKS like the NBL and B.O.T.I. were of like mind with our awards, the league tonight revealing Wollongong Hawks import Rotnei Clarke as its 2013-14 MVP.
But before James Ennis or Chris Goulding fans get their shorts all bunched up, bear in mind votes were cast after every game and Rotnei did not lose a lot of votes to guys named Beal, Martin or Redhage, or to Worthington, Walker, Ballinger who all polled.
Clarke had a great year and thoroughly deserved his success.
Clarke, Goulding, Ennis, Daniel Johnson and AJ Ogilvy completed the All Star Five and only one of them later threw his award off the Docklands wharf in disgust.
Let's hope his fit of pique at not winning the MVP doesn't impair his grand final preparation but a fair contingent of Red Army regulars had to chase him down and calm him down.
Wollongong's popular mentor Gordie McLeod, who lost an import on the season's eve, then dealt with a run of outs as his Hawks plummetted to last before soaring into the playoffs, won his second Coach of the Year honours.
Kevin Tiggs completed a great night for Wollongong when he was named the league's Best Sixth Man.
Perth's Damian Martin was declared the best defensive player for the fourth straight year and also should have won Play of the Year for his chase down and timed jump to reject a Gary Ervin fast break layup, leap to save the ball from going out and flick to keep it in play and on to a teammate.
All class.
(Pity he wasn't on the wharf later in the night for a repeat performance. He probably could have retrieved that thing before it hit the water!)
Damo's Wildcats teammate Tom Jervis was named Rookie of the Year and would have taken the "Mature Age Recruit" title as well, except there isn't one.
Melbourne guard Nate Tomlinson was the league's most improved player, another well-deserved win for all his work and effort after a less-than-dazzling rookie year.
Amazing what a coach's faith and your own desire to improve can get you.
World Cup-bound Michael Aylen was unbackable for the Referee of the Year award, which he duly won.
The awards were presented tonight in Melbourne.
Here's how they went, compared to mine, which were announced on March 24 at a galah luncheon in the inner Adelaide suburbs, where the party pies and pasties were in huge demand.
NBL - B.O.T.I.
Most Valuable Player: Rotnei Clarke / Rotnei Clarke
All Star Five: Rotnei Clarke (Wollongong), Chris Goulding (Melbourne), James Ennis (Perth), Daniel Johnson (Adelaide), AJ Ogilvy (Sydney) / Rotnei Clarke, Chris Goulding, James Ennis, Brian Conklin (Townsville), Daniel Johnson
Coach of the Year: Gordon McLeod / Gordon McLeod
Best Defensive: Damian Martin / Damian Martin
Best Sixth Man: Kevin Tiggs / Jamar Wilson (Cairns)
Most Improved: Nate Tomlinson / Tie: Nate Tomlinson, Tom Garlepp (Sydney)
Rookie of the Year: Tom Jervis / Mitch Young (Cairns)
Best Referee: Michael Aylen / Raoul Kirsten
Congratulations too to TEN/ONE TV commentator Steve Carfino for his work announcing the last few rounds of the MVP count and this year not giving away the winner, even AFTER everyone in the room knew who it was.