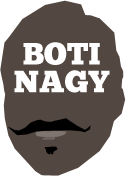 ---
Advertising opportunities available.
Please contact me.
---
Cluster buster: Rankings/Tips
Tweet
WNBL fortunes could be made or lost this weekend in the league's historic "Cluster Round" at the State Basketball Centre which will see all eight teams in action under one roof.
Already Melbourne's hopes have been dealt a blow with Liz Cambage taking an early plea and thus having her two-game suspension for unduly rough play reduced to one game.
But it was a costly loss of discipline by Cambage to intentionally knee Canberra import Mistie Bass and her absence from the Boomers team against the Fire in Townsville likely also will mean losing the season series.
Few people ask to become role models but when you are one, it pays to remember there are little impressionable eyes upon you - not to mention the Games Review Panel.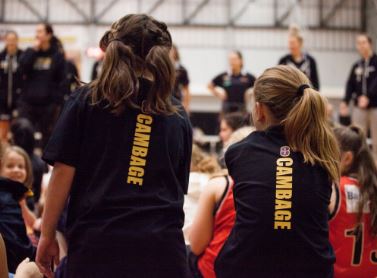 On a positive note for the Cluster Round, Cambage will be back on court as the Boomers look to repeat their recent big win over the defending champion Sydney Uni Flames on Sunday.
THE best of 3-on-3 basketball also will be on show during the Cluster Round with the CLB3X3 Showcase, featuring SEABL and CLB Elite Teams.
That action all starts tomorrow with the Corporate Cup-Open-Masters at the State Basketball Centre from 5pm. On Saturday, CLB Elite competition will run from 12-5pm, leading in to the two big WNBL TV matches.
On Sunday, juniors will be on court from 9am-1pm ahead of the WNBL matches. With national and world ranking points available, it will be "game on" in the halfcourt.
HEARD on the grapevine but have not had this confirmed, that in her other role as a DJ, Melbourne's Liz Cambage is about to add the old America hit "I Need You" to her playlist.
LOOKING forward to this week's FOXSPORTS WNBL Double-Header from the "Cluster Round" at the State Basketball Centre and hopeful if Ben Waterworth is on the call that he's maybe a little more on the ball.
As sweet as his co-comme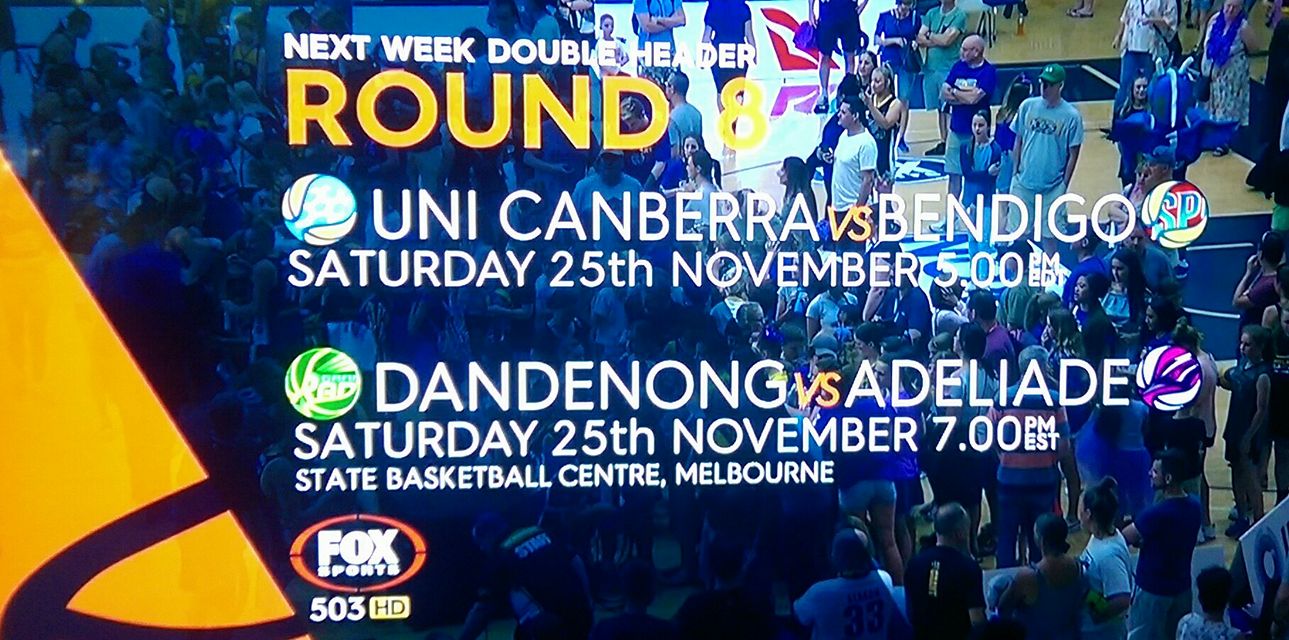 ntator on last week's Melbourne-Canberra call can be, Jenni Screen isn't dual-Olympian "Jenni Sweet."
And I'm sure we all loved Ben's contention that a a certain player was one of the WNBL's "best stealers" while another is one of the league "best blockers". Thought it was American football there for a minute.
Even Jenni caught the bug it seems, asking Monique Conti in her post-game interview: "How are you enjoying your first year?"
Um. Monique won the Betty Watson Rookie of the Year award for 2016-17 ... oops.
As for the graphic (above) promoting this week's double-header ... this is why Adelaideians have such an inferiority complex, Adelaide being so very hard to spell.
WNBL TIPS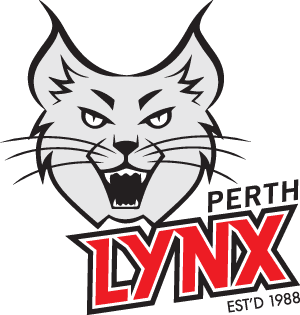 V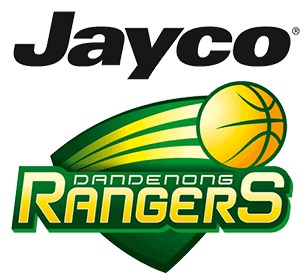 THIS round is not just the "cluster" on the weekend but tips off with Perth Lynx at Dandenong in a big game for both clubs' playoff aspirations. The Rangers are regrouping in the absence of Sara Blicavs but even with her in the lineup, Perth won their first matchup 88-78 in Perth last month. The Lynx are on a four-win streak - in the process beating the three teams which joined them in last season's finals - and by an average of 16.3ppg. Perth is coming and Dandenong will need a big game from former Lynx pair Carley Mijovic and Tessa Lavey. It's looking like five straight.
WITHOUT Liz Cambage (suspended) Melbourne will have its hands full containing Townsville's big frontline in the Fire's "Dads and Daughters" night at The Fire Station. The Fire were magnificent in Adelaide, with not just the notables such as Suzy Batkovic and Cayla George firing. Micaela Cocks' back-to-back threes - she hit four straight - in the last quarter, subdued Lightning's resistance while Mia Murray made an immediate impact off the bench. There's just too much firepower (see what I did there?) for the Boomers without their biggest asset.
AND so, to the Cluster on the weekend:
BENDIGO v Canberra basically amounts to which team will escape the 2017-18 WNBL bomb shelter. Losing Kelsey Griffin has gutted the Spirit while Rachel Jarry's absence for a month due to concussion has reduced the Caps to a lower case. At tipping time, the final status of Mistie Bass (severe corky) was unknown but assuming she does make the trip to Melbourne's State Basketball Centre, then the Capitals just seem to have enough in the tank to pull this off and consign Bendigo to another season of lamenting what might have been if injuries had not struck.
AFTER beating Adelaide in Adelaide in overtime, Dandenong stuttered at home in the game where Sara Blicavs went down injured in the first half. The Rangers have had time since then to get their new house in order while Lightning again took a lump from Townsville last round. Only Abby Bishop was getting shots up until Vanessa Panousis, Chelsea Brook and Lauren Nicholson decided to have a go. There was a distinct lack of offensive contributors and Lightning need them to offset the multi-pronged Dandy delivery of Steph Blicavs, Kayla Pedersen, Laia Palau et al. Tough one but favour Adelaide slightly.
TOWNSVILLE against Perth is one of the games of this round, especially with the Lynx recently mauling the Fire 87-68 in the west. Townsville responded by massacring Adelaide (twice) and smashing Bendigo in between. But the Lynx are rolling and will have the added confidence of knowing they already have mastered the far north Queenslanders. Suzy Batkovic is sure to be "up" for this one but the Fire will need more from imports Sydney Wiese and Laurin Mincy to counteract Courtney Williams, Sami Whitcomb and Alice Kunek. This time, I think Townsville will.
WITH their season-series at 1-1, neither defending champion Sydney or championship-contending Melbourne will be leaving anything behind when they hit the floor at the SBC. Liz Cambage coming back into the Boomers' lineup will have them revved and players such as Kalani Purcell, Bec Cole and Maddie Garrick have provided wonderful support. Jenna O'Hea has a few clues too but this one is massive for Sydney. Belted recently by Melbourne, it needs to make a statement in front of a crowd which will be very pro-Boomers. If Belinda Snell suits, I'm predicting a Sydney upset.
WNBL RANKINGS This Wk-Prev (Record)
8 (8) SPIRIT 2-9: The battle to avoid the whine cellar is on in earnest and at a neutral venue.
7 (7) CAPITALS 2-9: Will need Bass playing to find the right tune against Bendigo.
6 (6) RANGERS 5-5: Will either stay in the race or drop off the pace this round.
5 (5) LIGHTNING 6-5: Could not handle Fire and must have a full buy-in to top Rangers.
4 (2) FLAMES 7-4: Have to step up against Melbourne after recent stumbles.
3 (1) BOOMERS 8-4: Need at least a split from this round but very capable of doing it.
2 (5) LYNX 6-4: Have been rolling but this is a double dose of toughness on the road.
1 (3) FIRE 7-3: Getting it done against lesser lights but time now to answer the call.
PS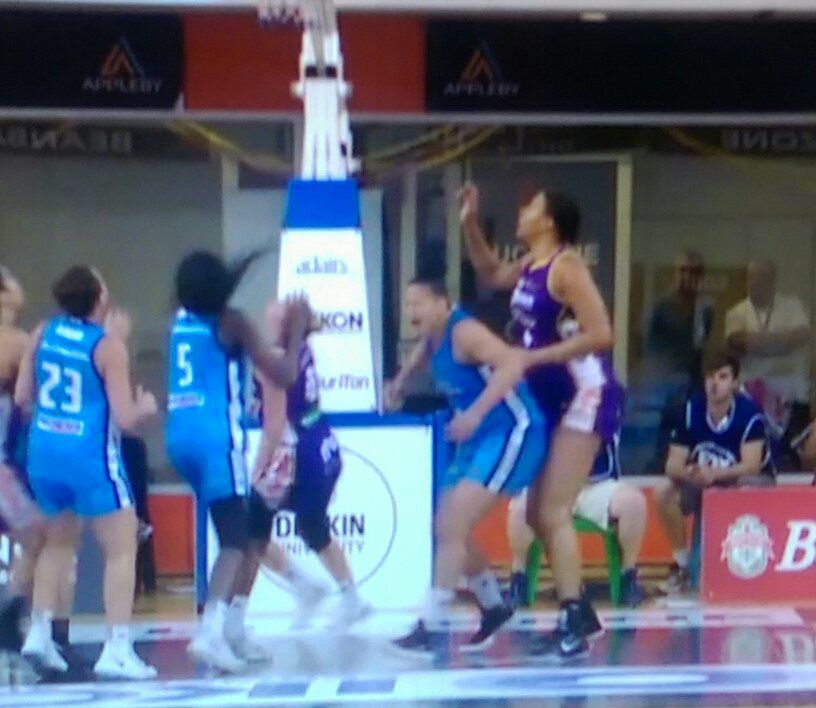 You put your right foot in
You take your right foot out
You put your right foot in
And you shake it all about
You do the hokey pokey
And you get yourself rubbed out
That's what it's all about