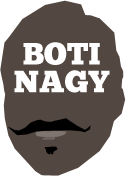 ---
Advertising opportunities available.
Please contact me.
---
Come off it Trevor
Tweet
THE outrageous claim today by under-siege Perth Wildcats coach Trevor Gleeson that Adelaide 36ers players "accentuate contact" going to the hoop, has to be one of the more desperate in recent memory ahead of a potential semi final KO.
It is difficult to perceive as anything other than a straight-out plea to match officials to allow even greater contact by his Wildcats, already long-renowned as the NBL's most physical team.
"They do a really good job of accentuating the contact," Gleeson told the media of the 36ers.
"They're masters at it.
"They lead the league in foul shooting.
"I think they've had 200 more foul shots than any other team in the league through the regular season."
Of course they have. They play a fast-break style and attack the rim relentlessly, a fact Gleeson appears to have accidentally omitted.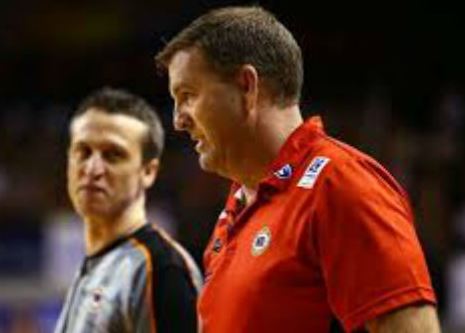 When defenders cannot cope as they back-pedal at the onslaught, they reach in, they bump, they hold. In other words, THEY GET FOULS.
Accentuating contact?
Let's be blunt here, Perth Wildcats NEVER – NEVER EVER – should bring up the topic of accentuating contact or accuse anyone (not even Cairns) of that.
They have made flopping an art form, and as much as Matt Knight and Shawn Redhage – and the latter's under-study Jesse Wagstaff – deserve all due kudos for their toughness and basketball IQ, they routinely would hit the floor more than the ball when a Harlem Globetrotter is showcasing his dribbling skills.
No sight at an NBL game is as disingenuous as Gleeson on the sidelines indicating the flop signal toward officials when an opposition player has gone down.
So when Gleeson neglects to mention the 36ers' style is all about attacking the basket and therefore, NATURALLY, they are going to get to the free throw line more often than a team which does not, you have to scratch your head.
Why they get to the line more than any other team isn't rocket science, though a cynic might conclude the timing of Gleeson's sudden observation would be to try and influence match officials ahead of tomorrow night's Game 2.
As if having 13,000-plus rabid Red Army fans raining their vocal terror down and influencing the officials won't be sufficient.
But then a 35-point Game 1 loss obviously is weighing heavily on the three-time championship mentor.
"We've got to be careful how we play that," he said. (Which probably really means: "Our defence cannot stop them in full flight.")
"If the refs are calling it, we've got to be smarter. (Which like translates to: "Let's hope these remarks make the refs less likely to call the contact, which would suit us just fine.")
"We can take a leaf out of their book and start over-emphasising the contact as well." (Which absolutely means: "We've got to get back to over-emphasising contact and return to playing 'Wildcats basketball'.")
Sixers coach Joey Wright said he had not detected even a hint of complacency in his charges or in their attention to detail, his men understanding the anticipated hostility awaiting them at The Jungle.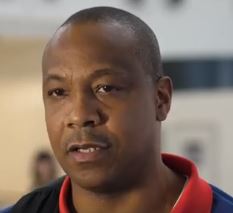 "If we get out in the open court and they play physical, it's obviously going to demonstrate a foul, so we've got to make sure it's not halfcourt basketball," Wright explained.
"If it is halfcourt basketball, they can lean on us a little more and push us a little more, so we want to get out in the open court and make it a fullcourt game."
Adelaide is expecting far more fire in the Wildcats at home and is not overly hooked up on the large nature of its Game 1 win.
"They'll definitely come out with a different game-plan," Wright said.
"They would have been working on some things we took away from them, so we've got to make sure we're ready to counter what they do.
"They did some things that slowed us up at periods. That game really didn't break up until the middle of the third so for the first good part of the game, they were countering what we were doing.
"So we've got to make sure that we're able to attack their zone, their press – be ready. It will be more physical down in Perth as well."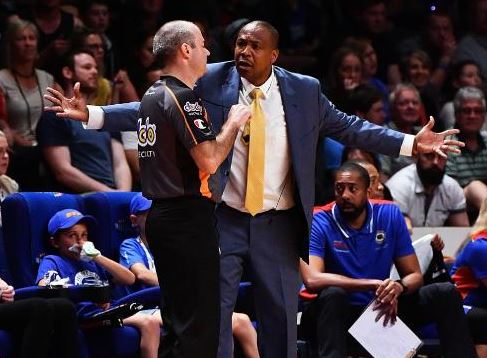 BEST-OF-THREE SEMI FINALS
GAME 2: Adelaide 36ers (2) v Perth Wildcats (3), tomorrow night at Perth Arena, 6.30pm WA; 9pm SA, NT; 9.30pm AEDT, on FOXSPORTS 503.
GAME 1: ADELAIDE 36ERS 109 (Childress 22, Creek 20, Shorter 18, Johnson 16, Sobey 15, Moore 10; Creek 11 rebs; Shorter 7 assts) d PERTH WILDCATS 74 (Cotton 22; Cooke, Brandt 6 rebs; Kenny 4 assts) at Titanium Security Arena. 36ers lead Best-of-3 series 1-0. Game 3, if required, Sunday at Titanium Security Arena, Adelaide.