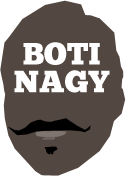 ---
Advertising opportunities available.
Please contact me.
---
Conner a goner in latest reshuffle
Tweet
SACKING coaches is nothing new in team sport but after assembling another revamped Adelaide 36ers' NBL roster, maybe it's time the club's GM of basketball, Jeff Van Groningen stepped up to actually coach some of these players he routinely recruits.
Last year, even before Conner Henry was announced as coach of the 36ers, several key player signings already were revealed, suggesting the new man at the daily helm had little or no input.
Now Henry, after a disastrous season where only Josh Giddey's proximity to a triple-double was the regular major topic of conversation, is dumped, one year into what supposedly was a two-year contract.
(I seem to recall the club signing him for three and thinking at the time that it just dumped Joey Wright after signing him to an unprecedented and somewhat ridiculous five-year contract so why sign Henry for three? But maybe my memory is faulty. Or doesn't suit the narrative.)
So once again the 36ers have collated a roster - lost their only SA connection in guard Alex Mudronja (who left because the coach who is now out didn't see a future for him) - that the new coach will have zero input into.
This is the culture now.
Remember the terms under which Wright left? Or Mitch Creek?
And what about this? Henry was doing his 14 days quarantine in Queensland, then went and worked on-court with new recruit Mojave King, before the 36ers told him of his dismissal.
Maybe it was Henry that was doing too much dribbling but whether as an NBL coach he was good, bad or otherwise - and I had him in the "bad" category - he did not deserve to be treated that shabbily. Two weeks in unnecessary quarantine and then sack him?
Very classy.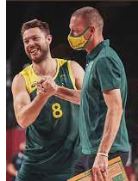 Former 36ers championship player John Rillie, coming off an assistant-coach role with the Bronze Medal-winning Boomers at the Tokyo Olympics, is a name being touted as Henry's successor.
He has been coaching in the US college system since 2011, first as an assistant at Boise State in Idaho, then UC Santa Barbara.
The Sixers could do a lot worse, and already have, several times, even before this administration.
Or they could follow the latest trend and sign a G-League coach with some tenuous NBA assistant experience. It seems to be the way the NBL wants to go in its desperation to position itself as NBA-Lite.
Forget Aussie or NZ coaches such as Rob Beveridge, Shawn Dennis, Paul Henare, Brendan Joyce, Trevor Gleeson or Andrej Lemanis, for example, who head overseas now to ply their trade. Let's not even speculate promoting an Aussie assistant coach, Adam Forde possibly the last of a dying breed.
Have an accent and you likely have a gig. For some of us, it's like being caught in a time warp we hoped Australian basketball grew out of long ago.
Guess it was premature, just like Henry was in stepping on a plane.