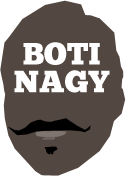 ---
Advertising opportunities available.
Please contact me.
---
Creek wreaks his revenge
Tweet
TWO of Adelaide's finest captains, Mitch Creek and Adam Gibson, today conspired to sink the Sixers in Melbourne as Phoenix firecracker John Roberson again went off in a second-half explosion.
With both South East Melbourne and the 36ers vying for a berth in the post-season, it was the Phoenix who fired the first big shot, casting aside any inhibitions from their 31-point road loss to Perth to start this round, with a powerhouse 54-41 second half today.
Containing Adelaide to 15 third-quarter points was instrumental in Phoenix's rise, and that was before Roberson (below) cut loose for a game-high 24 points with 6-of-10 threes and seven assists in the 101-91 victory.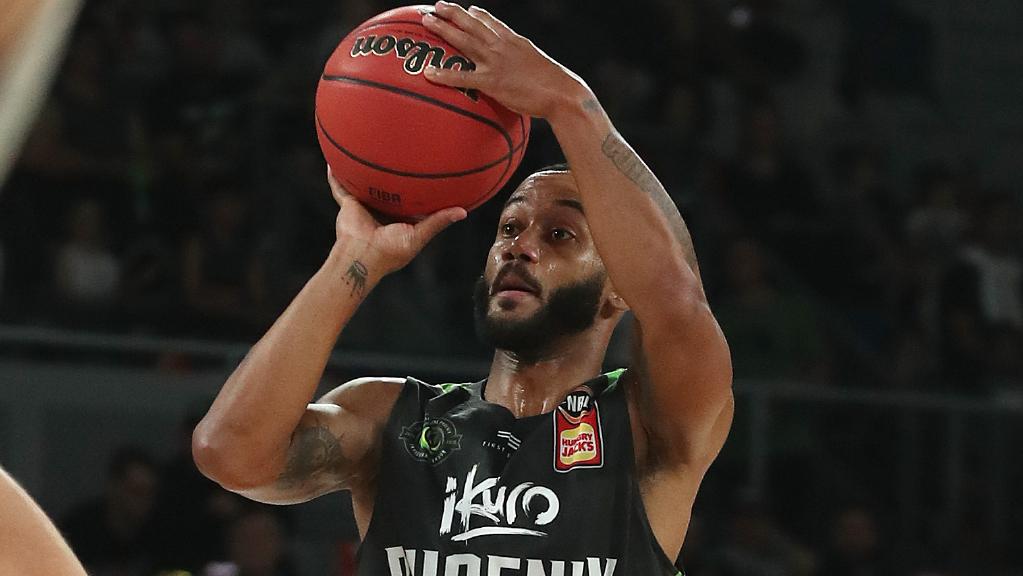 Creek, one of Adelaide's most beloved past players and for years the face of the club, had a tentative first half, going 1-of-9 from the floor and appearing ready to let the game come to him.
While that was unfolding, 36ers stalwart Daniel Johnson, in his 300th NBL game, went to work as Adelaide controlled the early momentum.
A Jerome Randle behind-the-back pass for an Eric Griffin dunk was entertainment "gold" before Creek, at 3:04 in the first quarter, scored his first bucket off a drive.
Anthony Drmic swished a 3-pointer to then tie it up at 19-19. Griffin went coast-to-coast before dropping off the ball for Harry Froling to score, Adelaide ahead 26-23 after one.
Ramone Moore was attacking aggressively and when Randle struck consecutive jumpers, the 36ers' lead bulged into double figures. A three-point play by Moore pushed the lead to 36-23, forcing a Simon Mitchell timeout, Adelaide with a 10-0 opening to the quarter.
Mitchell implored someone to go get a piece of the offence and Gibson, who played for 36ers coach Joey Wright at Brisbane, Gold Coast and Adelaide, took that to heart.
Striking a confident 3-pointer, he next went to the free throw line and further cut the deficit back to 28-36. Another triple meant Gibson scored eight straight points for Phoenix, his third threeball for the period giving him 11 for the quarter.
Roberson followed suit with a pair of 3-pointers, Adelaide maintaining a meagre lead until Moore copped a technical foul and Drmic a second T soon after.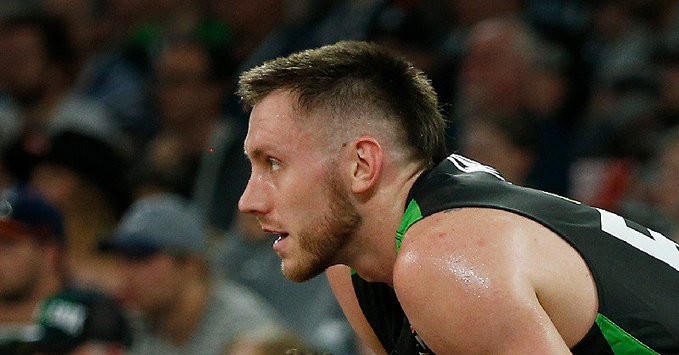 Still up three (50-47) at halftime. it was abundantly clear Creek (above) had won his personal mindgame when he opened the third quarter icing a 3-pointer.
Then it was time for some "MC Hammer" as Creek swatted a shot by Griffin, sticking a second triple for 55-56.
Roberson then struck one of his own to tie the game at 58-58 before Randle collected his third foul and Ben Madgen gave South East the lead for good from the stripe.
A hook shot from Creek made it 62-58 and when he scored on a tough drive, he additionally drew a foul, his bonus taking the Phoenix lead to 65-58.
Truly, the writing was on the wall for Adelaide at this stage, despite Randle's jumpshot and Froling's 3-pointer bringing Adelaide back to 63-65.
Creek's vigorous defensive rebound meant the tone was set and South East was only going to build on its 70-65 lead at the last break.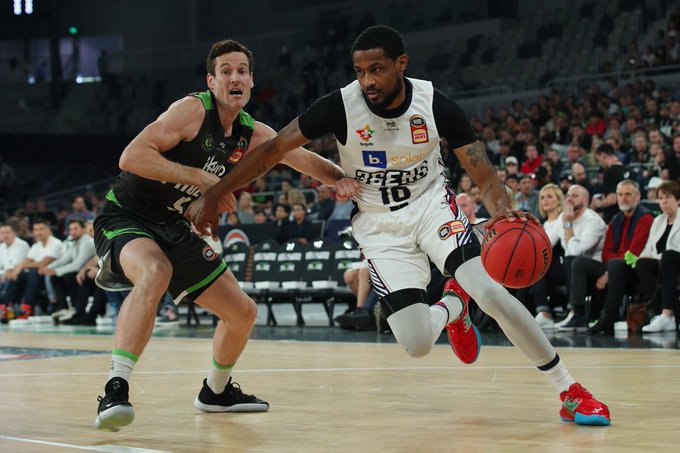 Griffin opened the last with two strong baskets down low but Roberson more than cancelled them with a pair of 3-pointers.
Randle picked up his fourth foul, Griffin shoved Creek to the floor, their resultant verbal exchange leading to double tech fouls, another Gibson three making it 79-71.
Loose, careless Adelaide turnovers quickly were capitalised upon, Dane Pineau en route to an 11-point, 8-rebound return.
With 5:54 left, Wright sent Brendan Teys in to defend Roberson, who looked unamused as he nailed a three almost immediately. Madgen's triple just over a minute later had the home team's lead to 13 at 88-75 and the 36ers were not going to pull off any miracle.
A Randle three and a Johnson putback saw Adelaide get it back to eight but it was "nothing doing" as Creek's free throws put the icing on South East Melbourne's cake.
SOUTH EAST MELBOURNE PHOENIX 101 (Roberson 24, Creek 18, Madgen 15, Gibson 14, Pineau 11; Pineau 8 rebs; Roberson 7 assts) d ADELAIDE 36ERS 91 (Johnson 20, Moore 17, Griffin 14, Randle 11; Johnson 13 rebs; Randle 4 assts) at The Fire Pit, Melbourne Arena. Crowd: 3,961