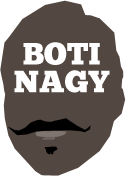 ---
Advertising opportunities available.
Please contact me.
---
Cup Day blues for Kings but Southside shines
Tweet
THEIR coach thrown out at halftime, their Next Star neutralised and their superstar still scoring a season-high, the Kings' unbeaten NBL streak ground to a halt tonight in Melbourne, United home 107-104.
Casper Ware's first appearance at Melbourne Arena as part of an enemy assault drew a great personal game (34 points and four assists) from United's championship playmaker of 2017-18.
But his replacement at Melbourne, Melo Trimble also had a game to remember, with 27 points and five assists, the biggest stat though that United won, ending Sydney's unbeaten start at six.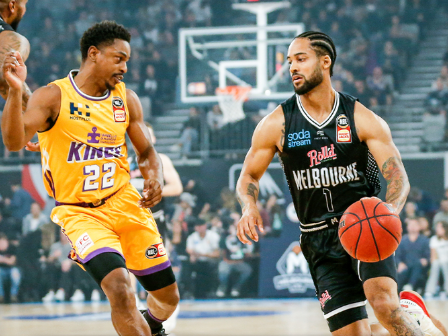 DUELLING PGs: Casper Ware and Melo Trimble went at it hard, Melbourne the winner.
The Kings, coming off an overtime win in Adelaide, looked headed for a solid win before Jae'Sean Tate was shoved on their last play before halftime for a no-call.
Sydney coach Will Weaver was infuriated by the decision, copping a technical foul for his trouble because, you know the drill, that's always a good answer - "we got it wrong, you got upset, we compound it by teching you."
Even better, when Weaver over-reacted to his technical, the refs gave him a second one, meaning after the interval, he could not return.
Nor could Didi Louzada, who looked in some injury discomfort after a promising first half.
Chris Goulding (22 points), slotted two free throws to start the second half, then scored on the additional possession as Sydney watched its 55-48 interval buffer disintegrating.
Melbourne led by as many as eight points in the first quarter but Shaun Bruce got the Kings rolling with a pair of long threes.
Deshon Taylor, in for his first run since being cut by Adelaide 36ers, almost turned over his first handle, missed from close, then stuck a 3-pointer as he settled in as a King.
Daniel Kickert's 3-pointer gave Sydney the lead for the first time at 27-25, Ware missing a 3-point attempt to close the quarter but Kickert catching it and popping it up in time for Sydney to lead 29-25 after one.
Bruce to Craig Moller's back cut made it 45-38 and United was having issues defending the perimeter and the cutters.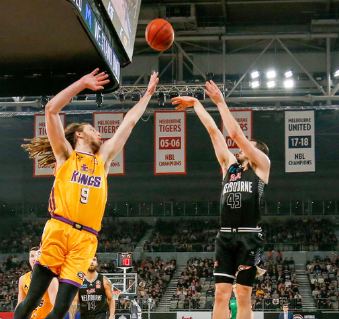 Kickert pushed the lead to nine at 51-42 before Shea Ili drove and Ware caught him out for a charging foul, forcing Dean Vickerman to call timeout, 1:41 from halftime.
Kickert bumped the buffer to 11 before Ili, left alone outside the arc, stuck a 3-pointer. In Melbourne's next offence, his offensive rebound and feed to David Barlow for another three gave United life going into halftime, despite Ware having 14 points and Kickert 12.
Unhappy with the no-call just ahead of halftime - Sydney also aggravated by having only two free throws for the first half - Weaver's ejection did not hurt until the final quarter when Trimble and Shawn Long (20 points, 14 rebounds) started rolling.
Ware struck a monster 3-point basket with 40.6 seconds left to give Sydney the lead 102-101, Long erasing it with a drive to the hoop.
Looking to restore the lead with a Ware jumpshot, when it missed and Andrew Bogut battled Melbourne alone for the board, he grabbed Barlow in frustration and an unsportsmanlike foul put the United forward to the line.
Missed last quarter free throws by Lucas Walker and Tate (who aborted 3-of-4 in the period) came back to bite as Barlow made it 105-102.
On the inbounds, Ware and Trimble collided, fell over and Ware copped a USF. If anyone was in any doubt the home of the NBL is in Melbourne, that was the call that would probably have confirmed it for them. Game over.
MELBOURNE UNITED 107 (Trimble 27, Goulding 22, Long 20, Barlow 13, McCarron 12, Ili 10; Long 14 rebs; Trimble 5 assts) d SYDNEY KINGS 104 (Ware 34, Bruce 14, Kickert 13, Tate 11; Bogut 8 rebs; Bruce 8 assts) at The UN, Melbourne Arena. Crowd: 10,300.
* * *
THE originators of the Melbourne Cup Eve clash - the WNBL's Melbourne Boomers and Southside Flyers - turned on another gem tonight at The Boomerang, the visiting Flyers putting one hand on the Michele Timms Cup with an 81-74 victory.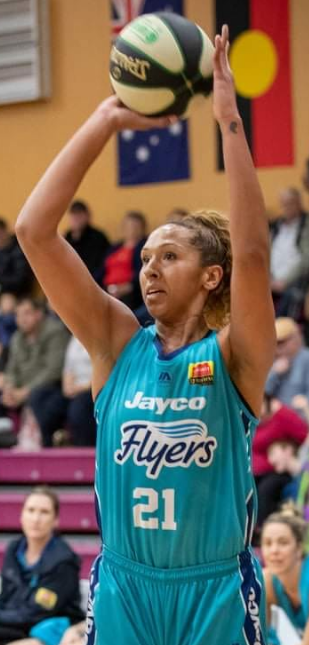 Mercedes Russell (pictured) drove the win with a near-perfect game, her 19 points on 9-of-9 shooting, plus 11 rebounds, three assists, a steal and a block.
It was only "near" perfect because she was 1-of-5 from the stripe though, ultimately, that didn't make much difference.
All five Flyers starters scored in double figures, Sara Blicavs 16, Bec Cole 14, Jenna O'Hea and Leilani Mitchell 13 apiece.
The first Melbourne derby of the season saw the Boomers chasing a 56-68 deficit at the last break, Cayla George leading the charge with 22 points, 13 rebounds, two assists, three steals and a block.
George gave Melbourne its biggest lead at 20-17 in the first quarter, which Russell, Blicavs and Mitchell then erased, Southside 29-24 ahead after one.
Melbourne hung around throughout but never again tasted the lead and when Blicavs iced two free throws inside the game's final five minutes, Southside's lead was 77-62 and this looked done.
Instead, the Boomers produced a 12-2 run, Lindsay Allen's 3-pointer closing the gap to 74-79 before Cole's free throws finally ended it, the Flyers remaining unbeaten on 6-0.
SOUTHSIDE FLYERS 81 (Russell 19, Blicavs 16, Cole 14, O'Hea, Mitchell 13; Russell 11 rebs; Cole 6 assts) d MELBOURNE BOOMERS 74 (George 22, Allen 13, Cunningham 10; George 13 rebs; Allen 6 assts) at The Boomerang, State Basketball Centre. Crowd: 2,346