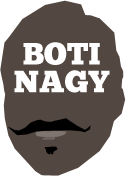 ---
Advertising opportunities available.
Please contact me.
---
Dunlap a 'cool' choice for Bobcats
Tweet
MUST admit I laughed mightily back in 1994 when then 36ers chairman Mal Simpson told me Mike Dunlap would coach in the NBA one day.
Simmo was given to grand pronouncements, such as Mick Corkeron was "a 36ers captain-in-waiting", or that Kym Taylor "could play".
I suspect even he was a tad surprised when he heard himself pronounce Dunlap an "NBA coach of the future" some 18 years before the fact.
But Simmo was beyond excited to score the dynamic American college coach as head man at the Sixers for five years, reputedly on $200k per.
Had he completed his five-year stint, Dunlap would have become the NBL's first million-dollar coach (not counting Lindsay Gaze's 100 years at $10,000 per, of course).
But no way did anyone think a guy who was coaching Division III college basketball, would then use a three-year NBL run as a stepping-stone into the game's greatest showcase.
It sounded nuts. Frankly, it STILL does.
But hats off to the man, who finally has gone one better than his "rival" Brett Brown and won a head coaching gig in the NBA, albeit with the insipid Charlotte Bobcats.
It was Brown who coached North Melbourne Giants to the 1994 NBL championship over Dunlap's 36ers in a grand final series nobbled for Adelaide by the dislocated shoulder injury to its warrior power forward Mark Davis.
(That's not to diminish the Giants' success. It's only to suggest had Davis been healthy, North would most likely not have swept the best-of-three series.)
Brown's Giants made it back to defend their title in the 1995 Final before he spent time at Sydney Kings, then moved on to become an assistant at the NBA's storied San Antonio Spurs.
His import in 1995 was Chris Jent, who also logged some NBA head coaching time as an interim at Orlando Magic, compiling a 5-13 mark.
That's about it as far as it goes for NBLers coaching in the NBA so Dunlap's appointment was, as Ron Burgundy might say, kind of a big deal.
He is coaching Michael Jordan's ballclub, after all.
Dunlap's debut season in Australia after several visits to help Brian Goorjian and Bruce Palmer prepare their NBL teams, was impressive, as was he, both as a mentor and as a man.
His problem was he was so acclimatised to coaching impressionable and father-figure-needing 18-to-22 year-olds, he had precious little empathy for the 36ers' veterans.
While he intellectually understood the input of championship-winners such as Mark Davis and Phil Smyth had to be embraced, he struggled to do it.
His decision to demote Smyth – the Boomers' captain – from Adelaide's starting point guard spot when he was still opening for the national team, had its share of critics.
Dunlap annointed Brett Maher as heir-apparent which, in hindsight, doesn't look a bad move considering even the main court at Adelaide Arena now is named after the three-time championship winner.
But at the time it was controversial because Dunlap did not require Maher to beat Smyth out of his job – which is the Australian way – but just made the move because he was the future.
Clearly in Dunlap's mind, there was no time like the present to promote the future.
But the rate at which veterans were shipped out of the 36ers' program over the next two years – Smyth, then Andrew Svaldenis, Robert Rose, Michael McKay, Scott Ninnis, Willie Simmons, Jo Jo English – became more alarming when young Dunlap disciples such as Chris Blakemore and Tim Brenton left the program.
When he unsuccessfully also tried to move the iconic Davis out after his third year at the helm, his use-by date had passed expiration.
"From our experience here in Adelaide, he worked exceptionally well with the young guys," Maher said.
"That was his forte and clearly part of his college (coaching) background.
"Mike was a really driven person and the NBA was his goal. He always wanted to get there.
"It will be interesting to see what he learnt from the professional environment and dealing with older players. It may have been some 16 years ago but he'll be dealing with much bigger egos in the NBA."
For starters, he will be dealing with Jordan, the biggest name in the history of the game. When this boss says "jump", you better believe you can fly.
But Jordan the executive does not have the accolades of Jordan the player, signing a relative unknown to replace Paul Silas a decision which roundly was ridiculed.
If anything though, MJ always has enjoyed a gamble and for a young team such as the Bobcats, Dunlap may not be such a huge risk.
Maybe it was even a smart call. Denver Nuggets coach George Karl, who had Dunlap as an assistant for two NBA seasons, certainly thinks so.
"Mike Dunlap absolutely elevates every player and team he comes in contact with," Karl said.
"He takes you from good to great. Name every top-level, elite coach in the game – the only difference between Mike and them is their addresses. There is absolutely no-one better."
Dunlap was not among the finalists for the Charlotte job, although he was among the 10 candidates who interviewed.
Highly-respected former Utah Jazz coach Jerry Sloan, Indiana Pacers assistant Brian Shaw and Los Angeles Lakers assistant coach Quin Snyder were the main contenders.
Maybe a hungry coach keen to prove himself and with a penchant for drawing the best from younger players seemed the right move after a disastrous 7-59 season.
Whatever, it is done and while his three NBL years might largely be irrelevant in securing the role – his time at Arizona, Oregon and St John's colleges considerably more pertinent – fact is it does give an insight into dealing with pros, not kids.
For three years, every Sunday in-season I would call him at 6pm and we would discuss how the 36ers had gone or were going.
His knowledge was impeccable and his candor refreshing, though if I was being brutally honest, I never was certain whether we had a genuine relationship or whether I was just the relevant media man subtly being cultivated. He did tell me George Raveling at USC had taught him it was important to cultivate your relationship with the Press.
Whatever, I like to think it was a shared learning experience at both ends of the telephone.
The cultural adjustments he battled to overcome – simple stuff such as allowing his worldly 36er players to call him Mike instead of Coach Dunlap – will not occur in his NBA role.
After his All Stars had played Australia in 1995, Magic Johnson told a hushed Clipsal Powerhouse audience that they "had a good one" in Dunlap, who he knew from his California coaching clinics.
Jordan, if he is patient and allows Dunlap to find his way in what will be a difficult Year One, might see the promise in Year Two and reap the reward in Year Three.
Then again, as Rupert Sapwell, who played for Dunlap at Cal-Lutheran and won three NBL championships with Adelaide said: "Seriously, how cool would it be to talk with Michael Jordan every day?"
Luc Longley could probably tell you.
"My first thought when I heard (Dunlap had the job) was how cool is that? Now I can claim to have been coached by an NBA coach," Sapwell added.
Other than Mal Simpson, who would have guessed it?
PS
Having won several NBA championship rings as a Spurs assistant, an NBL championship ring and now having an Olympics as Boomers head coach (after Atlanta and Sydney as an assistant), Brett Brown's coaching record stands solidly with any quality coach in this country. Dunlap has the distinction though of being the first NBL alumni to add NBA head coach to his resume.
For more on this story...
http://www.adelaidenow.com.au/sport/basketball/from-36ers-to-team-jordan/story-fndekpx4-1226452960892