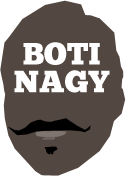 ---
Advertising opportunities available.
Please contact me.
---
FIBA: Fighting In Basketball Acceptable
Tweet
THE fall-out from FIBA's limp-wristed figurative slap on the hand of the Filipinos involved in July 2's "Melee in Manila" continued today with Nathan Sobey's agent flaying the global federation.
Marquis Taylor and Jye Watson of Mogul Sports released a statement to convey their dismay and disgust at FIBA's findings this week from the brawl in which Boomers Sobey and Chris Goulding were assaulted and which led to Goulding, Thon Maker and Daniel Kickert all receiving international suspensions.
Maker yesterday tweeted his reaction to a three-game ban, Goulding's agent Daniel Moldovan is considering legal recourse, Kickert accepted the five-game ban for his role in the brawl and now Sobey's spokespeople have entered the fray.
"Mogul Sports Group, the representatives of Australian Boomer Nathan Sobey, express great disappointment and outrage at the sanctions issued by FIBA to the Philippines basketball players and officials involved in assaulting Nathan in the World Cup Qualifier on 2 July 2018," their statement said.
"Video evidence captured demonstrates the severity of the assaults and the potential risk of serious, and life altering injuries to Nathan. The assaults caused not only great distress to Nathan but also his family.
"The 3 game and 5 game suspensions that were handed down to those responsible for the cowardly assaults on Nathan are condemned to the highest possible degree. Further, the fact that a suspension was not handed down to the individual who threw a chair at Nathan is of great concern.
"International athletes deserve to feel safe when representing their country and we believe a duty of care to all athletes is owed in this regard and such duty was breached with the inadequate security that was provided on 2 July 2018. The sanctions delivered by FIBA set a dangerous precedent moving forward as to the safety and wellbeing of players.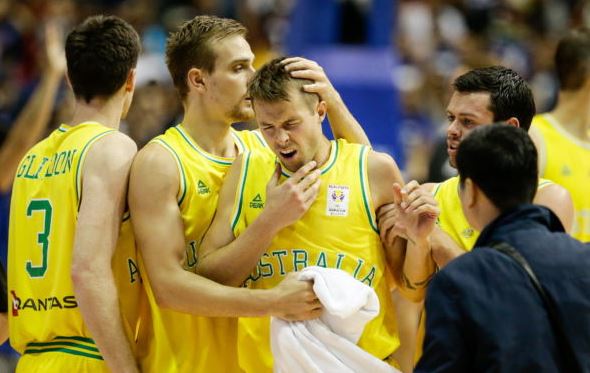 "Nathan would like to thank all those that have expressed their support to him since 2 July 2018 including the many Filipino people who have likewise expressed support, embarrassment and issued apologies on behalf of the Filipino basketball players and officials responsible for the assaults.
"Our legal counsel, Stephen Kellis of Botten Dnistriansky Kellis Lawyers is considering all options in the interest of player welfare."
Sobey's wife, CC Rode was livid, posting her strongly-worded sentiments on social media:
"This is disgusting!! A coach can participate in literally jumping one of our players and still be a coach? A player can cold clock Nathan with ZERO instigation and his only consequence is suspension for a couple games?
"A player's dad (one hell of a role model) can throw a chair at Nathan and have no consequence whatsoever?
"The Boomers had to go to the embassy to ensure they'd get home safely - they were literally scared for their lives! But the Philippines will just get suspended for their behaviour and continue to have the privilege of playing ball. Such bullshit!!"
FIBA is claiming it has no jurisdiction over spectators at the game, which probably is fair enough. But surely it should be leaning heavily on the Philippines to find and prosecute the culprit?
Not sure any of this madness is completely settled just yet.