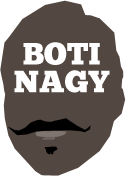 ---
Advertising opportunities available.
Please contact me.
---
Flames ready to torch G1
Tweet
SYDNEY Uni is ready to continue its Perth Wildcats-esque playoff run by sweeping Dandenong in the WNBL Grand Final Series.
Sure, the Rangers have other ideas and showed their bona fides in no uncertain terms in unceremoniously dumping Perth Lynx from the equation in Game 3 of their Semi Final Series.
To turn a 20-point Game 2 loss on Friday in Perth into an 18-point home win on Sunday, was a very impressive turnaround by Dandenong.
The Flames though turned up the heat on the defending champion Fire, winning by 15 in Townsville after setting a raft of records with their 42-point Game 1 rout.
No-one in Townsville was thrilled with Sydney guard Tahlia Tupaea in Game 2, but not because of her 18-point, 10-rebound double.
The flop which sent league MVP Suzy Batkovic fouling out of the contest was a significant moment. Good thing the WNBL is putting its best refs on all finals games, right? Right?
GAME 1, Best-of-Three WNBL Championship, Brydens Stadium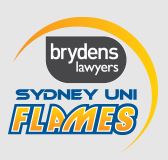 V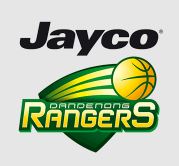 In the end though, Sydney's versatility and depth was substantial in determining this result.
So too the fact it suits the league's leading point guard, Rio Olympics starter Leilani Mitchell. And a triple-Olympian and 2006 FIBA World Champion in Belinda Snell.
Or a second WNBL All Star Five selection in athletic import Asia Taylor.
Yes, the team has the depth to end a Grand Final hoodoo it has with the Rangers.
Dandenong's first two WNBL championships, in 2004 and back-to-back in 2005, came with grand Final wins over Sydney Flames.
In both instances though, Sydney came in through a preliminary final which no longer exists under the best-of-three semi and grands format.
So in other words, it was never the favourite, unlike tonight.
In three games this regular season, the Flames won 2-1 and both teams won on their home court. Given Sydney has potentially two games of the Grand Final at home, it makes this opener absolutely vital for Dandenong.
To go home for Game 2 with the series at 0-1 would put enormous pressure on Larissa Anderson's young team.
Both clubs have won three championships - Sydney in 1993-97-01, Dandenong in 2004-05-12 - but it's a whole new ballgame at Brydens Stadium.
Snell was part of Sydney's last champion in 2001, believe it or not, while Jacinta Kennedy was part of Dandenong's 04-05 double. (Kennedy even won a Rachael Sporn Medal in 2005 apparently, which was a few years before Rachael Sporn Medals even existed, but there ya go!)
On the plus side for fans unable to get to the game, the WNBL, in conjunction with Sportscast Australia, will live stream the match via the league's Facebook page.
All three Grand Final games - if a third is required - will be available for live viewing.
"By streaming to Facebook, our globally elite WNBL will have the capacity to reach a world-wide audience which is really exciting," WNBL head Sally Phillips said.
"This stream will ensure our Australians fans that cannot make it to the game will not miss a second of the action while it will also be available to our international fan base.
"In the absence of a current broadcast partnership this is a great platform to deliver the Grand Final series to our many WNBL fans."
Tip off is 7pm, AEDT.