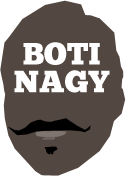 ---
Advertising opportunities available.
Please contact me.
---
FLASHBACK 12: November 1975
Tweet
*FLASHBACKS, my weekly "lucky dip" where I just reach into my drawers of old Australian basketball stuff and transcribe whatever I find for you.
Time-Out was a regular monthly publication out of Melbourne, edited by one of my early mentors, Graham Burke. It prided itself on being "the voice of Australian basketball". These are excerpts from the November, 1975 edition.
SAINTS ARE CHAMPS!
ADELAIDE: Hail St Kilda! Hail Australia's champion team.
The Fightin' Saints have won the national title for the third time in four years, the second year in succession.
Their 83-67 victory over arch rivals Melbourne Tigers at Apollo Stadium gave St Kilda a triumphant climax to a gruelling tournament.
Player-coach David Lindstrom believes there were several reasons why St Kilda won.
Lindstrom said: "Our team was in better shape than Melbourne and we caught them by surprise.
"We opened with Tony Barnett on Rocky Crosswhite and myself on Ian Watson. I don't think they expected that. They didn't shoot so much.
"Also we had Barnett and Russell Simon help our guards bring the ball down. That helped to take off a lot of pressure. Melbourne is a pressure-type team."
Lindstrom, the former Puget Sound MVP, completed his first season as St Kilda's coach. He and his wife Nancy plan to stay for at least another year.
St Kilda's three Australian Club Championships were won under different coaches. Ken Cole was playing-coach when the Fightin' Saints went top in 1972 and American Andy Jurian in 1974.
Melbourne Tigers are the only other club to win the title. They were champions in 1970, 1971 and 1973.
AUSTRALIA CAUGHT OFF GUARD
MELBOURNE: Playing guard was one of the last things Sandra Tomlinson was expected to do at the World Championship in Colombia.
However that was what she found herself doing toward the end of the tourney.
Australia was very light on for ball carriers. After Di Wilson was hurt, the team found itself in all sorts of strife.
"It is a good six years since I had played guard," said Sandra on her return.
Coach Jim Madigan started the tour using guards Annie Misiewicz and Di Wilson, forwards Jill Hammond and Karin Maar and centre Maree Bennie as his first five.
Mrs Tomlinson and Jenny Cheesman became the starting guards after the first two games.
Centre Jan Bowman contracted German measles the day of the first game and was put into isolation and Miss Wilson had her nose broken in the second game - against USA - and missed the remainder of the tournament.
The final placings were: USSR 1, Japan 2, Czechoslovakia 3, Italy 4, Korea 5, Mexico 6, Colombia 7, USA 8, Hungary 9, Australia 10, Canada 11, Brazil 12 and Senegal 13.
Australia had a 4-3 record, beating Japan, Hungary, Brazil and Senegal.
Its losses were to Canada (two points), USA (13 points) and Czechoslovakia (20 points).
Had Australia beaten Canada, it would have been equal eighth with USA.
HAPPY, YET SAD
ADELAIDE: There was a trace of sadness about David Lindstrom after he had won the Most Valuable Player award at the 1975 Australian Club Championship.
"Gee," said the St Kilda player-coach. "This is a fine looking trophy and I feel honored to win it.
"But I do wish it had gone to Tony Barnett. He has had a really fine season, not only in this tournament but the Victorian titles as well.
"I would have liked him to have won something as a reward for the value he was to our team."
Lindstrom said he was reasonably happy with his own form (he threw a game-high 26 points in the final) but thought he could have played better.
Referring again to Barnett, the AAU all-American said: "Most people only appreciate him for the points he throws but he plays good defence too.
"Did you see how he fixed Rocky Crosswhite in the final? Rocky shoots pretty good from outside. Being 6-8 and a bit, he can shoot over most players quite easily.
"But Tony is 6-6. He put pressure on Rocky all the time. That was why Rocky didn't get many points against us."
Lindstrom said he regarded St Kilda's win as a "courageous performance."
THIS IS SOME SIDE
By Ken Cole
ADELAIDE: Some claim it is easier to pick a team sitting in the stands, but I disagree.
Selection trials are the best ways to pick squads and this should always be the case.
In my opinion the selectors have done a reasonable job picking their squad of 12 for this month's Oceania Championships against New Zealand and also for the tour of USA, China and Hong Kong.
The squad, incidentally, is Ian Watson, Rocky Crosswhite, John Maddock (Melbourne Tigers), Tony Barnett, Ian Manson (St Kilda), Ken Burbridge (Coburg Giants), Robbie Cadee (Heidelberg Wildcats), Michael Tucker (Dandenong Rangers), Andy Campbell (South Adelaide), Andy Blicavs (Central Giants), Peter Ali (West Adelaide Bearcats) and Gary Jackson (City of Sydney).
Looking at Olympic prospects for 1976, I see Campbell - he's grown to 214cm (7ft 1in) incidentally - as a terrifying prospect.
Manson, a 203cm (6ft 8in) kid is the other centre but is limited at this stage of his career so it's hard to see him staying on in front of Brian Kerle.
Campbell's inexperience will be complemented by the experience of Kerle.
The forwards shape up a little better than for some time.
Crosswhite and Barnett are going to play non-stop.
Coach Lindsay Gaze allows Crosswhite maximum freedom and will expect big offensive and defensive efforts from him.
Barnett is an enigma. He can destroy anyone, then "fall in a heap."
The moment of truth is with Tony now. He can make this team really tough but may add to the coach's grey hairs in the process.
Tucker's selection is a good move. Although pretty limited at the moment, he is a fine prospect for the future.
Rangers coach Tony Gaze has brought him along well and it wouldn't surprise to see Tucker hold his place in the national team for years to come.
Jackson has fantastic natural ability but appears to lack physical strength, a dangerous trait against the real big boys.
Jackson is another kid who could be fantastic and it is to be hoped he applies himself well enough to succeed.
Ali? Frankly I consider him extremely lucky to be there.
He has had a poor season overall simply because he has not worked hard enough.
Ali fouled out in the first half of at least three big games. No top player should ever do this.
Personally I would have picked Coburg's Steve Gray in front of Ali. I believe Gray is the best rebounding forward in the nation.
Perhaps Ali will prove me wrong. I hope for his sake and Australia's too, that he does.
Australia's guards are fairly experienced and should do OK again.
Watson and Burbridge can hustle and carry the ball but Blicavs is the team's ONLY truly brilliant, explosive player.
Maddock is steady but lucky to be there but I think Cadee's selection is a long overdue reward.
My opinion though is that West Adelaide's Werner Linde would outplay everyone on the team except one ... and I'm sure you know who I'm talking about.
ACC ALL STAR FIVES
First Team - Guards: David Lindstrom (St Kilda), Gary Fox (CYMS). Forwards: Tony Barnett (St Kilda), Rocky Croswhite (Melbourne). Centre: Ken Richardson (West Adelaide).
Second Team - Guards: Werner Linde (West Adelaide), Bruce Case (Melbourne). Forwards: Andris Blicavs (Centrals), Elder Palmer (South Adelaide). Centre: Brian Bestul (Nunawading).
Third Team - Guards: Ken Burbridge (Coburg), Robbie Cadee (Heidelberg). Forwards: Mark Lampshire (West Torrens), Doug Dodge (Melbourne). Centre: Gary Arbelbide (West Torrens).

SANYO TUNES IN ON GIANTS
MELBOURNE: Coburg Giants have a new sponsor, a new name, new colors and, very soon, a new uniform.
Sanyo, the Japanese electrical firm, has taken over sponsorship of the team.
Accordingly the team will play under the name of Sanyo Giants in future and will adopt Sanyo's blue and white trade colors.
The new uniforms will be handed over to the Giants at a formal presentation ceremony before the team leaves on its five-week US tour on Thursday, November 13.
The Giants will fly to the US via Japan and Alaska and play 19 games on tour.
ALI MAY GO EAST
MELBOURNE: Will he or won't he?
That is the question about Peter Ali.
Team manager Ron Tucker says Sanyo Giants have got him for sure.
Sanyo Giants coach Bruce Pizaro (never one to jump to conclusions) says he'll believe it when he has Ali in a Giants uniform.
What does Ali say himself?
"I can't say for certain," said the 195cm Ali when TIME-OUT put the question to him.
"I will make up my mind after I return from overseas with the Australian team."
Victoria holds two attractions for Ali, 19. The fact he would be playing against better big men and also a blue-eyed Templestowe lass by the name of Maryanne Vandermeek.
His ties in Adelaide are to the West Adelaide Bearcats with whom he has played since the age of five.
EYE FOR AN EYE
ADELAIDE: Ever tried to find a bed for a 208cm (6ft 10in) basketballer?
Nurses at Royal Adelaide Hospital had this "minor" problem when Perth star Rick Longley was injured during the GMH-sponsored Australian Club Championship.
However it was overcome when nurses extended his bed to the limit .. and it was just long enough.
The former Australian star was injured against St Kilda when he was accidentally poked in the left eye with a finger.
Longley went off the court, came back on, but the eye closed and that proved the end for him in the championship.
While in hospital, Longley had both eyes bandaged to prevent his right eye from being strained and becoming static.
"My eye is alright now," he explained.
"It didn't hurt at first but after the game it sure was sore."
Other members of the Perth team went home after the titles and Rick said he knew very few people in Adelaide.
Married with three boys, he was only able to talk with his wife briefly by phone to Perth when he entered hospital.
His visitors could have been counted on one hand and it was disappointing that no-one from the local basketball association even knew which hospital he was in.
Longley represented Australia in New Zealand in 1971, played for Victoria four times and WA nine. As a big man, he has been one of the best in the nation for years.
WILSON WANTS FINAL FLING
PERTH: George "The Viking" Wilson wants to have a "final fling" before he returns to the US.
He plans to go home to Red Wing, Minnesota in 12 months.
However before he goes, he intends to play a championship season in Melbourne.
Stirling Senators, his WA club, and CYMS Panthers in Victoria are negotiating about his clearance.
The 200cm American from St Cloud University averaged 16.1ppg for Auburn Tiger Cubs in the 1973 Victorian championship.
He returned to the US after that but came back last year to play for Stirling.
"Perth is a great place," said Wilson. "But I have promised myself another season of top basketball before I return home.
"Melbourne's weather may not be the best but it has the best basketball."
Wilson said WA's basketball was well behind the eastern states.
"The refereeing in particular is terrible," he said. "I don't like Perth's referees at all."
Wilson is called "The Viking" because his ancestors were Norwegian.
BENDIGO BELOW THEIR BEST
BENDIGO: Ron Best, 26, has announced his retirement from basketball.
Since taking over the management of a motel, he has had little spare time.
However he plans to continue to coach and play football.
Australian Rules is "king" in country Victoria.
Bendigo will miss Best's strong frontcourt action in the Country Premiership Weekend Tournament at Albert Park on November 8-9.
Best was one of the players chiefly responsible for Bendigo's 99-78 defeat of Geelong in the 1972 A-Grade grand final, one of country basketball's biggest upsets.
STOCKS SHOOT UP
SYDNEY: Stockton's 76-73 win over City of Sydney in the NSW championship final at Shoalhaven Stadium gave it its first State title.
Best for Stockton and the man-of-the-match was guard Mark Gledson who fired in 24 points, providing fine leadership throughout.
Maris Jaunalksnis added strong support with 21 points while American Davey Moore was his usual strong self around the basket, scoring 20.
The result was a triumph for Stockton's young coach Bob McGugan, his team surviving a spirited fightback by Canterbury-Bankstown Bruins to win their semi final 64-58.
City of Sydney managed to overcome a 10-point halftime deficit to defeat Illawarra 65-61 in the other semi final.
Sydney resorted to a zone in the second half which caused Illawarra to flounder. Only the tremendous ability of Illawarra's "whizz kids" Gordie McLeod (23 points) and Jimmy Williams (16 points) kept the team in the game.
ERKS LEARNS A LESSON
MELBOURNE: A hopeless player? ... There's no such animal.
Southern Districts Spartans coach Eric Erkens will tell you that.
Australian coach at the Rome Olympics, "Erks" once reckoned he had a couple of hopeless kids at a Saturday morning clinic in Adelaide.
"Seriously," he said. "One kid had two left feet and the other two left hands.
"I have never told a kid he's not wanted at a clinic because, after all, that's what clinics are all about.
"But I used to pray that these two would despair and go to the pictures instead.
"Not on your life. They were always first to arrive which gave me the agonising task of trying to teach them something."
Erkins remembers their names - Doug Irvine and Glenn Marsland, who became two of SA's finest players.
In fact Marsland played for Australia at the 1972 Munich Olympics and the 1974 Puerto Rico World Championships.
Erkins learnt something from Irvine and Marsland. A kid can reach the top if he's keen enough.