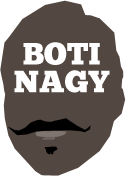 ---
Advertising opportunities available.
Please contact me.
---
FLASHBACK 125: May, 1969
Tweet
*FLASHBACKS, my irregular "lucky dip" where I just reach into my drawers of old Australian basketball stuff and transcribe or post whatever I find for you.*
LAST weekend in "Flashback" we revisited the 1969 AMPOL-sponsored National Invitation Tournament played in Sydney between many of Australia's finest teams.
Here's the Back Page of the tournament-summary newspaper, with the match description of the Grand Final between NSW's Paratels and SA's West Adelaide Bearcats.
Here's the anomaly I found interesting, if not simply unusual or maybe even inexplicable.
The NIT tournament's Most Valuable Player award was that rarest of the rare - a triple tie! The three MVPs who could not be split were Geza Nagy (West Adelaide), Denis Kibble (Newcastle) and Albert Leslie (Sydney YMCA).
No, that isn't the anomaly. It is that NIT selectors also picked a 10-player AMPOL ALL STAR TEAM - that's TEN players - yet none of the three MVPs was in it!
Check it out below. Some would suggest the three joint MVPs maybe should have been the first three players selected in a 10-man All Star team, no?
Oh well. It's 50 years ago. All Star selectors probably figured these guys already have split the MVP. Let's give some other fellas a go....