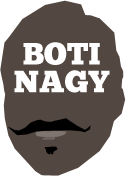 ---
Advertising opportunities available.
Please contact me.
---
FLASHBACK 129: Oct 20-28, 1967
Tweet
*FLASHBACKS, my irregular "lucky dip" where I just reach into my drawers of old Australian basketball stuff and transcribe or post whatever I find for you.*
BUMPED into the delightful Gerri Russell this week, bringing in a treasure-trove of material for the Basketball SA History Committee, of which I am pleased to be a member.
Most of the material she had was gathered and kept by long-time SA women's basketball identity Dawn Fawcett and amid the collection, out dropped this program from the 1967 Australian Women's States Championship at Alexandria Stadium in Sydney.
The names of many of women's basketball's Australian pioneers are in it but, to be honest, I was just as impressed by the steady stream of advertising throughout the program. And this was 1967! Enjoy.