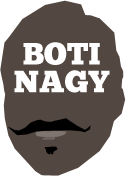 ---
Advertising opportunities available.
Please contact me.
---
FLASHBACK 143: The "Records" Series #1, Ron Nunnelly
Tweet
*FLASHBACKS, my irregular "lucky dip" where I usually reach into my drawers of old Australian basketball stuff to transcribe or post whatever I find for you, has a slight change of pace with my new "Records" Series, this one featuring the SEABL debut of Ron Nunnelly.*
AT 190cm and 27 years old, he was small and even slight, maybe even a little old by American import standards of the time, but Ron Nunnelly made an unprecedented impact on basketball in South Australia and across the eastern states in super-quick time.
Arriving in SA to play for the fledgling Murray Bridge Bullets, the pocket dynamo opened with 22 points on debut, then followed up with 48, 46, 33 and 56 point games.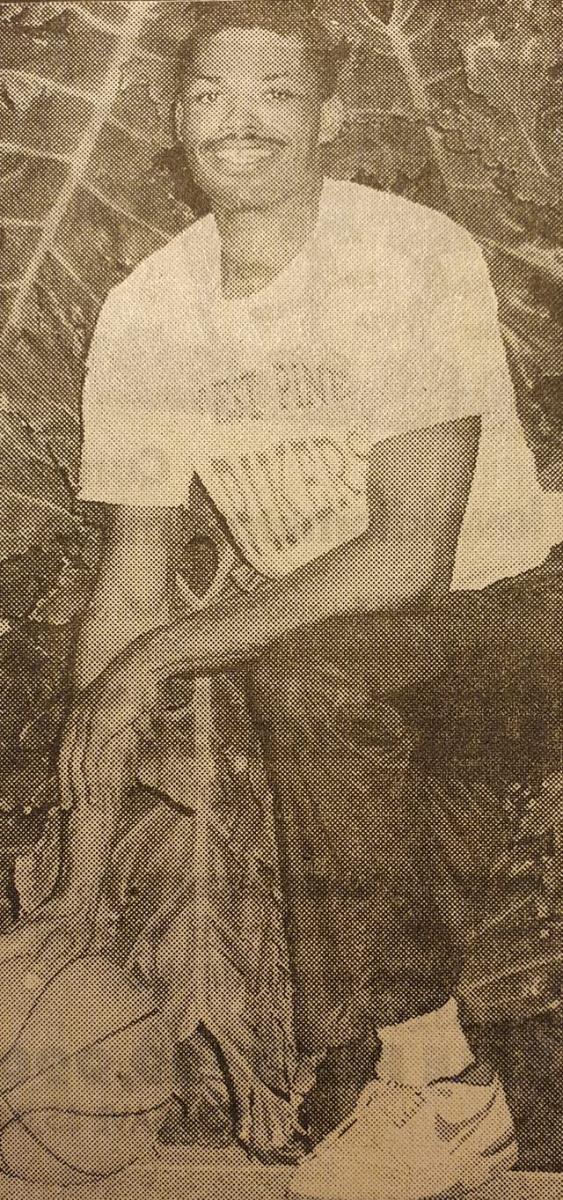 (That 22-point opener, by the way, came after Nunnelly arrived in Adelaide from Chicago, leaving a minus-12 degree temperature day for his 18-hour flight, walking onto court in 35-degree heat. Welcome to SA.)
Nunnelly played his college ball at Central Missouri, the same NCAA Division II university which produced Tyrone Lee, a 201cm forward/centre recruited to play in the SA domestic competition and the South East Australian Basketball League by Woodville Warriors.
Lee told his former college teammate about the local basketball scene and Nunnelly leapt at the chance to end his days of recreational ball to get back into a serious competition.
With a super-quick shot release, slick, fast moves all over the floor and an uncanny ability to work himself open, Nunnelly's deadly accuracy made him an instant superstar.
Raymon Wood, the point guard on West Adelaide Bearcats' 1982 NBL championship team and in the backcourt rotation of the Adelaide 36ers' 1986 "Invincibles" NBL champs, was coaching Woodville at the time.
"We hadn't seen anyone like him," Wood said, high praise from the only player in NBL history to win the league's Best Defensive Player award (twice) and also enjoy a 40-point scoring game.
Woodville moved to acquire Nunnelly "on lease" from Murray Bridge to exclusively play in its SEABL team.
State league games were contested midweek and SEABL matches at weekends so there was no clash, the Bullets happy to expose Nunnelly to an even stronger level of Australian basketball.
Nunnelly made his SEABL debut for Woodville against Goulburn Valley on Sunday, June 24, 1990 at Athol Park Stadium, the match starting with a smattering of the faithful around Court One.
Woodville versus Goulburn Valley wasn't exactly Celtics-Lakers, after all. And people had lawns to mow on Sunday.
Standing alongside Woodville's iconic and much-respected club secretary Vera Craig, she admitted to me she hoped Nunnelly's addition to the Warriors would have drawn a few more curious observers.
Little did we know!
By this time, Nunnelly had enjoyed two 60-point state league games and was coming off a 64-point game against Forestville, his reputation for mercurial scoring wizardry spreading across the state.
He opened his SEABL debut quietly, with a couple of threes and a dunk on his way to a 19-point first quarter. Mobile phones were not yet anywhere near "the norm" so the queue to the club's public phone was amazing. Fans watching were ringing their friends and urging them to get to Athol Park - Ron Nunnelly was putting on a show.

With 14 points in the second quarter, Nunnelly had 33 at halftime, fans on the phone and the crowd number growing.
By the time Nunnelly completed the third period with 22 points to head into the fourth with 55, it was standing room only at Athol Park.
Halfway through the last quarter, the crowd was four-and five deep, Vera having abandoned watching the game to hit the phone in her office, trying to ascertain from SEABL headquarters what the league's single-game pointscoring record currently was.
She manned that phone for most of the final period, ringing anyone and everyone in the SEABL hierarchy to get the elusive answer. Understandably, no-one was answering their office phones and even late into the evening as I prepared my article for The Advertiser, we could not find out who held the SEABL single-game pointscoring record or what it was.
Nunnelly, meanwhile, was unconscious in the fourth quarter, scoring a whopping 30 points to take his personal tally to 85.
Then with 1:05 left in the game, Coach Wood paid him the ultimate compliment, subbing him out so he could enjoy the raucous and deafening applause, cheers and plaudits from Woodville's biggest crowd of the season.
"He had 85. I figured that HAD to be the record, surely," Wood explained later.
Sadly, it wasn't.
On Monday, SEABL officials in Melbourne rang to confirm the record for a single game was the 86 points scored by Kevin Catron of Sunbury against Parramatta three years earlier.
It was devastating news.
At the rate he was scoring - Nunnelly's shooting percentage for the match was an incredible 73.6 - there is no doubt whatsoever he would have broken Catron's record in that final 65 seconds when he instead was soaking up the crowd's unrelenting appreciation.
While Nunnelly's 85 points at 73.6 per cent, 10 assists and seven rebounds was the greatest debut in SEABL history, it was the only record Woodville took from the match.
Its 175 points in the 175-112 rout was well short of the SEABL single-game team high of 189 set by Bulleen Boomers in 1984.
THE myth now is that Nunnelly would have scored 100 points in that match had Wood not subbed him out. He was certainly going well but there's no way he would have scored the additional 15 points in 65 seconds.
"I feel bad enough," Wood said. "I thought I was doing the right thing, allowing the fans to show their appreciation and for Ron to enjoy the fruit of his labours. I mean, who knew it (the record) was 86? Vera was trying to find out right to the end and we just figured 85 had to be enough to get it."
Nunnelly backed up the following week with 58 points at 62 per cent against Sydney City to average 71.5ppg.
A scoring machine, Nunnelly's great talent finally was recognised in 1993 when he won the first of three Woollacott Medals as the fairest and most brilliant player in SA. He won it again in 1994 to be Murray Bridge's only Woollacott Medallist.
In 1997, he won his third Woollacott while playing for South Adelaide Panthers, the state champions that year.