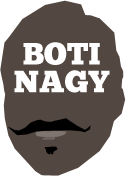 ---
Advertising opportunities available.
Please contact me.
---
FLASHBACK 17: Random flashes...
Tweet
*FLASHBACKS, my weekly "lucky dip" where I just reach into my drawers of old Australian basketball stuff and transcribe whatever I find for you.
Was fossicking around and pulled out a variety of different bits and pieces so decided to make this one a "random" selection of all sorts of stuff!.
FOREWORD OF NBL MEDIA GUIDE1981
In 1979, Dr John Raschke, a prominent Newcastle physician and President of the Australian Basketball Federation, proposed and sold the concept of national league basketball to ten pioneering and forward-looking clubs from New South Wales, Victoria, South Australia, A.C.T. and Queensland.
National league home-and-away competition was new to Australian basketball and its inception was not without its problems. Through the initiative, drive and hours of hard work to overcome the problems, the National Invitational Basketball League was formed and began competition in 1979.
The 1979 season saw the St Kilda Saints and Canberra Cannons play off for the premiership in a game that was won by St Kilda 94 to 93 in overtime.
In 1980, the word Invitational was dropped from the name and Launceston, Coburg and West Torrens (Forestville) were added to the League, thus providing Tasmania with its first team in any national sporting competition. The 1980 season saw a tremendous rise in attendance at League matches, increased media coverage and increased television exposure. A "dream" of Dr Raschke's had become a tremendous national success and the League became the biggest entity in Australian basketball.
St Kilda repeated as champions by defeating Nunawading and West Adelaide in the nationally televised final series from Launceston.
As the NBL moves into the 1981 season, excitement and interest is at an all-time high and all clubs have strengthened their rosters with new and exciting players from Australia and overseas.
Dr Raschke's dream has caught on throughout Australia and the 1981 NBL season promises to provide the most exciting basketball competition ever witnessed in Australia.
AUSTRALIAN INSTITUTE OF SPORT BASKETBALL, 1996
AIS women's/WNBL preview
The AIS women's program welcomes six new players to the team in 1996 in what will be an exciting and talented group of players to observe throughout the season. Suzy Batkovic, Christine Boyd, Rohannee Cox, Natalie Porter, Alicia Poto and Samantha Woosnam join returnees Kellie Abrams, Tracey Braithwaite, Chika Emeagi, Kate Hogan, Narelle Lindsay and Eleanor Sharp.
The team will be the tallest in the WNBL, with an average height of 182cm; including 201cm Tracey Braithwaite, 192cm Christine Boyd and 190cm 15-year-old Suzy Batkovic.
The team has quickness too with players such as Sharp, Poto, Abrams, Lindsay and Hogan; and will benefit greatly from the experience of former Sydney Flame Alicia Poto at the point guard position and the 1995 WNBL Rookie of the Year Chika Emeagi at the power forward position. The team has versatility too with Cox and Porter capable of playing in a number of positions and forward Woosnam being a reliable player at both ends of the court.
The program also welcomes from Lithgow (via Nowra) Debbie Cook who is this year's scholarship coach. She will join Mike McHugh who returns for his third year as the team's Assistant Coach.
Head Coach Phil Brown enters his eleventh year in the program and sixth at the helm of the team.
AIS men's/CBA Preview
The AIS men's program will contest the East Conference of the Continental Basketball League in 1996.
This year will see eight new scholarship holders: David Andersen (Frankston, Vic), Dean Brogan (Morphett Vale, SA), Justin Brown (Roleystone, WA), Leigh Carlson (Littlehampton, SA), Matthew Nielsen (Leonay, NSW), Bradley Sheridan (Boronia, Vic), Ben Thompson (Calamvale, Qld) and Tony Zaremba (Mt Tamborine, Qld). They will be joined by returning athletes David Pennisi (Silkwood, Qld), Nathan Taylor (Birkdale, Qld), Tyson Ward (Aberfoyle Park, SA) and Jared Wilson (Clarence Gardens, SA).
Size and athleticism will once again be a feature of the AIS team in 1996. This young, energetic, inexperienced team will play aggressively at both ends of the court, utilising their youth to offset the experience of their opponents.
The 1996 squad will be a very exciting, athletic team to watch as the season evolves.
Frank Arsego joins the men's program as Assistant Coach in 1996. Frank comes to us with a solid coaching background, coaching numerous South Australian State junior teams to National Championships.
THE (ADELAIDE) ADVERTISER, NOV.8, 1982
Victory farewell from Bearcats
West Adelaide Bearcats gave coach Ken Richardson the best possible farewell present on Saturday night when they won their fifth consecutive State basketball championship, defeating Forestville Eagles 97-84.
The game was the last appearance of Richardson, who returns to the US today after nine years in Australia. It also could be the final appearance of a number of West players.
Centre Brad Dalton looks certain to return to Sydney City for the 1983 National League season, swingman Peter Ali is unsure of his future, forward Joe Thiel could go to Europe, and guard Max Mules is considering concentrating on football.
West Adelaide will be coached by Ken Cole in the coming NBL season.
Last night's game was a fitting end to Richardson's association with West.
He took them to the NBL title this year and Saturday night's performance was a demonstration of the style of game he has drilled into the squad.
The defence was tight, the offence disciplined, many baskets were scored on the quick break and West had full control on the boards.
It was that control which killed any chances Forestville had.
Forestville was in trouble from the opening. After one minute, West forward Leroy Loggins set his side alight with a big slam dunk and aided by a couple of errors by Forestville, the Bearcats grabbed an early 8-0 lead before the first time-out at the three-minute mark.
Dalton controlled the rebounds, aided by Loggins and Ali, while guards Ray Wood and Al Green, this year's Woollacott Medallist, were in charge once the ball was on the court.
At the 10-minute mark of the half, West led 21-12. Ten of Forestville's points had come from forward Reg Biddings while the rest of the Forestville players found it almost impossible to break through.
Eagles centre Dave Winslow could not get into the game as Dalton and Loggins double-guarded him every time he went forward, while forward Ian Grigg could not get going.
West led 45-32 at halftime and quickly extended that lead to 20 points early in the second half.
It maintained that gap for almost the entire half and allowed its bench players to run the last five minutes of the game.
After the game, Al Green was presented with his Woollacott Medal as the best player in the competition.
West Adelaide 97, Forestville Eagles 84. Scorers - West: Green 27, Wood 16, Thiel 15, Loggins 14. Forestville: Biddings 30, Grigg 18, Winslow 16, Stirling 12.
Reserves Grand Final, Sturt 83, West 61. Scorers - Sturt: Biggs 17, Skinner 13, Pearce 12. West: Loutit 16, McKay 14, Spear, McCargill 10.
Women's Preliminary Final, North 68, Sturt 64. Scorers - North: Stirling 20, Hammond 16, Moffa 13. Sturt: Nagy 18, Andrew 18, Smyth 14.